This page was updated on 27 September 2022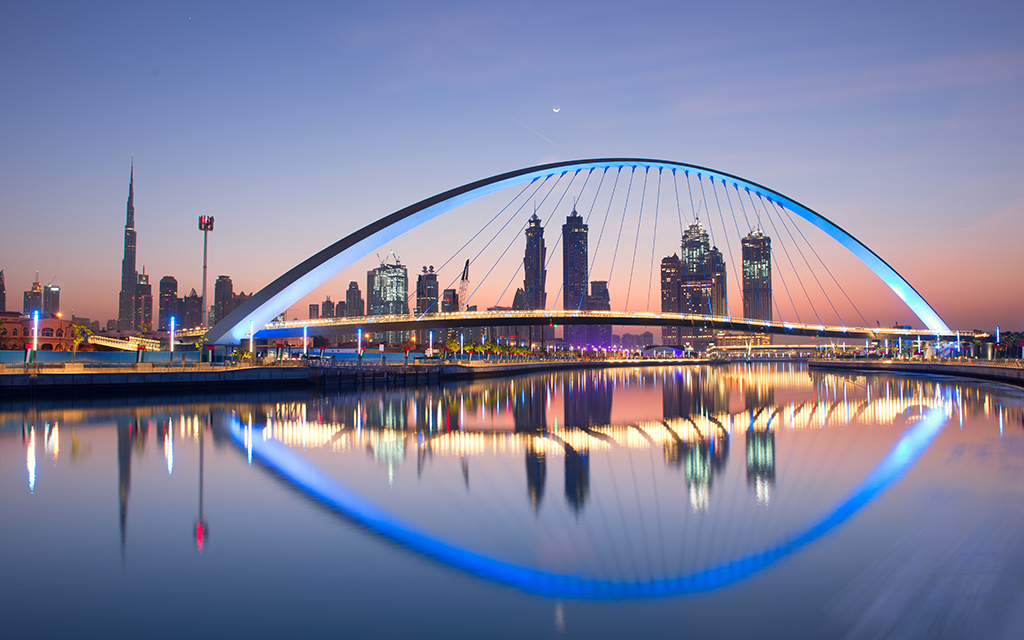 Is the UAE open for visitors?
While the travel rules and requirements vary slightly among the individual emirates, the UAE is generally open to international visitors. 
Can tourists travel to the UAE?
The UAE is open for tourist visa applications for travellers from essentially all countries. As the daily infections continue to decline and COVID-19 deaths remain virtually zero, the UAE has eased most COVID-19 restrictions in the country. 
Nevertheless, tourists still need to go through some entry procedures depending on the Emirate they are visiting and also their country of origin.
Can residents return to the UAE?
Yes, they can. As confirmed by the flag carriers of the UAE, the GDRFA or ICA approval is no longer required by the UAE residents travelling to the UAE. Therefore, UAE residents from all over the globe can now travel to the UAE  without pre-travel or registration on the Federal Authority for Identity and Citizenship, Customs and Ports Security (ICP/ICA) portal.
As per the National Emergency Crisis and Disasters Management Authority (NCEMA), Emirati and GCC citizens can enter the UAE using their ID cards; they no longer need to present their passport on arrival.
What are the UAE's vaccine requirements?
The UAE government does not require international arrivals to have been fully vaccinated for entry. However, non or partially vaccinated travellers may be denied entry to public places in Dubai, Abu Dhabi, and other emirates.
UAE-approved vaccines are as follows:
Sinopharm

Oxford/AstraZeneca

Pfizer/BioNTech

Sputnik V

Sputnik Light

Moderna

Recombinant SARS-CoV-2 Vaccine (CHO Cell)
Source: United Arab Emirates – COVID19 Vaccine Tracker (trackvaccines.org) 
What are the UAE's testing and quarantine requirements?
Dubai
Travellers departing to Dubai from all countries (GCC included) must have any one of the following:
A valid vaccination certificate reflecting that the passenger is fully vaccinated with a vaccine approved by the WHO or the UAE, and should include a QR code system; or
A negative COVID 19 PCR test report that was issued within 48 hours from the time of sample collection and issued by an approved health centre, with a QR code system; or
A valid medical certificate (issued by the relevant authorities) stating that the passenger has recovered from COVID-19 within a period of 1 month from the date of recovery to the date of arrival, with a QR code system.
Please note that:
Printed or digital PCR test certificates or vaccination certificates are accepted in English or Arabic and must include a QR code. SMS certificates are not accepted.
COVID‑19 vaccination certificates without a QR code will be accepted for travel to Dubai as long as the vaccination certificate is issued by test centres/organisations recognised/approved by the national health authorities of the country.
COVID‑19 PCR test or vaccination certificates in other languages are acceptable if they can be validated at the departure point.
PCR tests must be based on a molecular diagnostic test intended for the qualitative detection of nucleic acid for SARS‑COV‑2 viral RNA. Rapid antigen, antibody or any form of rapid lateral flow tests and home test kits will not be accepted.
NHS COVID‑19 test certificates for travel from the United Kingdom to Dubai will not be accepted.
Exemptions
Please note that UAE nationals arriving from all countries to Dubai are NOT required to present any PCR or vaccination certificate.
An exemption from this requirement is also extended to the below categories of passengers travelling to Dubai from all destinations:
First degree relatives of a UAE national travelling on the same flight
Domestic workers travelling with a UAE national sponsor
Furthermore, the following categories are also exempt from PCR test and vaccination requirements:
Children below 12 years old.
Passengers with moderate to severe disabilities:

moderate or severe disability includes neurological disorders and intellectual or developmental disabilities. For example Acute spinal cord injury, Alzheimer's disease, Amyotrophic lateral sclerosis (ALS), Ataxia, Autism spectrum, Bell's palsy, Brain tumours, Cerebral aneurysm, Cerebral palsy, Down Syndrome, Epilepsy and seizures.
all other passengers, including those who are visually impaired, hearing impaired or physically challenged must hold a negative COVID‑19 RT PCR test certificate as per the requirements.
At the airport 
COVID-19 testing on arrival at the airport is no longer required, but is still available for those who wish to get tested.
Abu Dhabi
You no longer need a test before you fly to Abu Dhabi if you are fully vaccinated.
If you are not fully vaccinated, you must present a negative PCR test result taken within 48 hours or a COVID-19 recovery certificate. Your recovery certificate must be dated within 30 days of departure and have a QR code. Children under 12 are exempt.
At the airport 
COVID-19 testing on arrival at the airport is no longer required, but is still available for those who wish to get tested.
Sharjah
The entry rules of Sharjah are as follows:
All arriving passengers to Sharjah must have a negative PCR test report, with a validity of 96 hrs before departure.
Travelers will have to undergo another PCR test upon arrival at Sharjah Airport regardless of their earlier negative report
All arriving passengers must conduct self-quarantine in their place of stay in UAE until they receive the PCR negative result. In the case of a positive result, then the protocols of the UAE Ministry of Health will be implemented.
Transiting to the UAE
Dubai
All travellers transiting in Dubai are not required to present a COVID-19 PCR test certificate unless it is mandated by their final destination.
Abu Dhabi
You do not need a UAE transit visa if you are staying in the airport for four hours or less. When you have more than four hours to spare at the airport the best thing to do is to get a transit visa and explore Abu Dhabi city and its surroundings.
Travelling within the UAE
Entry to Abu Dhabi
All requirements to enter the emirate of Abu Dhabi from within the UAE have been removed.
This includes removal of EDE scanners and requirements for the Al Hosn green pass. However, the green pass or equivalent will still be required to enter the majority of public places in Abu Dhabi. A 'green pass' status means that a traveller is fully vaccinated and has a valid PCR test result.
The green pass will now remain green for vaccinated individuals, 30 days after a negative PCR test instead of the earlier 14 days. Meanwhile, unvaccinated individuals need to get a PCR test every 7 days to retain the pass. The green pass is also mandatory for entry to federal government offices and some public places in Abu Dhabi.
Exit requirements for UAE citizens
Under the UAE travel protocol for UAE Nationals, all citizens over 18 years of age looking to travel abroad must meet one of the following requirements to travel:
Must have completed one (1) dose of an approved vaccine and a period of one month has not lapsed from the date of the vaccination and the date of travel; or
Must have completed two (2) doses of an approved vaccine; or
If not vaccinated, the passenger must present a valid negative COVID‑19 PCR Test certificate that is issued within 48 hours from the time of sample collection and the time of boarding the aircraft. The COVID‑19 PCR test certificate has to be issued by an approved health service provider and must contain a QR code.
The following categories of UAE Nationals are exempted from the specified travel conditions provided they obtain an official letter from the relevant health authority in the UAE:
Individuals medically exempted from taking the vaccine
Humanitarian cases
Individuals travelling for medical and/or treatment purposes
Any exception must be obtained by the individuals from the relevant authorities before arrival at the airport or making travel arrangements.
[Total:

302

Average:

4.7

]