Fiji is possibly one of the friendliest countries in the world. They share their beautiful group of islands with visitors from all over the world, and still manage to let their unique sense of humour and welcoming warmth shine through.
This tropical paradise is ridiculously photogenic, with loads of perfect sunsets to choose from, crystal clear seas and quiet sandy beaches made for long walks – it's a chill-out capital. Reclining in a hammock is a definite plus, but there's loads more to do in Fiji.
Now that Fiji Airways flies direct from Singapore to the South Pacific gem, making it a lot easier to reach from Asia, we decided it's time we shared our favourite top four must-do experiences.
A great way to celebrate your arrival is to head to Cloud 9, Fiji's only two level floating lounge bar and restaurant. An in house international DJ spins out the tunes while you lay back on your day bed, sipping from specially created drinks from an internationally stocked bar. Top it off with a freshly made pizza from the Italian Wood Fire oven and soak up the 360-degree views of the turquoise ocean.
Located close to the main island of Fiji, Viti Levu, just near Nadi, the floating piece of heaven is amongst the waters of Vanua Malolo on Ro Ro Reef. You can reach it from Port Denarau with a 45 minute boat ride
You'll be floating on, dare we say it, Cloud 9! Yep, we said it.
River Rafting
Fiji is well set up for water sports, but head inland and discover the gorgeous rivers; Wainikoroiluva ('Luva) River and the Upper Navua Gorge. Choose from a selection of trips conducted by Rivers Fiji to suit first time adventurers or experienced river kings/queens!
Apart from the fun of kayaking or whitewater rafting, you'll delve deep into some of Fiji's most beautiful forests and meet up with remote highland village locals. Your guides grew up here so there's no one better to show you this beautiful countryside.
Sigatoka River Safari can take you on a half-day eco/cultural adventure aboard a custom-built safari jet boat. This is a great one for the family as you cruise up the Sikatoka River and visit small Fijian villages on the way, while listening to tales of local legends.
Go chasing waterfalls
If you love taking a long walk that results in the beautiful reward of a stunning waterfall then Fiji is has you covered.
Bouma National Heritage Park protects over 80 percent of the entire Taveuni area consisting of rainforest and coastal forest. You can walk to three Tavoro Waterfalls on the Vidawa Rainforest Trail, and cool off in each of the sparkling natural swimming pools which sit at the foot of the falls.
One can be reached in a short ten minute walk, and the second takes a little bit longer (around 40 minutes) but has a great pool. If you're really fond of a good trek, continue on to the third falls, a round trip of around three hours. The Taveuni Forest is unique and alive with local wildlife.
Vanua Levu's spectacular waterfalls stream over the island's volcanic cliffs. Nakawaga Falls is the most dramatic of them all, and the short trek to swim in its cool waters is worth the effort.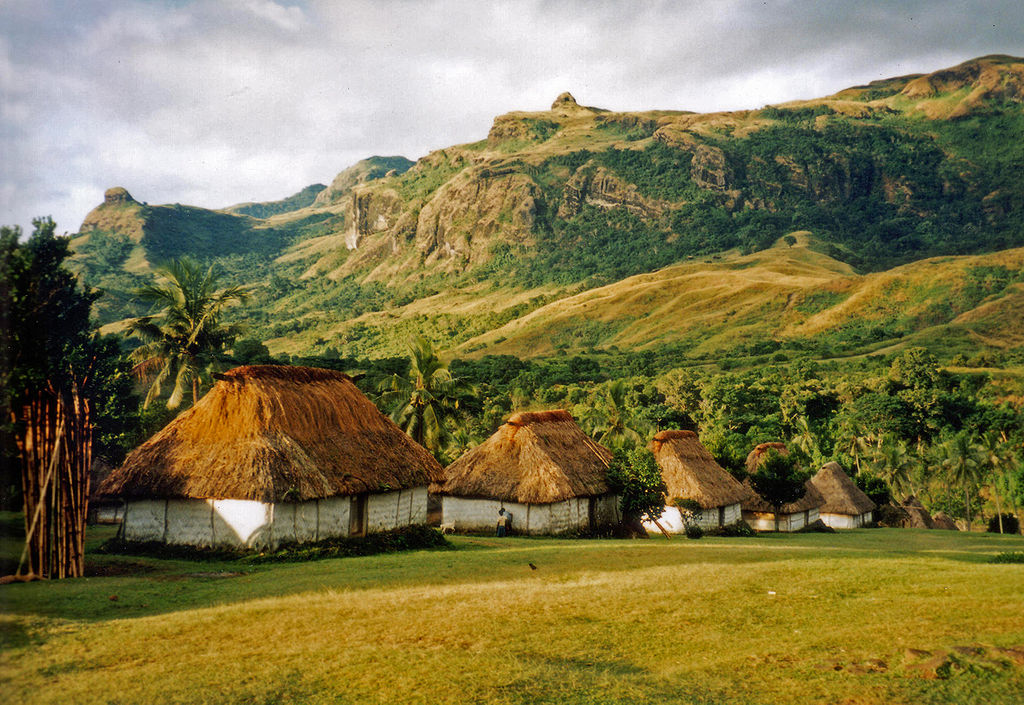 Visit a village
In the Ba Highlands on Viti Levu, Navala is an isolated village that has retained its original heritage and tradition. Due to its location, sitting high above a river, amidst the lush mountains, Navala was able to remain untouched from modernity and is a great insight into authentic Fijian life.
The village promotes equality for all so each 'bure' (local thatched house) are exactly the same size, with a metal post (bou) the only signifier of the village chief's house.
You can take an eco-tour for a day at Navara, be welcomed by a traditional kava ceremony and hang out with the locals. There's up to 100 bures in the village and you can also take an opportunity to stay overnight with a host family who will take you horse riding, bamboo rafting, fishing and teach you the ways of Fijian cooking.
Finally just a warning, Fiji is very difficult to visit just once! Bula!