This article is reviewed regularly (on a monthly basis) by Wego's editorial team to ensure that the content is up to date & accurate.
Updated 21 October 2021
Dubai had recently hosted the biggest tech event of the year- GITEX Dubai 2021. This was the 41st edition of the event that has seen the participation of over 3,500 exhibitors from over 140 countries, bringing together innovators in artificial intelligence, 5G, Cloud, cybersecurity, blockchain, fintech and more. 
Here is a quick recap of the GITEX Dubai 2021 event that just got over today.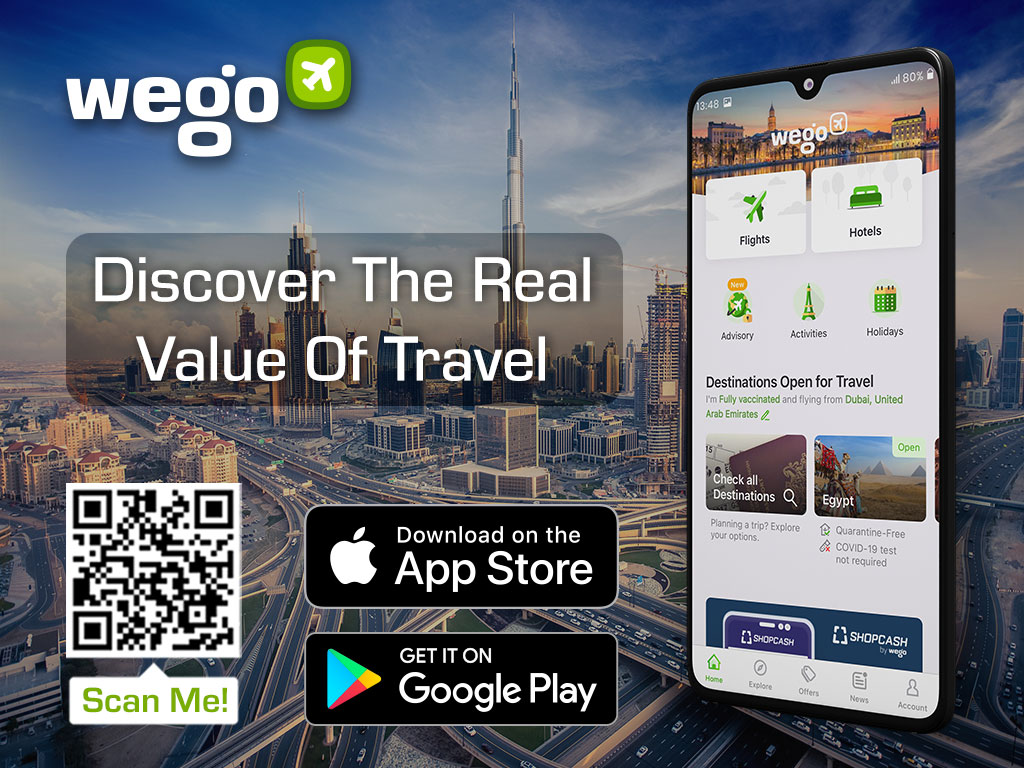 What is the GITEX Dubai 2021?
The Gulf Information Technology Exhibition, or GITEX as it is more commonly known, is a technology trade show and conference that takes place in Dubai each year. The exhibits include computers, robots, supercars and the latest smartphones – but this is not a shopping event. Instead, it is an opportunity for the public and people in the tech trade to see the most futuristic inventions in the world and to get a sense of the latest trends. 
The event proudly celebrated the region's digital transformation achievements in this landmark year of Expo 2020 Dubai and UAE's Golden Jubilee.
Along with showcasing fascinating inventions, thought leaders, government ministers and tech superstars from around the world took part in several conferences that run alongside the exhibition. These included events focusing on specific tech trends such as AI, FinTech, blockchain and health tech.
Entrepreneurs, young people, coding and women in tech came under the spotlight, with programmes dedicated to developing skills and breaking down barriers, and workshops on coding, marketing and cyber-security solutions also available to delegates and visitors.
When and where did it take place?
GITEX Dubai 2021 was a five-day exhibition and conference that took place 17 – 21 October 2021 at the Dubai World Trade Centre. Returning for its 41st year, GITEX Dubai 2021 showcased the transformational ideas that will shape the future of the UAE government and business in the next decade.
Event highlights
Future Blockchain Summit
Launched in 2018 by Dubai Government, Future Blockchain Summit is the first and largest Blockchain exhibition and conference in the MENA region bringing together the community's brightest minds, most game-changing startups and powerful investors for 4 days of networking, investing and education centered around the most disruptive technology since the Internet – Blockchain. 
The event was put out live across three major themes unravelling at the exhibition, conferences, workshops, the investor programme and Hackathon: 
Blockchain in Finance incl. DeFi, digital currencies, CBDCs; 

Blockchain as alternative investment incl. crypto & NFT investment, 

Blockchain beyond Crypto incl. Applications and use cases across all industry sectors. 
On the 17-20 October 2021 at Dubai World Trade Centre, Future Blockchain Summit was also co-located alongside 5 other tech shows coming together to shape the world's tech industry: GITEX Technology Week, Ai Everything, GITEX Futures Stars, Fintech Surge and Marketing Mania. 
GITEX YouthX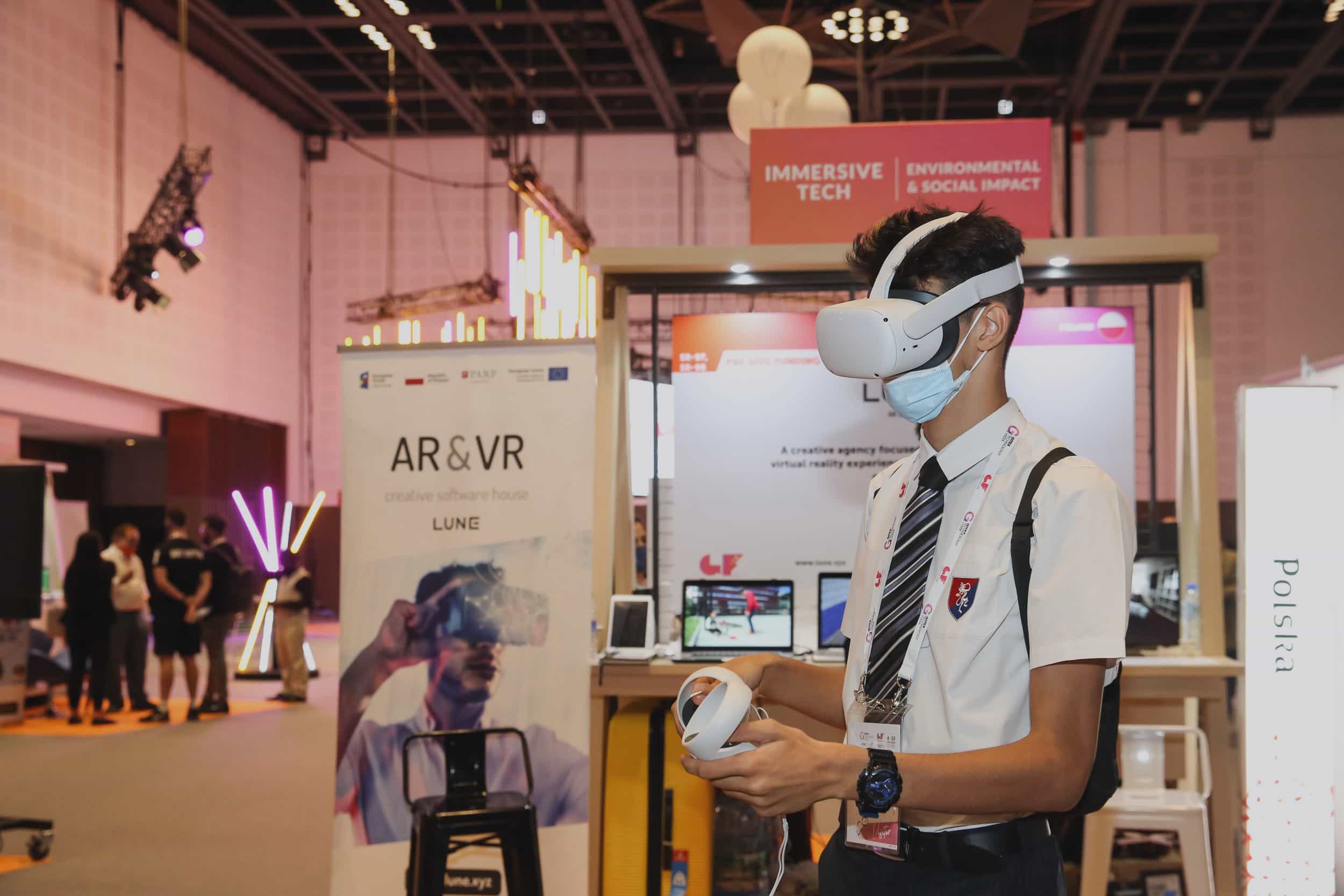 Image © Gitex.com
Reinforcing the region's digital transformation building blocks, "GITEX YouthX" contributed to the cultivation of young tech talents with a creative programme aimed at bringing them closer to the practitioner ecosystem annually.
This event was the first of its kind entrepreneurship community exclusively for university students before and during the show – the YouthX Unipreneur serves as a platform to connect talented students with startups, companies and government entities to enable entrepreneurship and career launch opportunities.
GITEX Future Stars
GITEX Future Stars brought together the best possible innovative actors and initiators to ignite positive change in business and society. This was a show driven to fuel the high-speed expansion of the region's startup ecosystem. At the intersection of 3 of the world's fastest-rising ecosystems: Middle East, North Africa and South Asia- GITEX Future Stars brought together 700+ startups from 60+ countries with 400+ of the most active investors and 450+ Speakers. 
Women in tech
At GITEX Global this year, women in diverse fields of technology took centre stage. GITEX hosted the global finals of the TiE Women pitch competition, where women-led startups from over 40 TiE chapters worldwide including New York, Germany, Sydney, Africa, Bangalore, Boston and the MENA region, pitched on stage for equity-free cash prizes, mentorship, investor networking and exposure. 
In addition, the MENA chapter of She Loves Data, with over 14,000 women trained internationally, debuted here, empowering women via tech and data to become digitally literate, providing mentorship, soft skills development, and networking opportunities.
Important announcements
WhatsApp will now register births, death and be used for parking
On October 18, GITEX announced that the messaging app WhatsApp would soon be used to pay parking fees and for registering births and deaths with health authorities in Dubai.
Parking via WhatsApp will be available within two weeks, using the 7275 number, rather than just via SMS. A QR code available on iPhones can also be scanned to open the area or parking zone. Drivers can then put in their registration number and pay via ApplePay.
It means motorists can avoid paying the 30 fils for each message to telecoms companies when they want to park in a Roads and Transport Authority allocated zone. More information regarding the registration of birth and death will be announced in a few weeks.
Replacing Emirates ID with your face
In another important announcement made in the event, it was revealed that the Federal Authority for Identity and Citizenship (ICA) has launched the upgraded version of the Digital Certification Portal for government and private institutions to verify the personal identity of individuals using the facial recognition feature.
"This upgraded technology does the validation of your face and stores it in the database. The algorithm will capture the facial biometrics and get the details of your identity. The technology may be available within a month," said Majed Alblooshi, head of digital services section, ICA.
The updated algorithm of facial recognition allows easy identification of individuals within only three seconds and the service is available for Emirates ID holders who are 15 years and above. Anyone holding an Emirates ID can register for the service from a customer service station, smart apps or self-service machines. Once the facial biometric is registered at the ICA portal, the user receives a One Time Password (OTP) for confirmation of his identity. Once the identity is confirmed, physical Emirates ID is not required to confirm one's identity.