This article is reviewed regularly (on a monthly basis) by Wego's editorial team to ensure that the content is up to date & accurate.
Updated 12 October 2022
The biggest tech event of the year- GITEX Dubai 2022 is on the corner!. This was the 42nd edition of the event which has seen the participation of over 3,500 exhibitors from over 140 countries, bringing together innovators in artificial intelligence, 5G, Cloud, cybersecurity, blockchain, fintech and more. 
Read further to know more about GITEX Dubai 2022 event this year.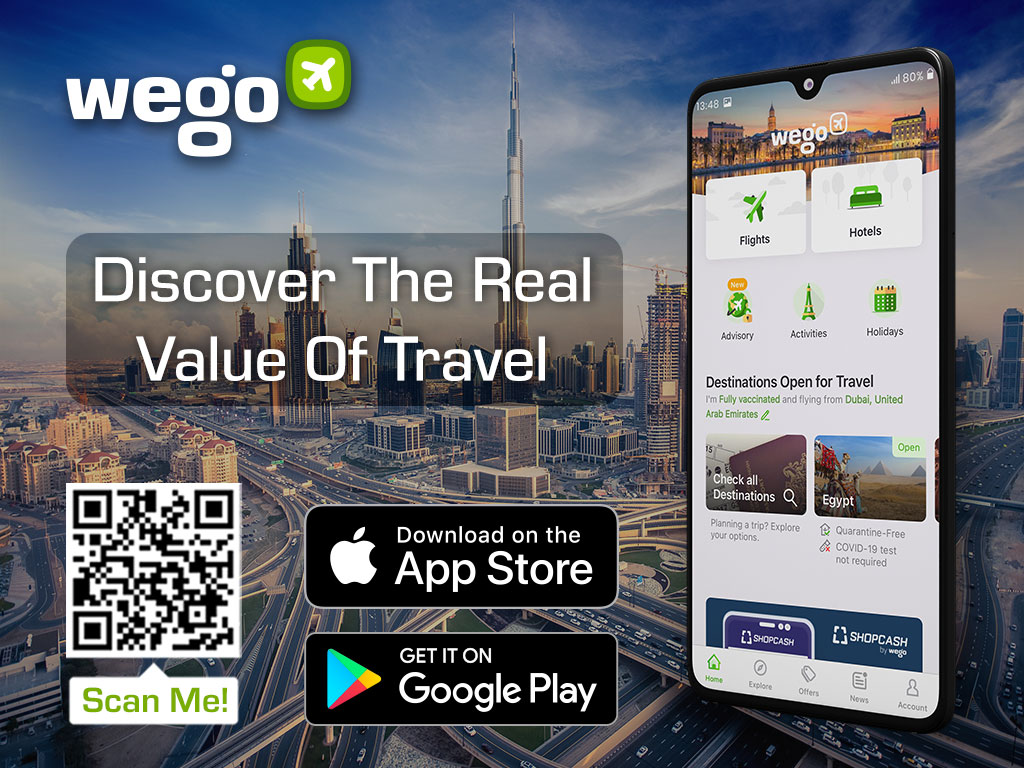 What is the GITEX Dubai 2022?
The Gulf Information Technology Exhibition, or GITEX as it is more commonly known, is a technology trade show and conference that takes place in Dubai each year. The exhibits include computers, robots, supercars and the latest smartphones – but this is not a shopping event. Instead, it is an opportunity for the public and people in the tech trade to see the most futuristic inventions in the world and to get a sense of the latest trends. 
The event proudly celebrated the region's digital transformation achievements in this landmark year of Expo 2020 Dubai and UAE's Golden Jubilee.
Along with showcasing fascinating inventions, thought leaders, government ministers and tech superstars from around the world took part in several conferences that run alongside the exhibition. These included events focusing on specific tech trends such as AI, FinTech, blockchain and health tech.
Entrepreneurs, young people, coding and women in tech came under the spotlight, with programs dedicated to developing skills and breaking down barriers, and workshops on coding, marketing and cyber-security solutions also available to delegates and visitors.
When and where did it take place?
GITEX Dubai 2022 is a five-day exhibition and conference that took place 10 – 14 October 2022 at the Dubai World Trade Centre. Returning for its 42nd year, GITEX Dubai 2022 showcased the transformational ideas that will shape the future of the UAE government and business in the next decade.
What to do in Gitex 2022?
The launching of Global DevSlam and X-VERSE by GITEX 3.0
GITEX GLOBAL's 3.0 edition features Ai Everything, North Star Dubai (formerly GITEX Future Stars), Fintech Surge, Future Blockchain Summit, and Marketing Mania with total immersion and deeper insight into the digital world.
Global DevSlam and X-VERSE are two additional new events that will be introduced this year and will both sell out to a worldwide audience in under two months.
Global DevSlam is the Middle East's largest-ever programmer and developer meetup, bringing together 10,000 coders with developers from the biggest tech companies around the world, including Anaconda, AWS, Google, Instagram, Microsoft, Oracle, and Red Hat. It is dedicated to building a flourishing home in the UAE for worldwide programmers and devs and progressing the digital economy.
North Star Dubai
The newly rebranded North Star Dubai in 2022, which was formerly known as GITEX Future Stars, highlights the continued growth of the global start-up ecosystem and the critical role start-ups play in fostering innovation and cross-border commercial collaboration.
With the addition of a second hall with a 30% increase in capacity, North Star Dubai is accelerating this trend by having brought together over 800 exhibitors from 60 countries with over 600 stockholders in a flourishing, forward-thinking entrepreneurial ecosystem. The Dubai Chamber of Digital Economy is North Star Dubai's strategic partner.
Breaking down geographical barriers, North Star Dubai also introduces "Africa Fast 100," the biggest group of African start-ups ever held outside of the continent, which brings together investors and potential unicorns from the world's rapidly expanding innovation incubator.
Participate in the tech international conference program
New national pavilions from Cyprus, Ethiopia, the European Union, Kuwait, Uganda, and Turkey underline the GITEX GLOBAL's extensive global reach. The participation of countries, including the United States, France, Germany, the United Kingdom, India, Pakistan, Saudi Arabia, Morocco, Nigeria, and Brazil, has expanded as a result of their desire to promote their leading technological advancements.
Inspirational ideas and unmatched knowledge exchange will also be on display as more than 500 hours of thought-provoking presentations, case studies, industry developments, and seminars are presented across 14 distinct conference tracks.
More than 1,000 government ministers, tech industry leaders, and experts from around the world will present their perspectives on key trends, including artificial intelligence (AI), cloud computing, cryptocurrencies, 6G, and the metaverse, as well as the new frontier of mobility solutions, including flying cars and electric aircraft.
Immerse yourself in a robot and humanoid display
Gitex 2022 is jam-packed with innovative technology and innovation, including many industrial-scale robots.
Others were created with service in mind and were designed to eliminate the manual labor involved in menial jobs, though some took on a more humanoid form. There are the top five robots to watch out for at the five-day show at the Dubai World Trade Center that runs through the 14 of October, including:
Swiss-Mile surveillance. This robot can be used for surveillance in massive-scale inspections of buildings, search, and rescue. It can also carry up to 100kg and can be used for last-mile delivery with a waterproof build and a battery life of 10 hours. This robot cost about $200,000.
Mwafeq robot by DEWA. Similar to the Swiss Mile robot, to find problems and verify high-voltage cable connections. Additionally, it may be used securely to check for water pipe leaks, run security and surveillance patrols, and coordinate building projects in difficult-to-reach locations.  Cameras with various angles were included in the specifications.
Ameca humanoid. The most advanced human-shaped robot in the world and a framework for the future represent the cutting-edge advanced intelligence of robotics technology. The android-like machine, on show at Gitex's Etisalat expo, was created primarily as a foundation for the advancement of robotics technology in the future. It uses artificial intelligence to simulate human behaviors and is the ideal humanoid system for human-robot interaction.
Ottobot by Ottonomy. At airports in Cincinnati and Rome, this delivery robot has become a big hit, bringing meals and duty-free goods to waiting travelers. Businesses can design customized delivery robots with refrigerators or warmers to preserve food and beverages at the correct temperature by hiring them on a subscription basis. These completely intelligent machines are capable of delivering deliveries and groceries to pedestrian crosswalks locations and even inside buildings.
Robot microscope by BHS technology. To increase accuracy and speed during difficult surgery, a surgeon can communicate with a mechanical arm carrying a microscope using a specially designed head-mounted display (HMD). The RoboticScope and HMD track the surgeon's head movements and adjust the robot camera as necessary. Two digital micro screens are placed in front of the doctor's eyes, displaying a live 3D image of the surgical field. Sensors in the HMD read the surgeon's head motions, and a robotic arm and camera head then precisely execute the appropriate movements. It expedites surgery and enhances the relationship between the patient and the surgeon.
You can visit the official website of GITEX for further details on the events.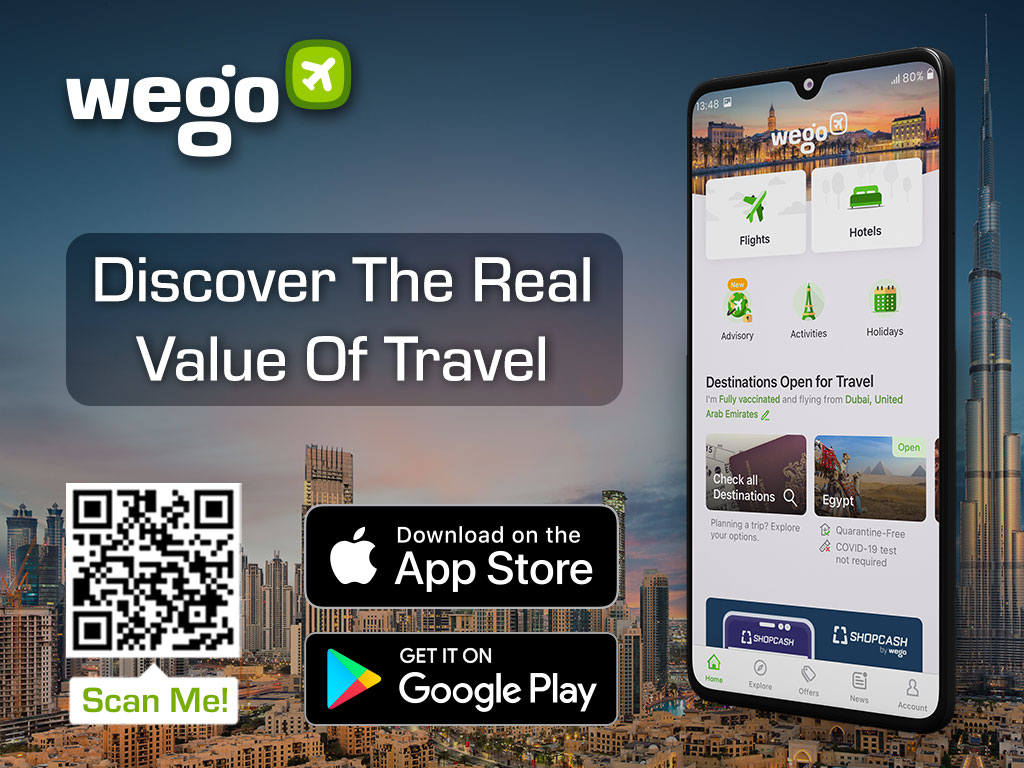 [Total:

223

Average:

4.8

]