This article is reviewed regularly by Wego's editorial team to ensure that the content is up to date & accurate.
Updated November 2023
Global Village Dubai opened its doors on 18 October this season and has featured more than 90 different cultures across 27 pavilions. From cultural wonders to entertainment and artistry, visitors may discover wonders from all four corners of the world at Global Village.
Read on as Wego delves into the multicultural event, providing you the latest iteration of Global Village 2023.
What is Global Village?
Global Village is essentially a one-stop shop for the best entertainment, shopping, dining, and attractions in Dubai. Visiting the event means discovering new wonders with every visit as you experience cuisine and cultures from all around the world.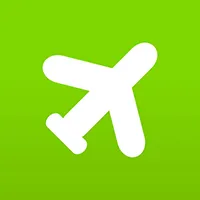 Book Cheap Flights to Dubai
When does Global Village 2023 take place?
Global Village Dubai has revealed the dates for its 28th Season, which began a week earlier this year. Due to popular demand, the new season will include an additional week of exciting activities. The cultural event has already commenced on 18 October 2023 and will continue until 28 April 2024.
What can we expect from Global Village this season?
In this year's Global Village, we can see the addition of 27 pavilions for the ongoing season has been enhancing visitor interest and providing a distinctive global village shopping experience.
UAE, KSA, Qatar, Bahrain, Kuwait, Afghanistan, Africa, Americas, China, Egypt, Europe, India, Iran, Oman, Japan, Saudi Arabia, South Korea, Lebanon, Morocco, Pakistan, Palestine, Syria, Thailand, Turkey, Yemen, and Russia are part of the pavilions at the park.
Mini World
Presenting a unique opportunity for an extraordinary global adventure, the Mini World transports visitors to a variety of captivating destinations. Within the enchanting confines of the Mini World, visitors can embark on an exhilarating expedition around the globe, immersing themselves in a tapestry of diverse cultures, landmarks, and experiences.
Moreover, Mini World features 25 iconic global landmarks, including the Eiffel Tower in Paris, the Taj Mahal in Agra, the Colosseum in Rome, the Statue of Liberty in New York, the Sphinx in Cairo, the Grand Mosque in Abu Dhabi, and the Burj Khalifa in Dubai – all ready to be explored in a single location.
Road of Asia
The distinctive pedestrian avenue within Global Village, known as the Road of Asia, offers an authentic display of street food, merchandise, and handcrafted goods from 13 Asian countries, such as Sri Lanka, Indonesia, Malaysia, Vietnam, Nepal, Bhutan, the Philippines, and others.
Visitors will thereby have the opportunity to savor the best of Asian flavors, treating themselves to unique street delicacies like Taipei Hotpot, Pancit from the Philippines, Pho from Vietnam, and authentic Ceylon Koththu from Sri Lanka.
House of Fear
One of the numerous attractions is the House of Fear, which has been dubbed the scariest haunted house in the area.
A cast of actors appears in nine various scenarios at the recently constructed House of Fear, featuring a haunted cemetery, a hospital psych ward, and even a wailing tree. The eerie design, which covers 660 square meters, uses the most recent US animatronic technology.
Digger's Lab
Another exciting feature at the park, the Diggers Lab, is a place where children can engage in both entertaining and educational activities. By putting on a construction hat, kids can take the lead in operating dumpers, diggers, and various other construction equipment during the hydraulic digger adventure.
Ripley's Believe It or Not! Odditorium
Ripley's Believe It or Not! Odditorium is back with an innovative Power Up arena, offering visitors the chance to engage in friendly and immersive group gaming experiences suitable for all ages, where they can compete against friends and family.
The odditorium boasts more than 200 astounding and amazing displays from all over the world, as well as a number of brand-new exhibits, an improved lobby, and additional retail options.
Over 50 new displays are available, including a 14-foot killer crocodile, a matchstick model made of over a million matchsticks, and even a representation of Cristiano Ronaldo's "money legs." A new photo opportunity has been added to the renowned "torture chamber" collection, which already features incredible displays of historical prison punishments.
Carnaval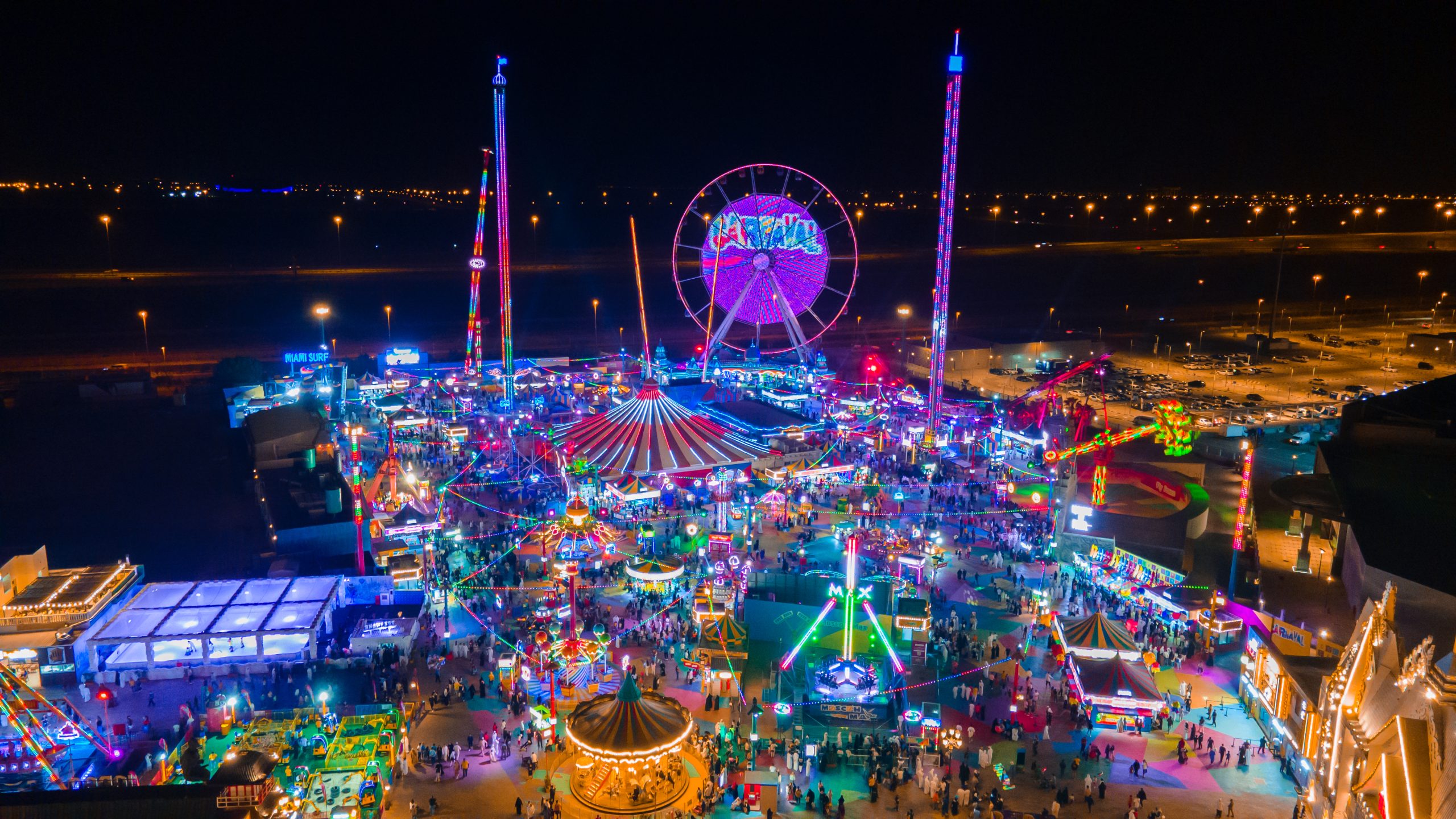 With over 170 rides, games, and attractions to explore and enjoy, all visits to the Carnaval are filled with fun and wonder. It is home to some pretty epic rides, and not just for the tiny tots. Although there are super fun rides for the little ones, too, the others can spin with gravity-defying, stomach-churning, high-intensity, spinny rides.
With over 125+ arcade and skill games, guests enjoy everything from new-age virtual games to classics like shooting hoops and throwing darts.
What are the timings of Global Village?
The timing for Global Village 2023 has been announced. Below are the details: 
Sunday to Wednesday: 4 PM to 12 AM

Thursday to Saturday and public holidays: 4 PM to 1 AM

Tuesday (except those falling on a public holiday) is exclusively reserved for families and ladies. So, no single men or groups of males are permitted.
Please note that entry gates will be closed half an hour before Global Village's closing time.
How much does the ticket cost?
Any day tickets for Global Village 2023 are available at AED 30 offline and AED 27 online. The value tickets are available at AED 25 offline and AED 22.5 online. Please note that value tickets are valid from Sunday to Thursday, except for public holidays.
The following perks are included with the tickets:
park entry is valid for a single entry (please note Tuesdays are family days).
access to 27 country pavilions where you can tour unique cultural treasures
access to an authentic Emirati heritage area, taking you back in time.
access to 200+ shows every day.
access to the Kids' Theatre with plenty of fun for the little ones, starring all their favorite characters and much more.
Purchasing the ticket online
Tourists can now purchase a "value" ticket, according to the notice, which is available from Sunday through Thursday – except on federal holidays. The alternative is to purchase "any day" tickets that can be used on any day—including holidays.
You will receive a 10 percent discount on every ticket you buy online if you do so using the Global Village mobile application (Android, iOS) as well as the website.
How do I get to the Global Village site?
Global Village is situated on Mohamed Bin Zayed Road (E311) and is easily accessible by public or private transport. Take a look at the map below for directions to the site.
Dubai's Roads and Transport Authority (RTA) plans to resume the operation of four bus routes to accommodate visitors at Global Village during its upcoming 2023-2024 season. These services have recommenced since 18 October, coinciding with the commencement of activities at the village.
The operational network of these services comprises four routes connecting Global Village to different parts of the city.
Route 102, departing from Rashidiya Bus Station to Global Village, will have buses running at 60-minute intervals.
Route 103, originating from Al Ittihad Bus Station and heading to Global Village, will have buses departing every 40 minutes.
Route 104, starting from Al Ghubaiba Bus Station and heading to Global Village, will have buses departing every 60 minutes.
Lastly, Route 106 will start from the Mall of the Emirates Bus Station and transport passengers to Global Village, with buses running every 60 minutes.
These bus services offer affordable fares, with a one-way trip costing just AED 10.
Is Global Village safe to visit?
Global Village puts the well-being and safety of its guests as its number 1 priority. Thus, the highest standards of safety and hygiene protocols are being implemented to ensure public health. Global Village is the only theme park in the world to have been awarded the prestigious British Safety Council's Sword of Honour.
Are there specific rules to follow?
Yes, there are. Please abide by the following rules and regulations.
no pets are permitted
please dress modestly
no skateboards, scooters, segways, hoverboards and so on are permitted
please avoid public displays of affection
filming is not allowed without a permit
Featured image courtesy of Global Village
[Total:

240

Average:

4.6

]