This article is reviewed regularly by Wego's editorial team to ensure that the content is up to date & accurate. 
Updated November 2023
Dubai South is a dynamic urban center that was built under the auspices of Dubai Aviation City Corporation. Aligned with the theme of Dubai Plan 2021, it is designed to foster the development of a lively community while supporting the Emirate's economic growth. The development of Dubai South is intended as an economic zone to support a number of activities, including logistics, aviation, commercial, and more.
Read on as Wego guides you through Dubai South's bustling city core.
What is Dubai South?
Initially known as Dubai World Central (DWC), Dubai South is the largest single urban master development in Dubai, focusing on aviation and logistic ecosystem. Launched in 2006 by the Government of Dubai, this free economic zone spans 145 square kilometers. Beyond its business-friendly free zone perks, Dubai South offers diverse residential options, including residences and apartments catering to various lifestyles.
Furthermore, Home to the Al Maktoum International Airport, poised to be the world's largest upon completion, Dubai South is strategically positioned to become a pivotal hub in the global economy. Connected by a comprehensive multimodal transportation network, it integrates land, air, and sea elements.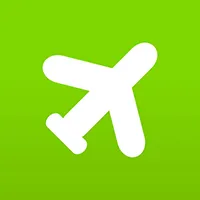 Book Cheap Flights to Dubai
Dubai South location map
Dubai South is established between the Dubai and Abu Dhabi border. It is located close to the Jebel Ali Seaport and is a keystone connecting the region and the world.
Dubai South districts
Dubai South consists of eight integrated districts. The overview of each district is provided below.
Mohammed bin Rashid Aerospace Hub
Spanning 7 square kilometers, the Aviation District of Mohammed bin Rashid Aerospace Hub is strategically positioned near Al Maktoum International Airport and Jebel Ali Port. This comprehensive district caters to the diverse needs of the aviation and aerospace industries, encompassing everything from aircraft design and development to operational aspects.
Logistic District
The Logistic District is designed to streamline global supply chain solutions. With cutting-edge infrastructure, including versatile warehouse facilities, it ensures a smooth flow of goods, products, and services. The district caters to local, regional and international companies, from SMEs to MNCs, including contract logistics, third-party logistics providers, 3PLs, integrators, freight forwarders, agents and traders.
Business Park
The Business Park Free Zone is situated at the entrance of Dubai South. It features 11 contemporary buildings providing diverse office spaces suitable for the corporate needs of startups, SMEs, and multinationals. It is supported by multiple amenities and surrounded by beautifully planted grounds.
Residential District
The Residential District offers affordable residential units for purchase or lease. The flagship development, The Pulse, includes villas, townhouses, and beachfront properties. In addition, the district will give blue-collar workers access to safe, secure housing, recreational opportunities, and medical facilities.
Exhibition District
Covering an expansive area of 4.38 square kilometers, the district is exclusively designated for the exhibition and MICE (Meetings, Incentives, Conferences, and Exhibitions) industry. Serving as the premier venue for major events, it stands as the official host of significant gatherings, including the World Expo 2020.
Humanitarian District
This district is set to become a prominent regional hub dedicated to the seamless coordination of emergency response and relief operations. The facilities in this district include office buildings, warehouses, conference and training facilities for the United Nations, International Humanitarian City and other aid agencies.
Golf District
The golf district features an upscale residential development built around a world-class golf course. Within this district, residents can choose from an array of luxurious housing options, including villas and townhouses, complemented by top-tier amenities such as expansive practice facilities, driving ranges, putting greens, and well-equipped pro shops.
Al Maktoum International Airport
The centerpiece of Dubai South is Al Maktoum International Airport, which is slated to become the world's largest airport. The airport began operating cargo flights in 2010 and passenger flights in 2013. Upon its completion, its five runways will be capable of transporting 220 million passengers and 16 million tons of cargo annually.
Dubai South properties
A large selection of properties are available in Dubai South to suit various lifestyles. The current projects of Dubai South properties include the following:
The Pulse Residential: the residential districts that feature modern apartments and contemporary townhouses.
Sakany: the accommodation for blue-collar staff equipped with medical rooms and first-rate leisure amenities.
Pulse villas: a newly launched project comprising 2,3-bedroom townhouses and 4-bedroom semi-detached villas.
Rent to Own: Dubai South Properties offers Rent to Own for spacious 2 & 3-bedroom apartments in the Pulse community.
Pulse townhouses: a gated community that offers houses with 2, 3 & 4 bedrooms
For more detailed information about Dubai South properties, along with its future projects, you can check the official website of Dubai South.
Dubai South contact number
To contact Dubai South, you can call the numbers listed below:
within UAE (toll-free): 800-SOUTH / 800-76884
international: +971-800-76884
[Total:

126

Average:

4.8

]