This article is reviewed regularly by Wego's editorial team to ensure that the content is up to date & accurate.
Updated February 2023
With its sights set on its futuristic Vision 2030, Saudi Arabia is coming up with never-before-seen state-of-the-art architectural marvels. Having successfully launched massive projects like NEOM, AMAALA, and Pangeos Yacht, the Kingdom has announced yet another masterpiece – New Murabba downtown.
If you're curious about what New Murabba and Mukaab are in Saudi Arabia, keep reading to find out.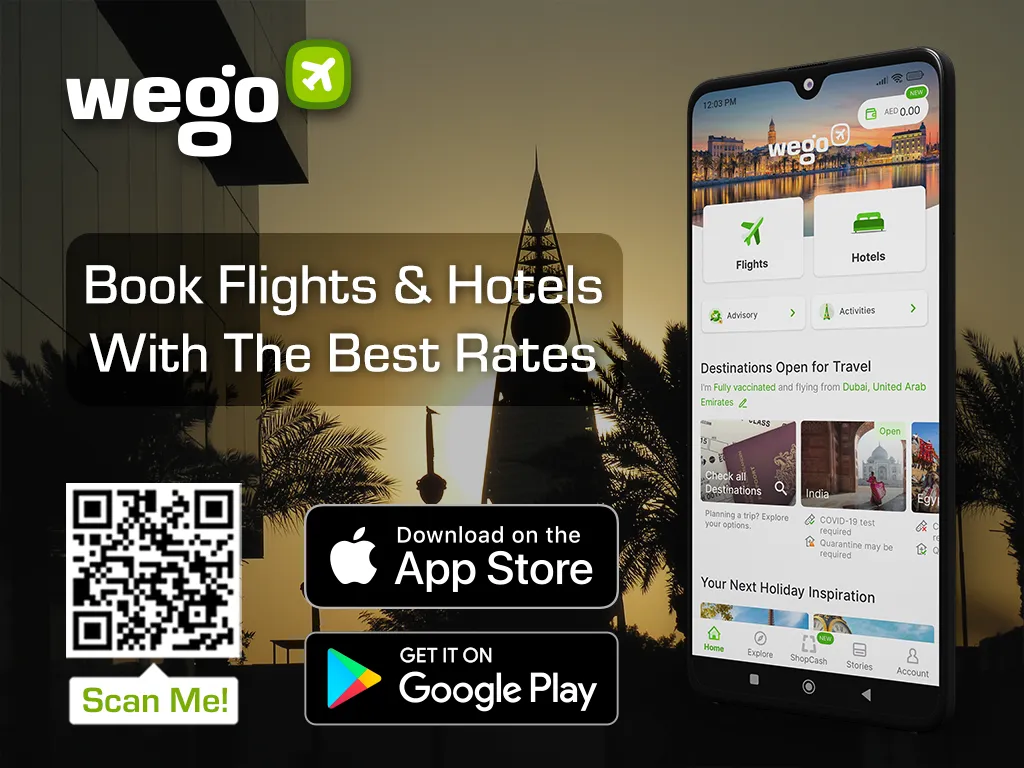 What is New Murabba in Saudi?
New Murabba is a massive modern downtown development in Riyadh that is set to become the largest of its kind in the world.
Roughly a third of the size of Manhattan, the futuristic metropolis will cover an area of nearly seven square miles. It will feature entertainment and cultural venues, residential properties, commercial spaces, tourist attractions, an immersive theater, a design university, and a museum. At the heart of the development will be a striking, cube-shaped structure called the Mukaab.
Sustainability will be a key feature of the project, with walking trails, green spaces, and cycling paths incorporated to promote healthy, active lifestyles and community activities.
The New Murabba Development Corporation (NMDC), a newly established business founded by Saudi Crown Prince Mohammad bin Salman in line with his Vision 2030, is managing the project. The launch of NMDC is part of the Public Investment Fund's (PIF) strategy to unlock the capabilities of promising sectors, enable the private sector, increase local content, contribute to the development of real estate projects and local infrastructure, and diversify sources of income for the Saudi economy.
Book cheap flights to Saudi Arabia
What is the Mukaab in Saudi?
The Mukaab is the flagship building of the New Murabba project in Riyadh. Its design, inspired by traditional Najdi architecture, resembles a hollow cube and is capable of holding the Empire State Building in New York 20 times over.
The New Murabba website describes the Mukaab as a gateway to an immersive, experiential world where hospitality, retail, and leisure reach new levels in breathtaking, ever-changing environments. The promotional video released by the authorities provides a glimpse of the wonders promised inside, including deep-sea environments, floating Hallelujah Mountains from the movie Avatar, and even Game of Thrones-like flying dragons.
The Mukaab will be built on a 19-square-kilometer site to the northwest of central Riyadh. It will stretch 400 meters in length and 400 meters in height, making it the tallest skyscraper in the city. It will feature a tower atop a spiral base, with 2 million square meters of shopping, cultural and tourist attractions, residences, hotels, commercial spaces, and recreational facilities.
The structure will house 104,000 residential units, 9,000 hotel rooms, 980,000 square meters of retail space, 1.4 million square meters of office space, an 80-venue entertainment and cultural program, and another 1.8 million square meters of community facility space, along with a technology and design-focused university.
The building will have its own transportation system with a 15-minute walking radius and will be just 20 minutes from Riyadh airport by car.
New Murabba & the Mukaab in Saudi construction
The construction of New Murabba and the Mukaab in the downtown area is expected to be completed by 2030, with work having already begun on the Mukaab tower. By that time, the project is expected to add around $50 billion to the non-oil economy and create 334,000 direct and indirect jobs.
New Murabba & the Mukaab in Saudi location
New Murabba is being built in the northwest of Riyadh at the intersection of King Salman Road and King Khalid Road.
[Total:

122

Average:

4.8

]