This article has been reviewed by Wego's editorial team to ensure that the content is up to date & accurate.
Updated July 2023
Situated along Saudi Arabia's northwestern coast, Amaala is a planned luxurious wellness, cultural and tourist destination for holistic treatment and personal development. The Amaala Project will mark its entry into Saudi Arabia's Vision 2030 as the project will open new areas of economic activity and drive economic development in the nation.
Here's everything you need to know about the Amaala project.
What is the Amaala project?
Amaala is an upscale destination owned by the Public Investment Fund and focuses on luxury tourism to attract visitors on transformative personal journeys. The development will comprise more than 3,000 hotel rooms, residential establishments, recreational facilities, a world-leading marine life institute and an iconic Yacht Club, all set within an area of outstanding natural beauty.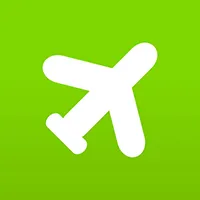 Book cheap flights to Saudi Arabia
Located within the Prince Mohammad bin Salman Natural Reserve in Saudi Arabia's northwestern coast, the Amaala project consists of three sub-projects: The Coastal Development, Triple Bay and the Amaala Island.
The Coastal Development will be set as the hub of arts and culture; the Triple Bay will include a sports academy and resorts for holistic wellness retreats; while the Island will feature luxury villas and artist studios.
Triple Bay
Triple Bay offers a unique experience with its rich and innate ecosystem and temperate climate. The sparkling ocean and the beautiful coastline will present the world's best wellness retreats, luxury resorts, recreational activities, a sports performance academy, and active sports club facilities, including equestrian, polo, camel racing, falconry, golf, and tennis. Here's what all you can expect to encounter at the Triple Bay:
Wellness Core
Marine Life Institute
16 Hotels
Rock Hotel
1325 Guest Accommodations
435 Villas and Condominiums
Horsemanship
Polo
Camel racing
Falconry
Golf
Tennis
Yachting
Organic farms
The Coastal Development
Surrounded by a crystalline seascape, the Coastal Development will be the epicentre of global arts and culture. You can expect a relaxed and uncrowded atmosphere and a contemporary art museum and cultural village here.
The Cultural Village will feature the finest Arabian contemporary art with artisan galleries and several other installations. Here's what all you can expect to encounter at the Coastal Development:
Cultural village
Golf course and golf villas
7 hotels
400 Guest accommodations
200 Villas and condominiums
Contemporary art museum and cultural events
A confluence for influencers and connoisseurs
The Island
The Amaala Island will have magnificent Arabian-themed botanical gardens and landscapes encompassing sophisticated private estate villas. One can also find beautiful works of art and sculptures surrounded by beachfront resorts and marinas. The residences will offer the utmost exclusivity and privacy in dramatic and exquisite locations, with the Amaala Resort being the most unique. Here's what all you can expect to encounter at Amaala Island:
Artists' village
Private estate villas
200 Villas and condominiums
7 hotels
400 Guest accommodations
Arabian-inspired botanical gardens
Underwater aquarium and museum
Artists village and studios
Ateliers or craft shops
Exhibition and theater
Uber luxury beachfront resorts
Diving
Snorkeling
Windsurfing
Amaala Project updates & news
The Amaala Project's development has been going smoothly and as planned. The Public Investment Fund (PIF) merged AMAALA with the Red Sea Development Company (TRSDC) to form Red Sea Global (RSG). The Red Sea is a large-scale project that will accommodate 50 hotels and 8,000 hotel keys. Meanwhile, the Amaala Project will be limited to over 30 hotels and 3,000 hotel rooms.
The establishment and construction work of the Amaala Project's first development – Triple Bay, has been proceeding steadily and has a 5,000-unit construction village for the contractors.
The project also has an agreement with Haif Trading and Contracting Co. for all its infrastructural development of the first phase of its world-class accommodations at the Employee Village in Triple Bay.
In March 2023, Red Sea Global awarded a SR1 billion ($270 million) contract to KSA-based Al-Ayuni Investment and Contracting Co. for building the infrastructure and utilities under the first phase of the project. Selected on the basis of its technical capabilities, commercial competency, and global and regional credentials, Al-Ayuni will also maintain carbon neutrality during the construction in line with Amaala's vision.
In July 2023, Red Sea Global announced a partnership with Equinox, a global leader in luxury lifestyle brands, to create Equinox AMAALA. The hotel, with a focus on sports, fitness and lifestyle, will comprise 128 keys, including two luxury penthouses as well as a suite of amenities such as several world-class culinary concepts, a magnesium salt rooftop pool, spa, Beach Club, and a signature Equinox Fitness Club. It will be a part of the Triple Bay development.
When will the Amaala Project be completed?
Amaala's first phase comprising nine hotels with 1,300 rooms, will be completed by mid-2024. The project has raised almost SAR 5-10 (USD 1.3-2.7 billion) directed towards its first phase, and over 250 contracts have been awarded to date worth over 5 billion riyals.
Once completed, Amaala will have more than 3,000 hotel rooms across 25 hotels and approximately 900 residential villas, estate homes, 200 high-end retail establishments, fine dining, wellness and recreational facilities.
Will the Amaala Project be environmentally friendly?
The Amaala project destination spans over 4,155 square kilometres of unspoiled terrain within the Prince Mohammad bin Salman Natural Reserve. Approximately 5% of the greenfield site will be developed, and the remainder will be used for conservation value.
As part of #AMAALA's sustainability commitment, 70 Local volunteers joined AMAALA's employees in a beach cleanup initiative to collect 300 kg marine debris and turned it into a recycled mural art. pic.twitter.com/oPGXiNahgS

— AMAALA | أمالا (@AMAALA) March 30, 2022
Jay Rosen, the group chief financial officer at the Amaala Project, has stated that the ultimate goal of the Amaala Project includes protecting, preserving and enhancing the environment and setting a new standard in sustainable development. This can be done by achieving green accreditation to venture into several other capital markets.
The Amaala brand promises a commitment to sustainability, intending to operate with a zero-carbon footprint. Not only will it contribute to zero waste in landfills, but it will also ensure and sustainably source 50% of all food by 2030.
[Total:

227

Average:

4.5

]