This article has been reviewed by Wego's editorial team to ensure that the content is up to date & accurate.
Updated July 2023
Over the years, Saudi Arabia has emerged as a favored choice for expatriates in search of promising job prospects. Nevertheless, the Saudi government has undertaken a significant initiative called Saudization with the objective of boosting the representation and involvement of Saudi nationals within the country's workforce.
But what exactly is Saudization? Let's delve deeper into the concept to gain a better understanding of it.
Saudization latest news 2023
The Ministry of Human Resources and Social Development (MHRSD) has begun implementing Saudization in consulting firms, previously exempt from such requirements. The first phase aims for 35% of consulting industry positions to be filled by Saudi nationals, with no specified deadline.
Saudi Arabia and Iraq discussed establishing a Special Economic Zone along their shared borders during the Saudi-Iraqi Coordination Council meeting on May 25, 2023.
Investors in these zones may receive incentives from the Human Resources Development Fund (HADAF) for hiring Saudi citizens, part of a comprehensive package to support zone growth. The zones attract international companies and have different Saudization rules to ensure competitiveness.
Saudization 2023
Saudization, alternatively referred to as "Saudi nationalization" or "localization," encompasses a series of measures introduced by the Saudi Arabian government to foster greater employment and involvement of Saudi nationals within the country's labor market. This initiative was prompted by the significant unemployment rate among Saudi citizens and the nation's aim to decrease its reliance on foreign workforce.
The policy actively promotes enterprises, regardless of whether they are public or private, to give preference to the recruitment of Saudi nationals over foreign employees. Its objectives include facilitating job opportunities, enhancing the economic prospects of Saudi nationals, and further developing their skills and capabilities.
While this may pose challenges for expats aspiring to work in Saudi Arabia, it's worth noting that there are still distinctive opportunities awaiting them in specific sectors and professions.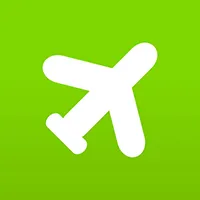 Book cheap flights on Wego
Saudization percentage 2023
The term "Saudization percentage" pertains to the minimum proportion of Saudi nationals that companies operating in Saudi Arabia are obligated to employ within their workforce. These percentages can vary depending on the industry and the size of the company. The Saudi Arabian government establishes Saudization targets for different sectors, aiming to stimulate the recruitment and involvement of Saudi citizens in the job market.
It's important to understand that the Saudization percentage is not a fixed value but rather a policy objective designed to expand employment opportunities for Saudi nationals. The government employs this mechanism to incentivize companies to hire and nurture local talent, thereby reducing reliance on foreign workers. By doing so, the government seeks to promote economic growth and foster social development within the country.
Saudization percentage calculation
The Saudization percentage is calculated by comparing the number of Saudi employees within a company or sector to the total workforce in that company or sector. The specific calculation method can vary slightly based on the regulations and guidelines set by the Saudi government.
The general formula for calculating the Saudization percentage is as follows:
Saudization percentage = (number of Saudi employees / total workforce) x 100
In this formula, the "number of Saudi employees" refers to the total count of Saudi nationals employed by the company or within a specific sector. This includes both full-time and part-time Saudi employees. The "total workforce" represents the overall number of employees working in the company or sector, regardless of their nationality. This includes Saudi employees as well as foreign workers.
By dividing the number of Saudi employees by the total workforce and multiplying the result by 100, the Saudization percentage is obtained. This percentage indicates the proportion of the workforce that comprises Saudi nationals.
Companies are required to regularly report their Saudization percentages to the government authorities responsible for monitoring and enforcing Saudization policies. Failure to meet the Saudization targets may lead to penalties or other consequences for non-compliant companies.
Industry-wise percentage
In various industries, the Saudization percentages are determined by specific requirements and deadlines set by the Saudi Arabian government. Here are some examples:
private sector companies with three or more employees in project management roles must achieve a Saudization ratio of 35% by 24 December 2023 and 40% by 12 December 2024. Additionally, a minimum monthly salary of SAR 6,000 must be introduced for workers in project management roles
private sector companies with five or more employees in procurement roles must attain a Saudization ratio of 50% by 24 December 2023
private sector companies with five or more employees in sales roles must achieve a Saudization ratio of 15% by 24 December 2023
a target of 50% localization of senior management positions in first-level professions has been set across all establishments authorized by the supervisory authority to engage in postal and parcel transportation activities
the sales, advertising, and promotion of medical appliances and supplies are required to have an 80% Saudization ratio
engineering and technical professions related to medical appliances must attain a Saudization ratio of 50%
Private sector companies operating in these professions must meet the specified Saudization ratios within the given deadlines while also complying with minimum salary requirements. Failure to adhere to these regulations may result in penalties, including the suspension of immigration and employment services for non-compliant employers.
Saudization certificate 2023
The Saudization certificate, also known as the Nitaqat certificate, serves as an official document issued by the Saudi Arabian government to companies that demonstrate compliance with Saudization policies and meet the required Saudization percentage within their workforce. This certificate serves as proof that the company adheres to the Saudization guidelines and fulfills all necessary requirements.
The certificate is categorized into different color zones that indicate the level of compliance achieved by a company. These zones include red, low green, medium green, high green, and platinum. The red color zone represents the lowest level of compliance, while the platinum color zone represents the highest level of compliance.
The Saudi government has defined specific Saudization percentage ranges for each color zone as follows:
Red Zone: Companies with a Saudization percentage ranging from 0% to 16.21% fall within this zone
Low Green Zone: Companies with a Saudization percentage ranging from 16.22% to 19.25% are classified in this zone
Medium Green Zone: Companies with a Saudization percentage ranging from 19.26% to 23.11% are categorized in this zone
High Green Zone: Companies with a Saudization percentage ranging from 23.12% up to 26.51% are placed in this zone
Platinum Zone: Companies with a Saudization percentage ranging from 26.52% up to 100% are considered to be in the platinum zone
For example, if a company has a Saudization percentage of 21%, its Nitaqat certificate would fall within the Medium Green Zone, as 21% falls between 19.26% and 23.11%.
The Saudization certificate holds significance for companies operating in Saudi Arabia as it can impact their eligibility to bid on government contracts, access certain privileges, and demonstrate their commitment to supporting the local workforce.
Saudization professions 2023
In line with Article 36 of the Saudi Labor Law, the Ministry of Human Resources and Social Development (MHRSD) in Saudi Arabia has recently introduced Saudization measures in numerous professions. As part of this initiative, the Ministry of Labor has designated over 100 Iqama professions exclusively for Saudi nationals, leading to the discontinuation of expatriate Iqama renewals in those specific professions.
Outlined below are several examples of professions that have been exclusively reserved for Saudi nationals:
Air controller
Copilot
Dispatcher
Meteorologist
Call center clerk
Customer data clerk
Customer service center inquiries clerk
Query clerk
Tourist information clerk
Cashier
Complaint clerk or claims clerk
Booking clerk
Customs clearance clerk
Director of personnel relations
Director of labor affairs
Reservation agent
Tourist program designer
Duty clerk or attendance control clerk
Employment clerk
Executive HR manager
Female sales specialist for ladies shop
Head of personnel department
HR manager
Senior HR coordinator
Payroll officer
The implementation of the Saudization plan is being carried out in a phased approach, with specific professions and sectors targeted at different times. For instance, the transition to 50% to 100% Saudization in licensed aviation professions is scheduled to commence on 15 March 2023. Similarly, Saudization at a rate of 50% in optics professions is planned to begin on 18 March 2023.
In addition, the Ministry of Human Resources and Social Development has issued various decisions pertaining to Saudization and employment requirements for selected professions in sectors such as marketing, healthcare, medical appliances, dentistry, and pharmaceuticals. These new regulations were enforced between April and May 2022, introducing updated guidelines and standards for workforce composition in these sectors.
[Total:

162

Average:

4.6

]