This article is reviewed regularly (on a monthly basis) by Wego's editorial team to ensure that the content is up to date & accurate.
During the final month of the Islamic lunar calendar, almost two million Muslims visit Saudi Arabia yearly to perform the Hajj pilgrimage. The Hajj is one of the five pillars of Islam, and all adult Muslims who are physically and financially able to do so must undertake this pilgrimage to Mecca at least once in their lifetime.
However, during last year's Hajj season, Saudi Arabia was forced to downsize the number of pilgrims to a maximum of 1,000. Those allowed to perform the hajj were exclusively Saudi citizens and residents as for the first time in modern times, Muslims from around the world were barred to enter the kingdom in a bid to mitigate COVID-19 transmission.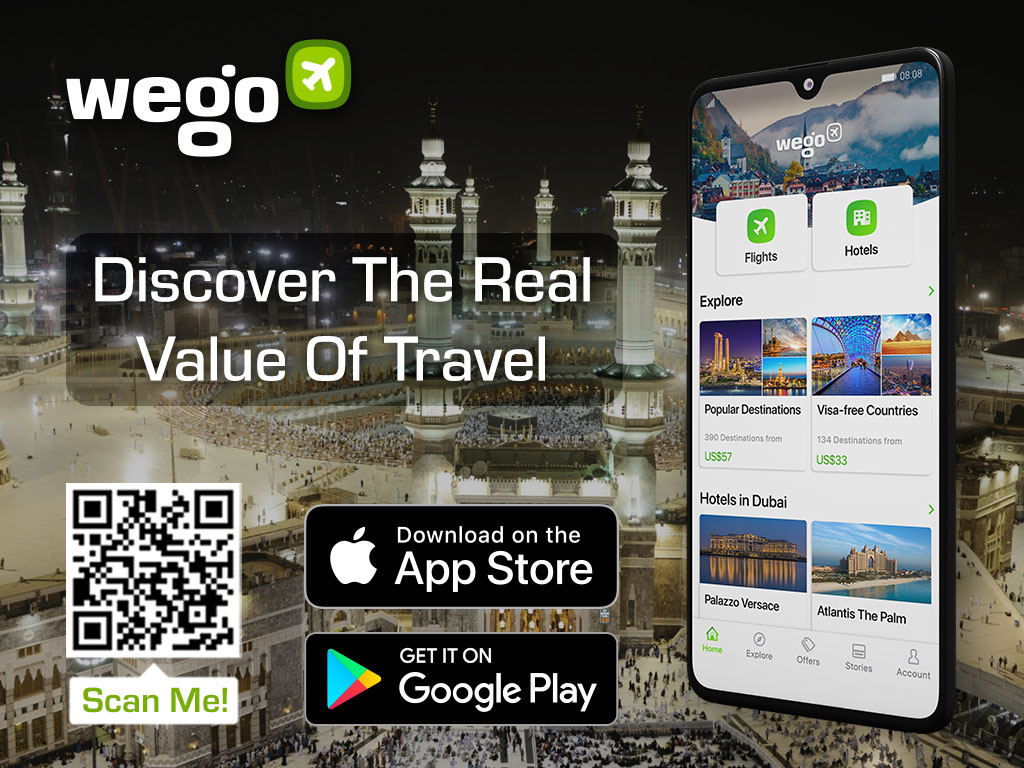 The Saudi Arabian government has confirmed that only 60,000 pilgrims will be given the opportunity to fulfill the Hajj this year. Furthermore, the entirety of the Hajj quota will be allocated exclusively to Saudi citizens and Iqama (residency permit) holders, which means that for the second consecutive year foreign pilgrims will not be allowed to participate.
While the Saudi government's decision to bar Hajj for foreign pilgrims is somewhat disappointing, it is perfectly understandable given the concerns over the delta variant looming on the horizon.
Here are some essential things pilgrims should prepare before embarking on the Hajj pilgrimage.
Prepare religious supplies
Besides Ihram clothes, essential religious supplies pilgrims should remember to bring along include a portable Koran, prayer mat and a seven-bead counter. General Muslim travel packs can be bought online and should contain all necessary supplies to help pilgrims along their spiritual journey.
Seek advice from a Hajji and health official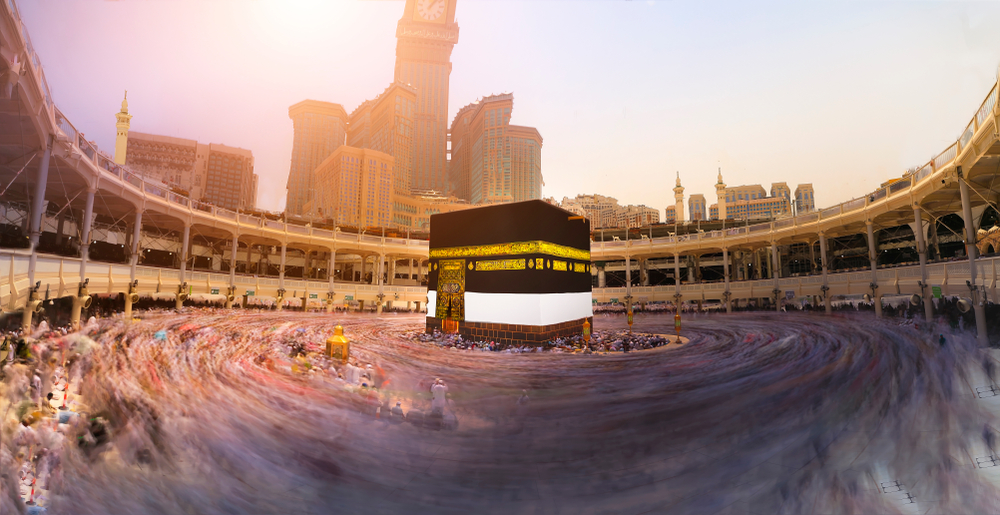 Prepare a list of your questions and concerns and make an appointment to speak with a person who has already performed Hajj. Very often, he or she can provide you with practical tips that can't be found in regular guidebooks. They will also be able to give you a first-person account of how to navigate and move along with the crowds and keep your cool among the vast masses.
Additionally, please do consult a health official or a physician in order to learn of the best practices of performing the rites of Hajj during a pandemic. Familiarize yourself with the social distancing and mask-wearing protocols of the Hajj and be sure to properly observe them and keep yourself and others safe.
Be mindful of weather conditions
Although Hajj this season will be limited to Saudi residents who are undoubtedly accustomed to fluctuations and extremities in the weather, pilgrims do need to take care and be mindful of the temperatures. In mid-July, the temperatures may reach as high as forty degrees Celsius in the day and dip to as low as the high twenties in the evenings.
During the day, adequate sun protection is necessary to prevent heat strokes, fainting spells and other ailments caused by the heat. Wide-brimmed sun hats and umbrellas can protect from the sun's rays. Some also opt to bring a small handheld fan or a mini battery-powered fan to cool down and a towel to wipe off sweat. Sunglasses and sunscreen will also come in handy.
Likewise, be prepared for cooler weather at night and pack some thicker clothing for the later hours.
It is important to keep hydrated during this journey, and a refillable water bottle is a must. Pilgrims can drink the Zamzam water from the well of Zamzam in Mecca.
Prepare essential medication and required vaccinations
With the COVID-19 pandemic still raging, all pilgrims will be required to have been inoculated for COVID-19 in order to attend the Hajj. Those who for whatever reason are unable to do so will not be granted permission to undertake the Hajj. The vaccine requirements are as follows:
2 doses of Pfizer BioNTech
2 doses of Oxford AstraZeneca
2 doses of Moderna
1 dose of Johnson & Johnson
The duration between receiving the last dose (the second dose of a two-dose vaccine or the first dose of a single dose vaccine) must not be less than 14 days.
Finally, ensure that you have a necessary supply of prescription medication, as well as other essential medicines for common ailments such as coughs, stomach upsets, allergies and muscle aches.
Be physically prepared
Pilgrims will have to walk miles under the hot sun in the day, and battle with cold desert airs at night. Many find it useful to watch their diet, exercise and get in shape in preparation for the pilgrimage. Walking frequently in the weeks leading up to the journey can also help build endurance and stamina. Some prospective pilgrims choose to give up caffeine in preparation for the Hajj.
Pack energy bars, glucose packet drinks, and the like as these snacks will also come in handy during the strenuous journey when a boost in endurance is needed.
Proper sanitation and hygiene during the journey are essential. Bring along disinfectant, hand sanitiser and wash your hands as often as you can. Some choose to wear masks, especially in crowded areas. Disposable wipes and tissues should also be used instead of handkerchiefs. Bring along a few rolls of toilet paper and extra plastic bags and ziploc bags just in case.
Invest in a pair of practical and comfortable shoes. This is very important as you will be on your feet for the better part of this five-day pilgrimage.
Maintain social distancing
While the official health and safety protocols of the Hajj season 2021 have yet to be announced, it stands to reason that proper social distancing and mask-wearing would need to be observed at all times. We'll be sure to update you on additional safety protocols as details become available.