This article is reviewed regularly (on a monthly basis) by Wego's editorial team to ensure that the content is up to date & accurate.
It is only fitting that a country so opulent is popular for horse-riding, a sport just as exclusive and elegant. UAE is home to a number of world-class racing facilities and riding clubs, and the best part is, not all of them are that expensive. From children to the elderly, it's a great outdoor activity for all, whether you do it as a hobby or as a competitive rider.
Horse riding also has numerous health benefits. Considered to be of moderate-intensity, even two-three hours of riding, grooming, and saddling per week is said to burn hundreds of calories. Research shows that the sport has a therapeutic effect, as riders are more relaxed, emotionally stable, and develop more confidence and self-esteem. Moreover, it improves interpersonal and socialization skills as well.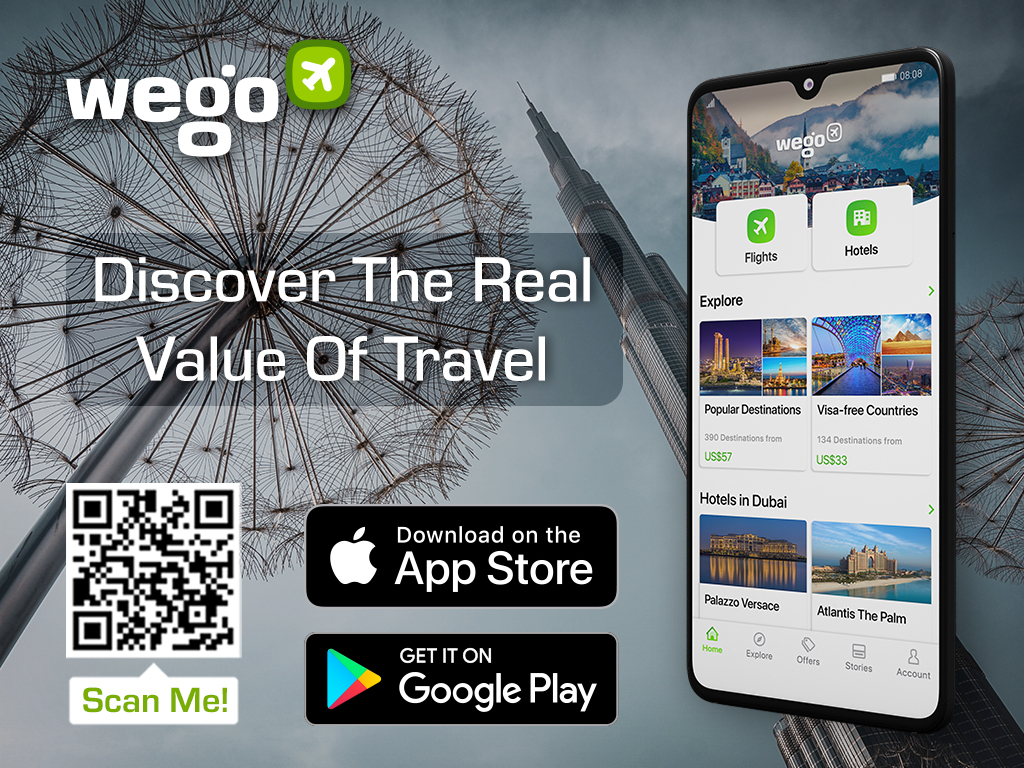 Are you looking forward to saddling up this weekend? Then read on to know some of the best places to go horseback riding in the UAE.
*Prices are accurate at the time of writing
Abu Dhabi
Sir Bani Yas Stables
State-of-the-art horse riding facilities coupled with Anantara's Desert Islands Resort & Spa, this is one of the best places in the country to dust off your riding skills. Novices can enjoy the desert views in a 30-45 minute dune ride, while intermediate riders can ride along the beach or on the bush trail for 1 to 1.5 hours.
If you are experienced enough, you can go for the wildlife ride, which will take you through the southern area of the wildlife park for up to 2 hours, and see Sir Bani Yas Island's wildlife, including gazelle and giraffes.
Price for ride : Starting at AED250
Mandara Equestrian Club
Being a fully licensed riding school, Mandara has experienced trainers for all, from beginners to advanced. They have both outdoor as well as indoor arenas. You can choose from a range of packages, from a single-session to monthly lessons, according to your interests and time availability.
Prices depend on whether you go for a shared class or a private trainer. They even offer pleasure rides on ponies to children below four years of age.
Price for 45 minutes: Starting at AED275
Dubai
Al Ali Stables
A hidden gem of Dubai, the Al Ali Stables boasts several well-trained and well-kempt horses. Guests are welcomed by abundant greenery, melodious chirping of birds, the happy neighs of the horses, and a warm and friendly staff.  They accompany guests on their rides, guiding them to some of the best vantage points in the deserts.
If you aren't confident about riding on your own, they even arrange for you to be hand-walked. If you feel exerted after, relax and rejuvenate at the camp with some hot sweet tea.
Price for 3 hours: AED462.54
Dream Days Tourism
The sprawling 1300-acre premises of the family-oriented Mushrif Park is one of the best places in Dubai to hone your riding skills. The rustic farm setting of the park, the woodlands, the desert terrain, and the different species of Arabian wildlife around you, such as desert foxes, rabbits, hedgehogs, and wildfowls, will make you feel one with nature and add to the pleasure of the sport.
Your escort will teach you the basics of horse riding, and guide you through the forests of ghaf trees.
Price per hour: AED321.50
RAH Tourism Dubai
Located amidst rolling sand dunes not too far from Dubai, the RAH Desert Camp invites people of all ages to spend some time with these majestic creatures and experience the joy of riding. Even if you haven't done it before, the instructor will acquaint you with the basics of the sport and accompany you on the ride. The location offers the perks like stunning views of the Dubai skyline and the occasional sighting of a desert fox or gazelle.
Price for 3 hours: AED462.54
Sharjah
Sharjah Equestrian & Racing Club
The first equestrian club in the UAE, the SERC is one of the top training centres, thanks to their highly qualified and experienced trainers and riding instructors. Doesn't matter if you are a beginner, for they have horses and ponies suitable to all riding abilities as well as age groups. Women can also choose to learn from female instructors, as per their convenience.
The SERC is a great place especially for those who wish to train further advance in this sport.