Packed with world-class cultural sites, exhilarating and expansive theme parks, sprawling malls, and captivating cityscapes, Abu Dhabi is one of the most entertaining cities in the Middle East to visit. Here's how to spend 3 days in this invigorating city.
Day 1
Warner Bros. World Abu Dhabi
Providing a respite from the toasty Arabian sun, Warner Bros. World Abu Dhabi is one of the largest fully air-conditioned indoor theme parks in the world. This is perfect for the next leg of adventures as the afternoon sun starts to blaze.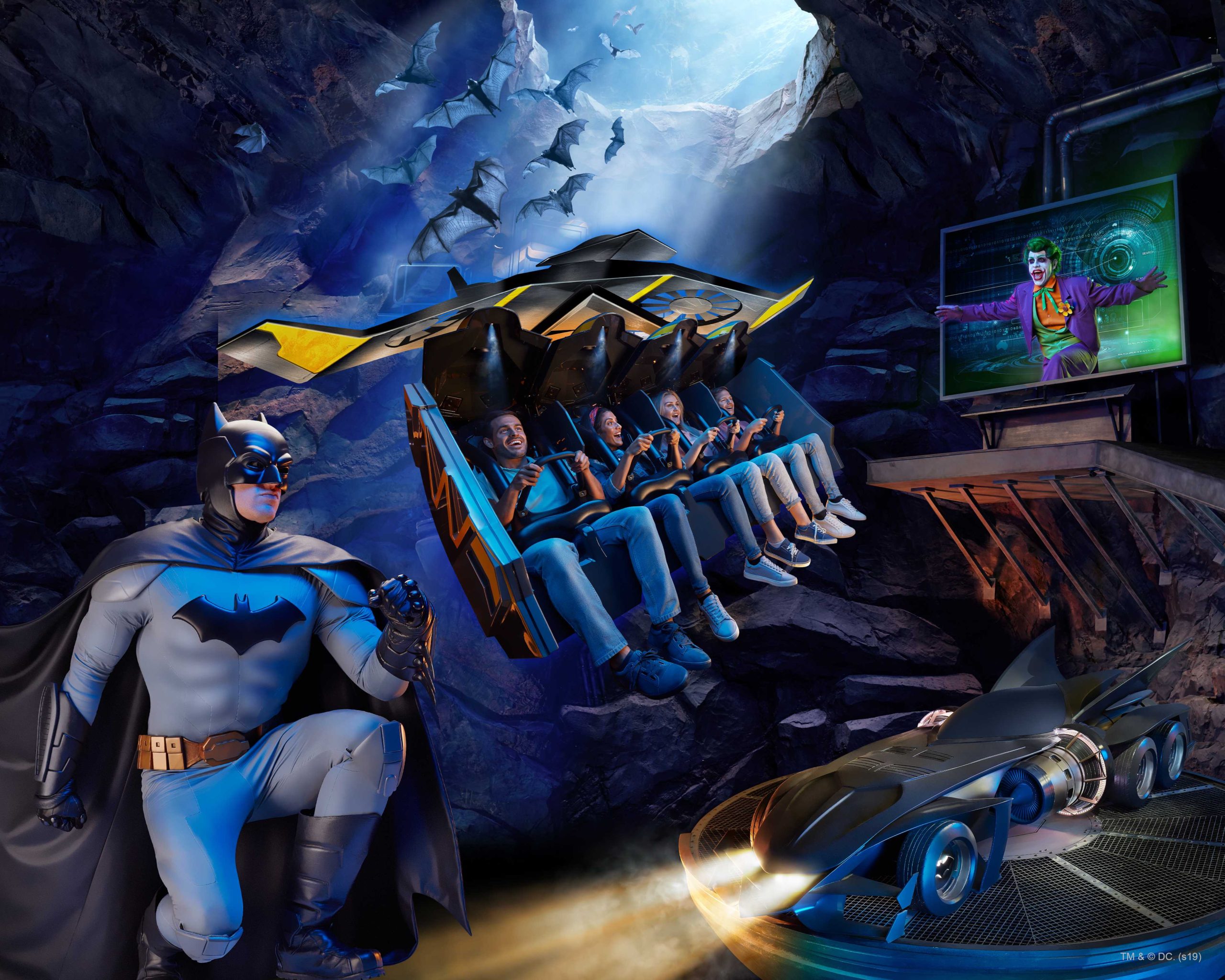 A great venue for families and those young at heart, the park consists of 29 rides, attractions, restaurants, and shows that are accommodated in the sprawling 1.65 million ft2 theme park. The park is spread across six different lands, Gotham City, Metropolis, Cartoon Junction, Bedrock, Dynamite Gulch, and Warner Bros. Plaza.
Qasr Al Watan
Visit the spectacular presidential palace that is Qasr Al Watan at sunset, where the beautiful palace is lit to a majestic golden hue.
With its expansive grounds, there are plenty of photo opportunities, from ornately decorated structures to the expansive and serene water features and gardens.
Aside from its beauty, Qasr Al Watan also houses several exhibits dedicated to the history of the United Arab Emirates. History buffs would want to spend some time in Qasr Al Watan Library, where an extensive collection of books and other resources on the UAE and its history can be found.
Day 2
Ferrari World Abu Dhabi
Begin your second day in Abu Dhabi with the legendary Italian automaker, Ferrari. Ferrari World Abu Dhabi is the first Ferrari theme park in the world and is made up of 37 adrenaline-pumping rides, including the fastest roller coaster in existence, the Formula Rossa, which accelerates to 240km/h in just 4.9 seconds.
The development also houses the largest Ferrari Store, as well as 4 restaurants that offer up authentic Italian food and a range of regional and international cuisines. Fans of the automaker would also be delighted by the fleet of Ferrari supercars on display.
CLYMB
If all that speed at Ferrari World Abu Dhabi has got your heart pumping and ready for more excitement, CLYMB is the perfect attraction to head to next. CLYMB is an "adventure hub" that houses a rock climbing wall as well as an indoor skydiving experience. Those who want a break from all that excitement and would rather watch could do so without having to pay.
CLYMB's indoor skydiving flight chamber is the largest in the world at an incredible 32ft wide and 104ft tall. The indoor rock climbing wall is also the tallest in the world, coming in at a staggering 141ft.
Yas Mall
After an action-packed day at the Ferrari World and CLYMB, head over to the adjacent Yas Mall for some leisurely shopping and strolling.
Designed to replicate a shopping street, the mall is drenched in natural light and is spacious. A variety of regional and international stores welcome visitors and shopaholics from all around the world. The only Apple Store in Abu Dhabi is also found here, along with other instantly-recognisable international brands like Zara and Ladurée.
There are also over 60 restaurants and eateries in the mall, making it the perfect place to get dinner before heading to the next destination.
Day 3
Louvre Abu Dhabi
After two action-packed ones in a row, take things slow and visit Louvre Abu Dhabi on your last day here.
Louvre Abu Dhabi is housed in an architectural masterpiece designed by Pritzker winner, Jean Nouvel. The idyllic water features and expansive clean lines of the building makes it a great place for strolls or just simply relaxing.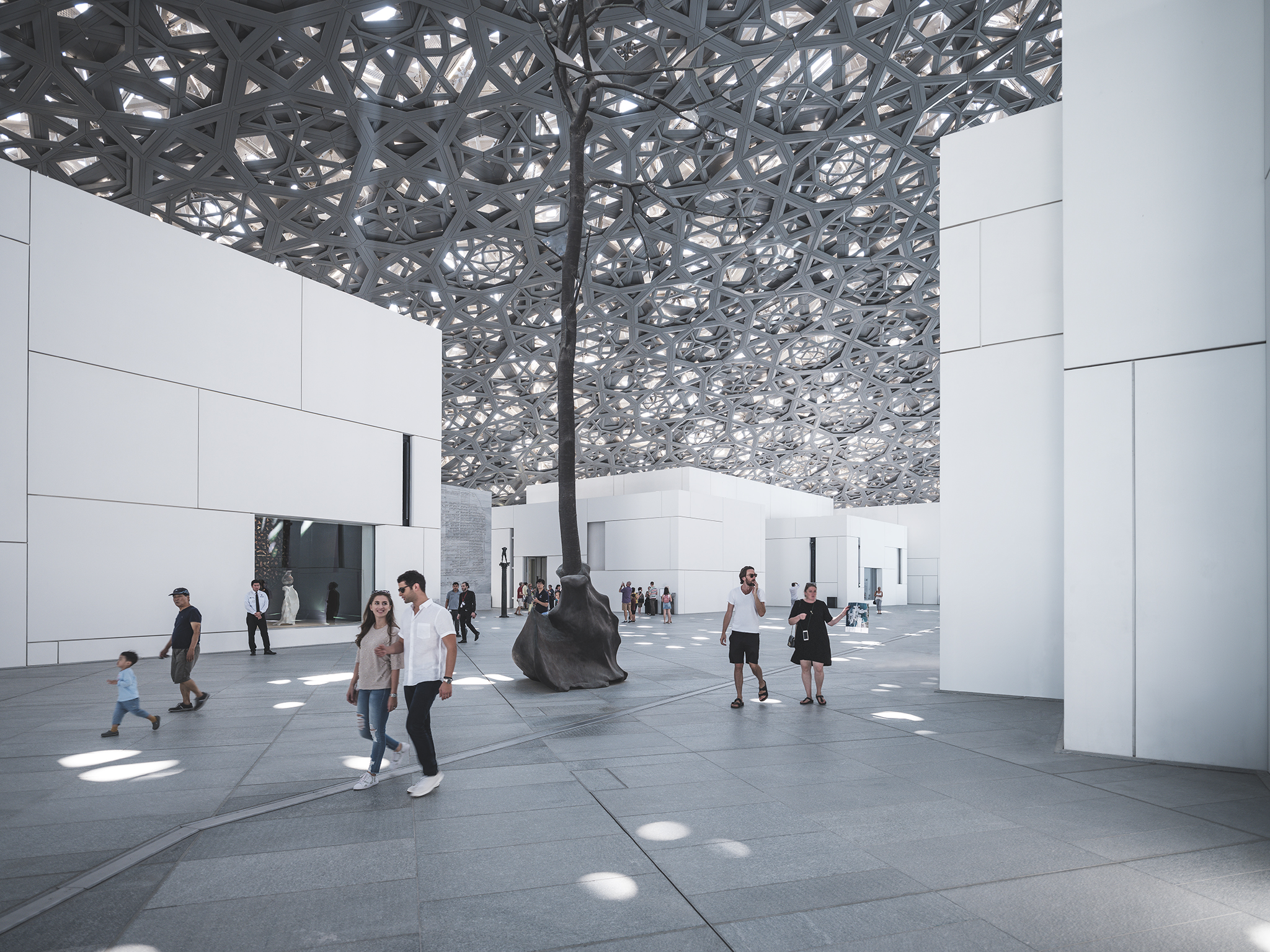 The museum showcases a large collection of artworks and artifacts through the ages, from ancient relics to contemporary paintings, and there's a diverse array of pieces to fascinate anyone walking through the great halls.
The Galleria
For lunch, visit nearby The Galleria, located on Al Maryah Island. With dozens of dining options to choose from, ranging from fine dining French La Petite Maison to the famed casual American Chinese chain PF Chang's, there's something for everyone.
The mall also has over 400 stores, housing the world's biggest and most popular luxury and high street brands including Dior, Louis Vuitton and Chanel, and Zara, Massimo Dutti and H&M, respectively.
If you would rather kick back and spend your afternoon watching a movie, the 21-screen VOX Cinema has some of the best screens, including an IMAX Theatre.
With our itinerary, your 3 days in this emirate are guaranteed to be packed full of thought-provoking and exhilarating experiences. There's so much more to see and do in Abu Dhabi, you would never feel bored in this exciting cosmopolitan city. Who knows, you might even consider adding a day or two to your vacation!