Immortalised in Andrew Garland's 1996 novel The Beach as "the centre of the backpacking universe," Thailand's—and potentially the world's— most famous party street is scheduled to undergo a 48 million Baht (US$1.6 million) makeover from October of this year to the February of next.
Like moths to a flame, backpackers of South East Asia have, for decades, found themselves drawn to Bangkok's infamous Khao San Road. Lit up by a thousand neon signs, Khao San screeches to a fever pitch at night, bustling with food karts and roadside massage parlours, dance clubs and seedy open-air bars.
Along this 400m strip, vendors of all ilks and kinds peddle everything from knockoff designer goods, hair-braiding services, crispy fried bugs to under-the-radar recreational drugs. The atmosphere of unbridled, garish revelry adds to the charm of the place, although that may soon be coming to an end thanks to the proposed "clean up" efforts attempting to turn it into a more upscale tourist attraction.
Besides resurfacing well-trodden footpaths and increasing security, the Bangkok Metropolitan Administration (BMA) will also be limiting the number of street-vendors and vacating the road by 9 pm. Different goods and services will also be partitioned to different zones.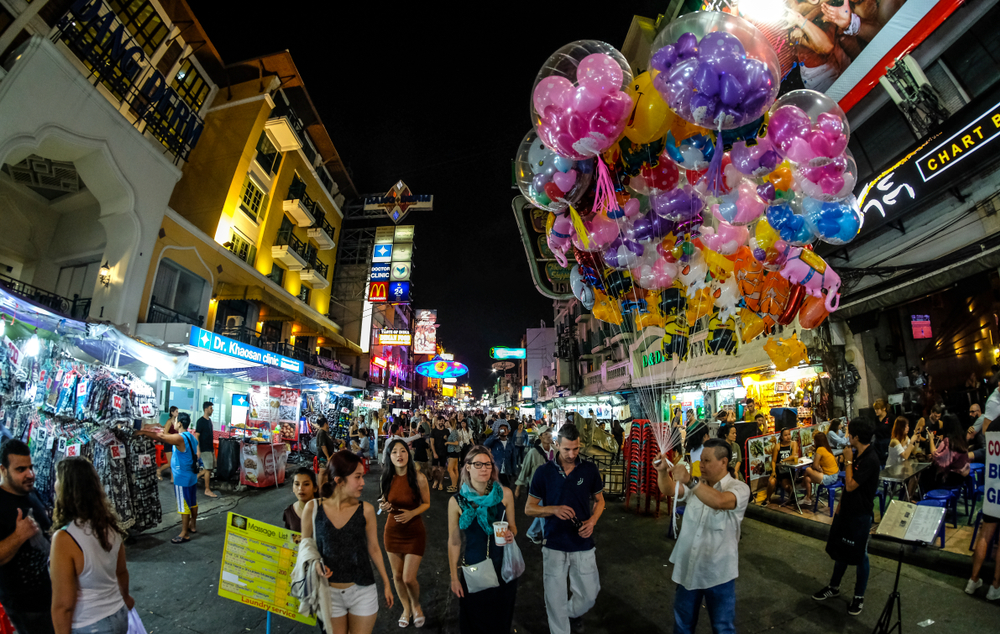 Khao San's rise in popularity 
Khao San's popularity skyrocketed in the late '90s with the Hollywood film based on Garland's book. The increased publicity and star power of Leonardo DiCaprio (who played Richard—the main character) shone a spotlight on this road. The backpackers who dared seek out Khao San were romanticised as counter-cultural connoisseurs of the "authentic" life—unafraid of the "exotic" and keen on "self-discovery"—they were the true travelling "hipsters" of the '90s if you will.
Since then, tens of thousands of young budget travellers on their first trip to South-East Asia have found themselves on this road in the Banglamphu district complete with an alcoholic beverage in hand. Khao San's idealised illusion as a globetrotter's paradise has pervasively weaselled its way into the minds of those seeking out their version of Richard's journey.
The news of Khao San's makeover might send many scurrying to book the earliest tickets to Bangkok for a taste of its original flavour before the renovations and sanctions kick in. Seeking out "authentic" experiences has evolved into a new form of cultural capital among self-proclaimed travel enthusiasts; there are concerns that these impending changes will alter the well-loved spirit of the place. Khao San's inherent messiness is part of its allure, and some believe that sanitising efforts catering to tourists seeking a more palatable environment are missing the point entirely.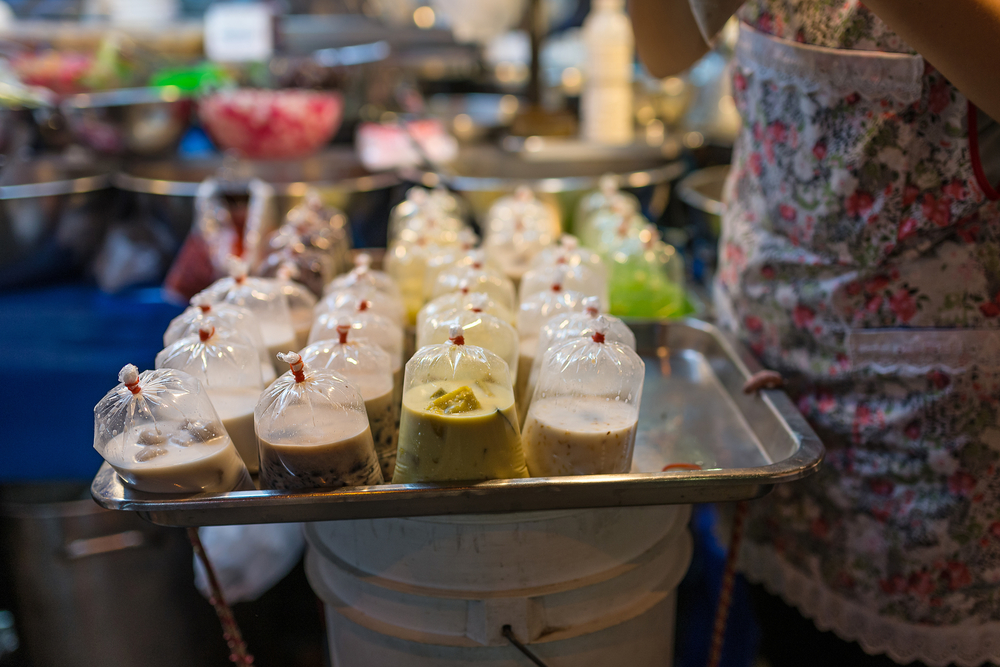 What about the locals?
Due to Bangkok's reputation as a tourist haven, much discourse on places of interest in Thailand's capital, and Khao San Road, in particular, has been through the lens of the foreigner. Less has been allotted to how the local Thai population perceives Khao San Road.
Once viewed as an obnoxious hotbed oversaturated with foreigners in search of a good deal, Khao San's popularity among Thais boomed in the early '00s. A fresh influx of vendors definitely amped up the lively chaos of the place. The devil-may-care foreigners once so easily dismissed, at least in part attracted Bangkok's local indie crowd to the Banglamphu district.
The future of Khao San Road
Some might be surprised to discover that Khao San has already evolved significantly since the advent of its spike in popularity during the 90s. The renovations starting October—albeit with a headline-making budget—are just one in a series of facelifts the area has undergone throughout the years.
Shabby-chic shophouses and quaint boutique hotels have replaced many of the old neglected houses of the nineties. Open-air roadside stalls now stand alongside upscale air-conditioned bars attracting those with a little more cash to spend. Just last year, the BMA proposed a project to build a covered shelter along the road (although that plan has yet to come to fruition).
These changes go beyond the general upkeep of a place, and by way of comfort, encourage those invested in these impending changes with the knowledge that it will be hard for Khao San Road to ever lose its charm. Generations of backpackers and locals alike have walked through this road, and Khao San has always delivered, be it in reality or idealisation.
Whether Khao San currently lives up to its status as the centre of the backpacking world might be open to debate. But more importantly, whether it authentically presents a hidden slice of Bangkok's nightlife, or if it is currently/will eventually become a tourist trap built on artificial merits, is almost irrelevant with regards to the persistent allure of this famous road.