This article is reviewed weekly by Wego's editorial team to ensure that the content is up to date & accurate.
Updated 11 May 2021
Nepal — the small, serene country of mountains and meadows, rivers and jungles, monasteries and temples, is unfolding a dangerous trend that looks chillingly familiar to India's current situation.
As COVID-19 cases keep skyrocketing every day, coupled with an acute shortage of oxygen and hospital beds, here is everything we know about the situation in Nepal right now.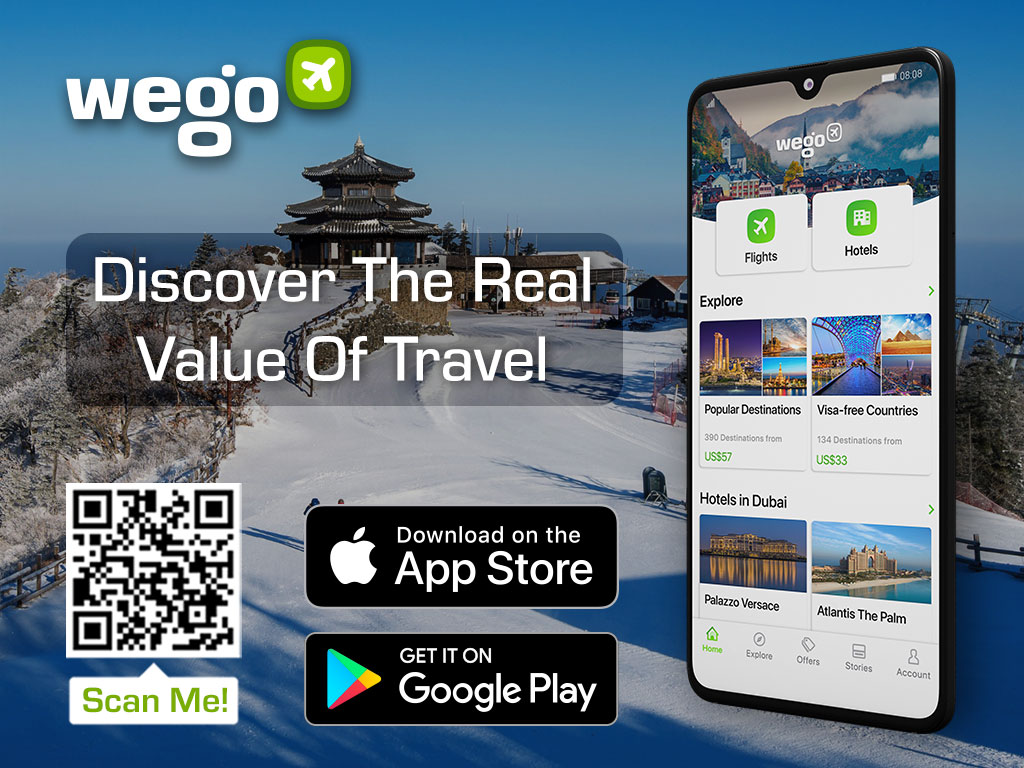 COVID-19 cases and current situation in Nepal
As of May 12, the total number of positive cases stands at 403,794, with 3,859 fatalities. 
Till last month, this little Himalayan nation was only reporting around 100 cases. Now, that figure is slowly nearing the 10,000-mark. 44% of Nepal's Covid tests came back positive, according to government figures quoted by the International Federation of Red Cross and Red Crescent Societies (IFRC), as it warned of an impending crisis.
With its fragile health care system, Nepal sharing porous borders with five Indian states is now repeating the terrible trajectory that India was exhibiting during the onset of its second wave. As of April 30, there were hospital bed shortages in 22 of the country's 77 districts, according to Nepal's Health Emergency Operation Centre. 
The weak healthcare system and the low vaccination rate have now spread fear that the country is on the brink of tumbling into a crisis, much worse than India itself. Experts believe that the current positivity rate is only the tip of the iceberg, as this number would only increase with more testing.  
What led to this second wave?
Along with general public complacency and slow government action, the receding number of cases gave people false assurance, which encouraged them to participate in mass public events, including festivals, political gatherings and weddings, has been believed to have caused the current upsurge.
Several pilgrims from Nepal had travelled to India to attend the Kumbh Mela festival, with many returnees testing positive for coronavirus. The Himalayan nation shares an open border with India, and Nepalis don't need to show their passport or ID card to enter their country. Since many Nepali people have businesses in India, and vice versa, meaning cross-border traffic is high.
Around the same time, thousands of Nepalis gathered in the capital to celebrate other important religious festivals like Pahan Charhe. Others came together in Bhaktapur to celebrate Bisket Jatra, despite authorities ordering them not to. 
Precautionary measures taken by the government
Amidst growing fears of succumbing to the second wave, the government has now taken crucial steps towards curbing the virus spread. Last Thursday, authorities imposed a two-week lockdown in Kathmandu, but before that went into force, many migrant workers returned home. Villages often have large numbers of older adults and limited healthcare, raising fears that migrants might have spread the virus to remote areas.
Last month, the country ordered had 20,000 oxygen cylinders from overseas, as demand for medical oxygen tripled, according to Health Ministry spokesperson Dr. Jageshwor Gautam. 
A 200-bed isolation center is being added, along with 2,000 beds, to a facility in Sudurpashchim Province, where officials are reporting a shortage of oxygen gas cylinders. Nepal's army has now begun expanding health care facilities in a border area with India to cater to the large numbers of Nepali workers returning home. 
Prime Minister KP Sharma Oli has requested other nations for aids, such as vaccines, diagnostic tools, oxygen kits, critical care medicines and equipment, to support the government's efforts to impede this second wave. 
Travel restrictions in Nepal
All international and domestic flights have been banned from May 6 to May 14. Rules restricting gatherings are in place in 46 of 77 districts. Health Minister Hridayesh Tripathi has stated that the decision on flight restrictions will be in place until May 14, but charter flights will be allowed.
Foreigners flying into the Kathmandu Valley are subject to a mandatory 10-day quarantine in hotels upon arrival. A negative PCR test result obtained within 72 hours before departure from the country of origin is required to enter Nepal.
Bus services have been halted since April 29.