This article has been reviewed by Wego's editorial team to ensure that the content is up to date & accurate.
Updated August 2023
Norway, the Northern European country known for its breathtaking natural scenery and high standard of living, has also become one of the top destinations for those seeking employment beyond their borders. Consistently maintaining its top rank in the UN Human Development Index for several years, Norway offers a healthy work environment combined with high innovation and inclusivity. However, foreign workers need to obtain a Norway work visa to work in Norway.
Read on as Wego provides a complete guide on applying for a Norway work visa for those pursuing their professional journey in this Nordic nation.
Norway work visa 2023
Norway work visa is required for foreign workers who want to pursue their careers in Norway. This visa is needed for workers from non-EU/EEA countries to stay in Norway for more than 90 days. Meanwhile, for those from the EU/EEA countries, you don't need a work visa, but you have to register with the police if you want to stay longer than three months.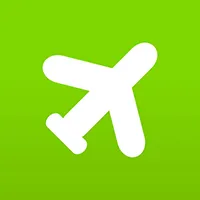 Book cheap flights to Norway
Norway work visa types
There are several types of Norway work visas based on your competence and the type of work you will be doing in Norway.
Skilled worker visa
This visa is needed if you have completed higher education or vocational training. You can obtain this visa if you have received a job offer or have a business in Norway.
Seasonal worker visa
You need this visa if you work in a short-time job that only occurs at a specific time of the year. Just like the skilled worker visa, you must acquire an official employment offer from your employer.
Job seeker visa
For those who want to seek employment as a skilled worker in Norway, you can apply for this visa. However, this visa is not available for religious leader/teacher positions. You must also have enough money, at least NOK 24.713 per month, during your stay. Further requirements for this visa can be checked on The Norwegian Directorate of Immigration's official website.
Vocational training and research visa
Two types of residence permits can be applied for this type of visa. The first one is for students who want to be trainees in Norway. The second one is for researchers who wish to conduct research in Norway but do not have a Norwegian employer.
Exchange programs, culture and organizational work visa
This type of visa can be obtained by those going on a working holiday for young adults, becoming a working guest in agriculture, working as an employee of a humanitarian/non-profit/religious organization, or if you are an artist, musician or performer.
Norway work visa application
Requirements
To obtain your Norway work visa, you need the following documents.
passport along with copies of all the used pages on it

norway work visa application form

one recent passport-size photograph with white background

accommodation plan in Norway

the offer of employment form

resume/CV and other previous employment experience documents

documentation that shows your salary meets the visa requirement

academic certificates

the printed document checklist, filled out and signed
To see other additional documents for several specific circumstances, you can check the list on the Norwegian Directorate of Immigration's website.
Application procedure
Follow the steps below to apply for a Norway work visa
prepare the required documents for a work visa application

fill in the online application on the UDI website

submit the completed application to the nearest Norwegian Embassy or Visa Application Center.
Note that if you already live in Norway when you apply for the work visa, you can submit your application to the Residence Permit and Protection Services of the Norwegian police or a Service Centre for Foreign Workers (SUA) based on which Norwegian district you live in. 
Norway work visa fee
You must pay NOK 6,300 (USD 690) to apply for a Norway work visa. 
If you hand in your application at a Visa Application Centre, which receives the application on behalf of the embassy, you must pay an extra service fee in addition to the normal application fee.
Norway work visa processing time
Norway work visa can generally take up to 8 weeks after processing your application. You cannot start working in Norway until your visa is approved.
You can check how long your Norway work visa will take in the official website here by adding details of your work visa, the type of application submitted, your nationality and other details.
[Total:

277

Average:

4.6

]