This article is reviewed regularly (on a monthly basis) by Wego's editorial team to ensure that the content is up to date & accurate. 
Updated July 2023
Numerous career opportunities are available in Oman's oil and gas, retail, educational, manufacturing, and hospitality industries. With so many options, non-Omanis have a wide range of employment options to pick from.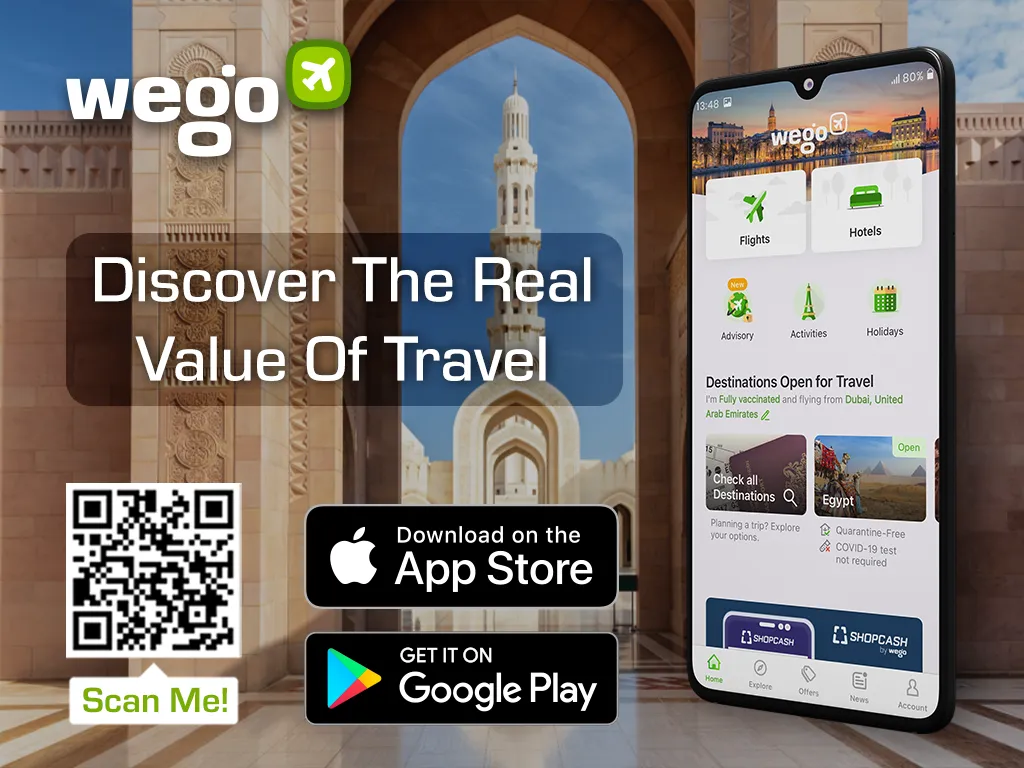 People wishing to live and work in Oman must first understand how to secure an Oman work visa and residency permit. We've compiled all of the necessary information for obtaining your Oman work visa below.
Oman work visa
Oman work visa is a work permit for foreign employees who are between the ages of 21 and 60 and who have received a job offer from an Omani company. The employer becomes the visa sponsor and will usually obtain the necessary visas and permits from the Ministry of Manpower. In case the employer is a government organization, the permit from Ministry of Manpower is not required.
Oman work visa eligibility
As mentioned, employees who wish to avail of the Oman employment visa must be between the ages of 21 and 60 years old. Employers must secure employment visas for foreign workers who want to work and reside in Oman by securing official clearance from the Directorate General of Labor Affairs.
Book cheap flights to Oman
Oman work visa required documents
After the employer has secured the official clearance, an electronic application, available on Royal Oman Police website, should be filled and attested with the following documents to obtain a work visa for the employee:
copies of foreign employee passports, with a minimum of 6 months' validity
two recent passport photographs
a copy of the labour license issued by The Ministry of Manpower for each application form
original and copy of the medical certificate for nationals of certain countries: India, Pakistan, Philippine, Bangladesh, Indonesia, Sri Lanka, Egypt, Sudan, Ethiopia, Syria and Nepal. The certificate is to be attested by the Ministry of Health.
copy of approval of the relevant organization for certain occupations: teaching, religious, media, and medical occupations etc.
letter from the Ministry of Manpower for certain occupations, like engineers.
employee's relevant certificates and qualifications
attestation letter from the Oman Embassy in the applicant's home country and the Omani Ministry of Foreign Affairs
Oman work visa fee
The fee for issuing a Oman Work Visa is OMR 20.
Oman work visa application process
In order to obtain an Oman work visa, the employer has to be based in Oman and have full legal competence to hire foreign employees. If these requirements are met, these are the steps for obtaining the visa:
Oman work visa validity
The Oman work visa is valid for two years and allows for multiple entries.
Oman work visa changing jobs policy
In the event of employees changing jobs, termination or expiration of employment, employees need their employer to agree and sign a release letter, approved by the Ministry of Manpower. Offenses including delay fines must be settled.
The letter will contain a declaration that both the local government and the sponsoring employer have permitted the applicant to be employed in the nation. Without a NOC, the employee must leave Oman for at least 2 years.
Oman work visa leaving the country policy
Individuals who are holders of an Oman work visa are not allowed to leave Oman for more than half a year at a time. The only exception is if they are family members of a visa holder.
[Total:

130

Average:

4.7

]