This article is reviewed regularly (on a monthly basis) by Wego's editorial team to ensure that the content is up to date & accurate.
Reviewed 18 May 2022
As the pandemic wanes and rises time and again, countries worldwide have adopted several measures to enable safe travelling. While the Philippines has eased most of its travel restrictions, travelling to the country requires passengers to submit essential documents, providing details of stay and health conditions.  
One such important travel requisite in the Philippines right now is the One Health Pass. Here is everything you should know about One Health Pass in the Philippines.
What is the One Health Pass?
One Health Pass (OHP) is an online platform that aims to promote the convenient and seamless movement of international travellers to and from the Philippines, arriving at the Mactan-Cebu International Airport (MCIA), Clark International Airport or other ports of entry by air. The OHP or the electronic Health Declaration Card (eHDC) must be submitted electronically, after which you will be issued with an OHP personal QR code.
You will need this QR code before being allowed to board your flight and travel to the Philippines. Upon arrival in the Philippines, you must present this QR code for verification of your submission and the data submitted.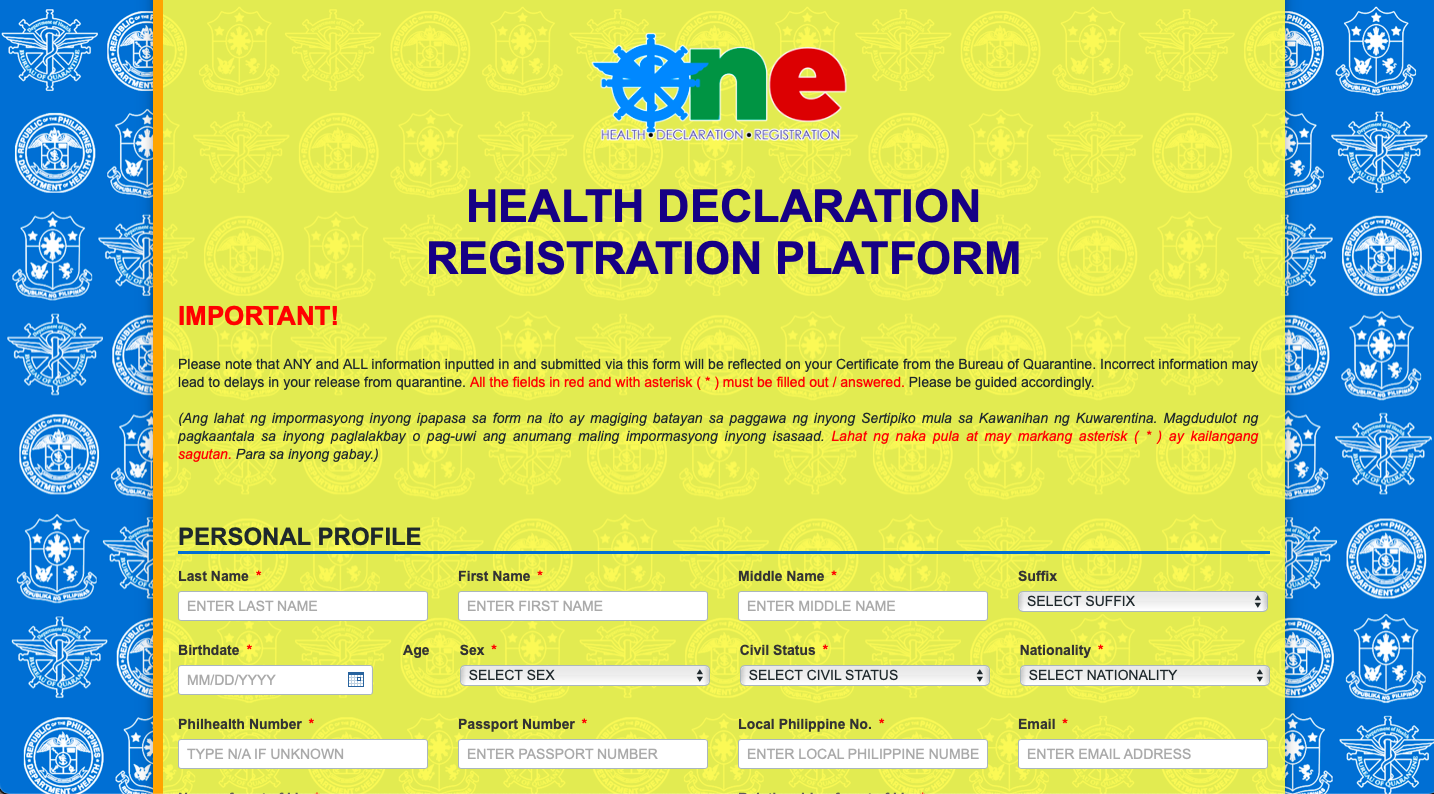 One Health Pass is currently available only via the web portal. It is an information system that is mobile responsive, and a web-based online platform. To use the OHP, all you need is a smartphone or tablet or laptop or personal computer. You can open the OHP using a mobile or computer internet browser.
Who needs to register for the One Health Pass?
All incoming travellers to the Philippines are mandated to use the One Health Pass registration system. This applies to:
Overseas Filipino Workers (OFWs)

Non-OFWs, and

Foreign Nationals
In short, all passengers bound for the Philippines from abroad regardless of their nationality or profession must apply for the One Health Pass registration to get a QR code and present it to authorities. 
What are the required documents?
The online system is mainly used for data gathering purposes, so you would need to provide accurate and critical information related to your health and personal background, as your data would then be transmitted to the local government, where you would be going back.
To accomplish this task, you would need to go online and fill out the health declaration and registration form at https://www.onehealthpass.com.ph/e-HDC/. You also need to present your travel documents at the airport, such as your passport, plane ticket, and vaccination card (a screenshot will do). So keep these things on hand for your departure and upon arrival.
One Health Pass registration process
Source: https://onehealthpass.com.ph/e-HDC/OHP/Registration/
You can submit details for the health pass a day before or on the day of your flight and print it for presentation at the airport and upon arrival in the Philippines. Below are the details on the step-by-step procedure of this process.
Prior to arrival
Step 1:
Register for the One Health Pass (OHP) by visiting the link: https://www.onehealthpass.com.ph/e-HDC/ and note your transaction number. 
Non-OFWs and foreign nationals are required to have secured a pre-booked accredited Quarantine Hotel stay for 10 days.
Note: As per IATF Resolution No. 159 s. 2022, International arriving passengers may no longer be required to observe mandatory facility-based quarantine provided they:
are able to present a negative Reverse Transcription – Polymerase Chain Reaction (RT-PCR) test taken within forty-eight hours (48hrs) prior to departure from the country of origin.

are fully vaccinated and have the following proofs of vaccination against COVID-19 recognized under existing IATF regulations:

World Health Organization International Certificates of Vaccination and Prophylaxis;

VaxCertPH; or

National/state digital certificate of the foreign government which has accepted VaxCertPH under a reciprocal arrangement unless otherwise permitted by the IATF
The mandatory RT-PCR Test on arrival may be booked and paid in advance through Philippine Airport Diagnostic Laboratory (PADLAB) or can be arranged upon arrival. 
Step 2:
On the day of departure, go to the above website and with your transaction number, obtain your One Health Pass (OHP) QR Code that must be presented upon your check-in at the airport.
Please note that only QR codes generated on the date of flight will be considered valid.
How to get One Health Pass QR code?
You will only get your OHP personal QR code after successfully submitting your eHDC. You will get a message displayed upon successfully submitting your eHDC. You may take a screenshot or print this to ensure you have a copy of this QR code.
In case you weren't able to promptly take a screenshot, if you have indicated a valid and active email address during your registration, you will also receive the same OHP personal QR code in your email account after a few minutes. You can open or print this email for presentation at the airport and upon arrival in the Philippines.
Upon arrival
Step 3:
Present your One Health Pass (OHP) QR Code at the arrival gate. 
Step 4:
Proceed to the appropriate briefing area as given below and present your OHP QR Code:
Foreigners and Non-OFWs: to Department of Tourism (DOT) Help Desk

Land-based OFWs: to Overseas Workers Welfare Administration (OWWA) Help Desk

Sea-based OFWs: to Maritime Industry Authority (MARINA) Help Desk
Step 5:
Proceed to the Bureau of Immigration for clearance prior to baggage claim and customs check. 
Step 6:
Proceed to your transport service accordingly as given below:
Foreigners and Non-OFWs: via Airport Taxi

Landbased OFWs: via OWWA Bus

Seabased OFWs: via Local Manning Agency (LMA) Transport
Step 7:
After you have completed your quarantine period, you will be given your COVID-19 test result as well as your quarantine certificate on the OHP portal. The One Health Pass System will then notify your local government unit that you have completed your quarantine period and have been cleared to travel freely.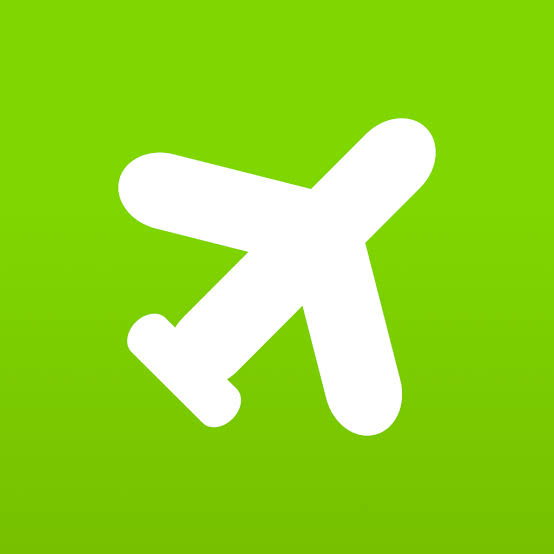 Book Cheap Flights to the Philippines
One Health Pass validity
Registration is only allowed within three days of your departure date. This means your registered data will be considered invalid if your registration date is not within three days of your actual arrival date.
One Health Pass swab test result verification
After successfully registering yourself on the One Health Pass system, you will be able to determine your designated day for the swab test. You can access your swab schedule by accessing the 'My Profile' option on the OHP website.
After you've been swabbed, you can track whether or not your swab test result has been verified. To do this, head on over to the 'Track Swab Test' portal and enter your QR code number and last name.
Can I edit my One Health Pass profile?
If you've made a mistake during your eHDC submission or would like to make changes to your arrival date, address, or other personal info, you can still edit your data provided your data have yet to be verified by OSS-TGMROF. You can do this through your 'My Profile' option.
However, once your data has been verified by BOQ, you will no longer be able to edit your data. If this is the case, you may contact the OSS Monitoring and Action Center (OSS MAC) for your request. You can contact them through the following:
Globe: 0906-236-9425, Smart or Viber: 0968-681-2217, and email at [email protected]
Note that it may take some time for your changes to take effect as proper validation of your request must be satisfied.
One Health Pass BOQ certificate
Once your RT-PCR test result is marked negative, your Unified BOQ Quarantine Certificate is autogenerated in the One Health Pass portal. You will be able to download and print this certificate through the OHP website, by just entering your QR code number and last name.
[Total:

330

Average:

4.6

]