This article has been reviewed by Wego's editorial team to ensure that the content is up to date & accurate.
Updated July 2023
Renewing your Qatar health card is an essential step to ensure continued access to quality healthcare services in this vibrant Middle Eastern nation. The health card is a crucial document for residents and expatriates, serving as proof of eligibility for subsidized medical treatments and facilitating seamless interactions with healthcare providers.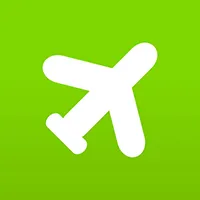 Book cheap flights to Qatar
Whether you're a long-time resident or a newly arrived expat, navigating the process of renewing your Qatar health card can seem daunting. However, with the right information and guidance, you can effortlessly complete the renewal process, guaranteeing peace of mind and comprehensive healthcare coverage throughout your stay in Qatar.
Qatar health card
The Qatar Health Card, a smart card issued by the Ministry of Public Health, is a crucial document for all residents of Qatar. It serves as a storage device for your complete medical records and is mandatory when seeking medical services at any government or private healthcare facility within the country. In emergency situations, healthcare providers can efficiently retrieve your medical information from the card, enabling them to provide timely and precise diagnosis and treatment.
Qatar health card renewal online
To get your Qatar health card renewal receipt online, you can do so by following the steps below:
go to the Qatar Health Card e-Service webpage. To begin, visit the Qatar government's health card e-service website (Hukoomi).
enter your credentials. Provide your QID Number, select the "Renew (update expiry date)" option, and click on the "next" button.
complete the application form. The application form is straightforward and easy to understand. Input the number of years that you want for your card's new validity. Then, enter your valid telephone number. If you wish to receive a payment confirmation message via email, select "Yes"; otherwise, choose "No." After that, enter your email address. Likewise, if you want to receive notifications on your mobile, enter your mobile number and click Next.
review and confirm the details. Carefully review and confirm the information you provided in the previous step. After making sure everything is accurate, click "Next"; otherwise, use the "Previous" button to make any necessary corrections.
make the payment. Enter your debit or credit card details to complete the payment. Please note that the charges will automatically appear based on your QID.
once you have successfully submitted your application for the renewal of your medical health card, you will have the option to print the completion receipt or click the "Finish" button to finalize the process.
Upon applying for the online health card renewal service, you will promptly receive a confirmation. The confirmation will be sent to you via email or SMS, depending on your selected preference.
Qatar health card renewal offline
You can also renew your Qatar health cards by visiting either a Hamad Medical Corporation (HMC) facility or the nearest Primary Health Care Corporation (PHCC) center to your residence. Offline renewal can only be done during the morning working hours.
You need to bring the below-mentioned documents for your offline health card renewal.
Qatari adults: Copy of valid ID or passport, and passport-size photo (4cmx3cm)
Qatari children: ID number and ld health card
GCC national adult/child: Copy of ID with Qatar personal identity number and old health card
Adult residents: QID with valid residence permit and ld health card
Children residents: QID with valid residence permit, old health card and original QID of sponsor
Domestic staff: QID with valid residence permit, ld health card and original QID of sponsor
Qatar health card renewal cost
Expatriate residents (adults or children) QAR 100
Qatari citizens (adults or children): QAR 50
GCC nationals (adults or children): QAR 50
Domestic staff: QAR 50
Qatar health card renewal check
You can visit the Hukoomi website to check your application status. You are required to enter your QID number to proceed.
[Total:

121

Average:

4.7

]