This article has been reviewed by Wego's editorial team to ensure that the content is up to date & accurate.
Updated August 2023
Emirates ID is a mandatory identity card for both UAE nationals and residents of the United Arab Emirates. This card provides holders with access to various services and privileges as long as it remains valid. Therefore, it is crucial to ensure the validity and initiate the renewal process promptly when your Emirates ID is expired or approaching its expiration date.
In this article, we will guide you through the process of renewing your Emirates ID in 2023. We will cover the necessary steps, requirements, fees, and exemptions involved in the renewal process.
Emirates ID renewal
If your Emirates ID is expired or about to expire, it is important to apply for its renewal as soon as possible to avoid late fines and inconvenience. The time limit to renew an expired ID card is typically 30 days from the date of expiry. Additionally, you will receive a notification via SMS from the Federal Authority for Identity, Citizenship, Customs, and Ports Security (ICP) requesting you to renew your ID card.
It is worth noting that the process of renewing the Emirates ID varies for UAE citizens and expatriates. In the case of expatriates, the initial stage of renewing their Emirates ID involves the renewal of their UAE residency visa, as these two documents are interconnected. Therefore, expats must ensure that their UAE residency visa remains valid in order to proceed with the renewal of their Emirates ID.
Emirates ID renewal status
To check the status of your Emirates ID renewal application, you can utilize the ID Card Status service offered by the Federal Authority for Identity, Citizenship, Customs, and Ports Security (ICP) on their official website. To make use of this service, simply enter your Application Number (PRAN) or Emirates ID Number (for Renewal/Replacement Applications) to track the ongoing progress of your application.
For more details, please refer to our Emirates ID Check 2023 article.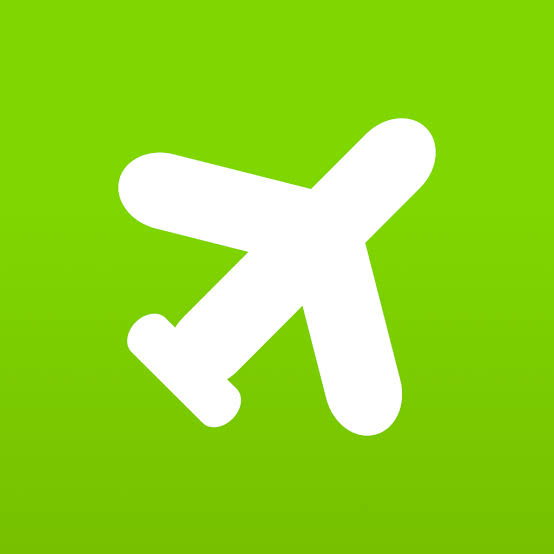 Book cheap flights to UAE
Emirates ID renewal grace period
The ICP has officially announced that individuals who fail to submit their ID card renewal application within 30 days of the expiry date will incur a fine. The penalty will amount to AED 20 per day, with a maximum cap of AED 1,000.
Emirates ID renewal requirements
The Emirates ID renewal process requires different sets of documents for UAE citizens, GCC nationals, and expatriates. As per the ICP official portal, details are outlined below.
For expats
valid original passport
original valid residency visa or entry permit
residency visa under renewal (if applicable)
old Emirates ID card
for newborns or those under the age of 15:

personal photo (4.5 cm x 3.5 cm) with white background
original birth certificate OR father's passport or Emirates ID
passport and visa of the sponsor of the applicant (only for newborns)
For UAE citizens
personal photo (4.5 x 3.5 cm) with a white background for all age groups
the original agency certificate if the application is being submitted by a third party on behalf of the customer, in cases where the person concerned is not present during the application at service centers
For GCC nationals
valid original passport
valid original GCC ID card
a personal photo (4.5 x 3.5 cm) with a white background for all age groups
for individuals under 15 years old, you will need the original birth certificate, passport of one of the parents, or Emirates ID
proof of residency in the UAE, such as:

a valid trade license, certificate to prove the applicant is studying in the UAE, employment certificate, or attested employment agreement
for children, relevant documents of the parent(s) of the applicant can be used as proof of residency in the UAE
Emirates ID renewal process
To renew your Emirates ID, follow these steps:
Step 1: Register/Use UAE Pass: Register on the ICP website or use the ICP App available on Google Play, App Store, and Huawei. You can also log in using your UAE Pass account.
Step 2: Application and Payment: Fill in the application form with your personal and contact details. Upload the required documents and complete the payment of fees.
Step 3: Expatriates' Residence Visa: If you are an expat, make sure to issue or renew your residence visa through the General Directorate of Residency and Foreigners Affairs (GDRFA) or its smart channels before receiving your Emirates ID.
Step 4: Receive Your ID Card: After your application is approved, you will receive an SMS with a tracking number and a link to check the status of your ID card. Alternatively, you can track the status on the ICP website or app. Your ID card can be delivered by courier or collected from a post office or service center.
Emirates ID renewal online
A new service in the UAE allows individuals to remotely renew their Emirates ID card and passport, even if they are outside the country. However, applicants must personally initiate the transaction using the ICP's dedicated smart application to verify ownership.
Additionally, the authority has established nine specific criteria for personal photo submissions, regardless of the applicant's age.
Wear the official attire of the United Arab Emirates.
Head coverings are allowed in accordance with customs and traditions.
Use a white background.
Provide a high-quality and recent colored photo taken within the last six months (35-40 mm).
Ensure the head is positioned straight and parallel to the camera lens.
Maintain a neutral facial expression.
Keep both eyes open and face the camera without colored contact lenses.
Ensure that glasses do not obstruct the eyes or cause reflections.
The image resolution should be at least 600 dots per inch and free from ink marks or wrinkles.
To avoid delays, please double-check the accuracy of the entered information and verify phone numbers, email addresses, and preferred delivery methods before proceeding with payment.
Emirates ID renewal fees
The cost of renewing the Emirates ID varies based on factors such as the current validity of the ID and the specific center where the renewal process is conducted. The total fee for Emirates ID renewal at a typing center can vary and is outlined as follows.
Expats: AED 170 (1-year validity), AED 270 (2-year validity), AED 370 (3-year validity)
UAE citizens: AED 170 (5-year validity), AED 270 (10 years validity)
GCC nationals: AED 170 (5-year validity)
Emirates ID renewal processing time
The processing time for an Emirates ID can range from 24 hours to five days, depending on the selected method. Expatriates who require a quicker turnaround time of 24 hours can choose the urgent service, which incurs an additional fee.
[Total:

121

Average:

4.5

]