This article is reviewed regularly by Wego's editorial team to ensure that the content is up to date & accurate. 
Updated July 2023
Whether you're a traveller seeking the picturesque landscapes, rich culture, and historical charm of this captivating European nation or an individual considering a long-term stay. Portugal's e-visa offers a convenient and streamlined process for obtaining the necessary travel authorization.
Read on as Wego delves into everything you need to know while applying for a Portugal e-visa in 2023.
Portugal e-visa 2023
The Portugal e-visa platform is a recent addition to the Ministry of Foreign Affairs New Consular Management Model. It represents a step forward in the ongoing drive to fully digitize the visa application process.
The platform introduces several innovative features, including a reserved area accessible through a single login, where applicants can conveniently view their submitted forms. Upon registration, users can enjoy the benefits of a single registration, password change, and easy editing of personal data.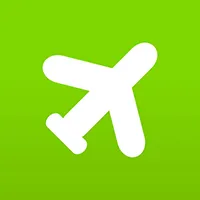 Book cheap flights to Portugal
Portugal e-visa requirements
Please note that you may require different supporting documents depending on your visa type. The following are some of the general documents required to apply for a Portugal e-visa:
your passport
passport-size pictures
travel health insurance
your travel itinerary
proof of financial support
letter of Invitation from sponsors (if needed)
proof of accommodation in Portugal
Portugal e-visa application
With the new system, applicants gain enhanced visibility into their visa application process, allowing them to consult all their orders conveniently. The inclusion of a questionnaire in the visa application process helps to determine the specific type of visa that applicants require, streamlining the application procedure.
Moreover, the e-visa platform allows applicants to attach the necessary documents directly to their visa application, simplifying the submission process and ensuring all required materials are readily available.
To register yourself using the Portugal e-visa platform, you can follow the steps below:
register yourself with your e-mail.
receive the confirmation code from your e-mail to activate your account.
click on 'Apply for a visa' and fill out your personal information to determine which visa that you need.
fill out the application form with your personal information such as:

identification
travel documents (passports)
travel itinerary
references or sponsors detail in Portugal (if you have any)
other necessary supporting documents

click submit.
Portugal e-visa status tracking
After applying, you can receive a personal access code that allows online tracking of the process, which is split up into four stages: "registered application", "application under examination", "application granted or refused" and "visa issued".
Portugal e-visa fees
Fees for the Portugal e-visa are structured as follows:
general fee: The standard fee for most e-visa categories is EUR 80. This fee is applicable to short-term visas for purposes such as tourism, business, or family visits.
reduced rate: Some travellers may be eligible for a reduced rate of EUR 40. It is essential to check whether you qualify for this lower fee when you apply, as it can significantly decrease your travel expenses.
temporary stay visa: If you are planning a limited period of stay in Portugal, the fee for a temporary stay visa is EUR 75.
residency visa: For those seeking long-term residency in Portugal, the fee for a residency visa is EUR 90.
[Total:

120

Average:

4.6

]