This article has been reviewed by Wego's editorial team to ensure that the content is up to date & accurate.
Updated June 2023
A Portugal visa is an official document issued by the government of Portugal that allows foreign travelers to enter and reside in the country for a specified duration. Embarking on a journey to Portugal requires careful planning, including an understanding of the expenses associated with obtaining a visa.
In this article, we have gathered the costs involved in acquiring a Portugal visa. Please continue reading to learn more.
Portugal visa price 2023
Understanding the cost of a Portugal visa is crucial for individuals visiting or residing in Portugal. The visa cost encompasses various fees associated with different types and durations of visas. By being aware of the Portugal visa cost, travelers can effectively plan their expenses and ensure they meet all the requirements.
Portugal offers a range of visa options tailored to different purposes and lengths of stay, each with its own associated costs depending on the type, duration, and specific requirements.
Please note that the fees displayed below are subject to change, and it's essential to verify the current fees at the time of your application.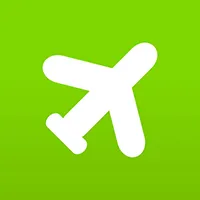 Book cheap flights to Portugal
Short-stay tourist visa or Schengen visa
If you are a citizen of a country that does not qualify for visa-free travel to Portugal, you must apply for a tourist Schengen visa. The Schengen visa is designed for short stays and allows individuals to travel to any of the 27 member countries within the Schengen Area for tourism or business purposes, with a maximum duration of 90 days per visit. Portugal is among the countries in this area.
The fees for a short-stay tourist visa or Schengen visa for Portugal are:
EUR 80 is the fee for adults and children over 12
EUR 40 is the fee for children between 6 and 12
Free of charge for children under 6
EUR 35 for citizens of Azerbaijan and Russia (adults and children over 12)
Please note that the following categories of applicants are exempt from paying a visa fee for the Portugal tourist visa:
children under 6 years
students and teachers with travel study purposes
researchers to do scientific investigation in the EU
representatives of non-profit-making organizations below 25 years of age, participating in seminars, conferences, sports, cultural or educational events organized by non-profit organizations.
Portugal student visa
The requirements for obtaining a student visa in Portugal may differ based on the student's nationality and the duration of their intended course. If you plan to study in Portugal for more than three months, it is highly probable that you will need to apply for a student visa. Keep in mind that certain expenses are associated with the visa application process, including a visa fee payable at the Embassy and a residence permit fee required by the SEF (Portuguese Immigration and Borders Service).
embassy visa application fee: The fee for submitting your visa application at the Embassy is EUR 90
SEF residence permit application fee: To apply for a residence permit at the SEF, there is a fee of EUR 83
SEF residence permit issuance fee: Once approved, there is an additional fee of EUR 72 to receive the actual residence permit from the SEF
Portugal work visa
When applying for a Portugal work visa, it is crucial to consider multiple fees associated with different aspects of the application process. In addition to the visa application fees, there may be additional costs such as document copies, travel expenses, mailing or courier services, among others. Here are the fees related to a Portugal work visa:
temporary visa fee: EUR 90 for the temporary visa required for entry to Portugal
SEF residence permit application fee: EUR 83 for the application of the residence permit at SEF
SEF residence permit issuance fee: EUR 72 for the issuance of the residence permit by SEF
Portugal job seeker visa
The Portugal job seeker visa offers individuals the opportunity to enter and stay in Portugal for up to 4 months or 120 days with the specific purpose of seeking employment opportunities. During this duration, visa holders are permitted to engage in subordinated work activities until the visa expires or until they obtain a residence permit.
As of now, the exact price for a Portugal job seeker visa has not been confirmed. However, according to the Ministry of Foreign Affairs, the fees for processing national visa applications generally range between EUR 75 to 90. It is essential to verify the current fees at the time of your application to ensure accurate and up-to-date information.
Portugal digital nomad visa
The Portugal digital nomad visa is an exclusive program tailored for individuals who embrace the digital nomad lifestyle and seek to live and work in Portugal. Digital nomads possess the ability to work remotely from any location worldwide, and the Portugal digital nomad visa offers them the opportunity to reside and work in Portugal for a specific duration. Here are the fee details for the Portugal digital nomad visa:
EUR 180 for your initial visa application
EUR 320 for your initial residence permit once in Portugal
Portugal Golden Visa
The Portugal Golden Visa program offers a residence visa to non-EU nationals who make a significant investment in Portugal, such as purchasing real estate, making a capital investment, or creating employment opportunities. This program provides a fast-track route to obtaining permanent residence and citizenship in an EU country, with the possibility of becoming eligible for Portuguese citizenship in as little as five years.
In addition to the primary investment, such as EUR 500,000 in real estate, there are specific government fees associated with the Portugal Golden Visa:
processing fee for each family member: EUR 533
Golden Visa issuance fee for each family member: EUR 5,325
residence permit renewal fee: EUR 2,663 for each family member on each renewal of the residence permit.
Additionally, depending on the investment you make, you will likely hire lawyers, consultants, or other professionals to assist you along the process; you also have to pay for their services and guidance. You should also take into account the translation, legalization (Apostille Stamp) or issuance of documents.
[Total:

132

Average:

4.5

]