This article has been reviewed by Wego's editorial team to ensure that the content is up to date & accurate.
Updated September 2023
The Philippines is an archipelago in Southeast Asia consisting of numerous islands. It is renowned for its stunning beaches, diverse cultural heritage, and welcoming people. The country provides fantastic opportunities for nature lovers, history enthusiasts, and adventure seekers alike. Individuals planning to visit the Philippines should carefully review the visa requirements based on their nationality and the purpose of their travel. Certain foreign nationals may not need a visa or can acquire one upon arrival, depending on their country of origin.
Continue reading to learn more about the specific visa fees applicable for your intended visit to the Philippines.
Philippines visa price 2023
The Philippines provides various categories of visas for individuals from other countries who desire to travel, be employed, pursue education, or reside within the country. The fees associated with each visa category may differ based on factors such as visa type, duration of validity, and number of entries acknowledged. Nonetheless, it should be noted that these costs are subject to change depending on the specific embassy where one submits their application.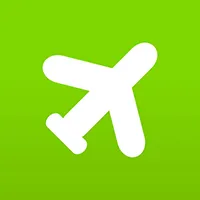 Book cheap flights to Philippines
Temporary visitor visa 9(A)
A Temporary Visitor Visa is a visa for non-immigrants who wish to visit the Philippines temporarily. This visa is suitable for individuals who plan to stay in the country briefly, whether for tourism, business-related matters, medical treatment, or religious pilgrimages.
For nationals of visa-free countries:
Single Entry (Regular): USD 30 (AED 110.19)
Single Entry (Expedite): USD 40 (AED 146.92)
Multiple Entry (6 months validity): USD 60 (AED 220.38)

Multiple Entry (1-year validity): USD 90 (AED 330.57)
For nationals of non-visa-free countries:
Single Entry (3 months validity): USD 40 (AED 146.92)
Multiple Entry (6 months validity): USD 80 (AED 293.84)

Multiple Entry (1-year validity): USD 120 (AED 440.76)
For Chinese nationals:
Single Entry (3 months validity): USD 25 (AED 91.83)
Multiple Entry (3 months validity): USD 50 (AED 183.65)
Multiple Entry (6 months validity): USD 100 (AED 367.30)
If you are visiting the Philippines exclusively for tourism, check out our dedicated article below to know more:
Seaman visa 9(C)
Foreign individuals working as seafarers and intending to board a ship in the Philippines can acquire a Seaman visa. This particular visa falls under the category of non-immigrant visas. The cost varies depending on how many crew members apply for the visa.
Individual: USD 20 (AED 73.46)
Up to 40 crew members: USD 100 (AED 367.30)
From 41 to 100 crew members: USD 150 (AED 550.95)
From 101 to 200 crew members: USD 200 (AED 734.60)
Over 200 crew members: USD 250 (AED 918.25)
Transit visa 9(B)
Those passing in transit to a destination outside the Philippines can apply for a Transit Visa. This visa permits the traveler to enter and stay in the country for up to 72 hours, equivalent to three days. The cost of obtaining a Transit Visa 9(B) can range from USD 20 (AED 73.46) to USD 40 (AED 146.92).
Treaty Trader/Investor Visa 9(D)
A treaty trader refers to a non-Filipino individual from the United States of America, Japan, or Germany coming into the Philippines exclusively to engage in business activities based on their country's current commerce and navigation agreement with the Philippines. The cost associated with obtaining this particular visa amounts to USD 400 (AED 1469.20).
Student Visa 9(F)
Suppose you're planning to study in the Philippines. In that case, you need a student visa. However, to get one, you need to be at least 18 years of age at the time of enrollment, have sufficient means for education and support, and seek to enter the Philippines temporarily solely to take up a course of study higher than high school at a university, academy, college or school in the Philippines accredited by the Bureau of Immigration (BI). While the cost of getting one is USD 250 (AED 918.25).
Pre-Arranged Employment Visa 9(G)
Foreigners looking for employment opportunities in the Philippines through a registered company can apply for a Pre-Arranged Employment Visa. This visa enables holders to enter and exit the country multiple times while working, provided they have a valid Alien Employment Permit (AEP) issued by the Department of Labor and Employment (DOLE). The price for the Pre-Arranged Employment Visa is USD 400 (AED 1469.20).
Non-Quota Immigrant Visas (13A-13G)
The 13(G) visa is a type of immigrant visa granted to individuals born in the Philippines and later became citizens of another country. They are returning to the Philippines with the intent of establishing permanent residency. Conversely, foreign spouses or unmarried minors (aged below 21 during visa application) of Filipino citizens fall under the 13(A) classification. Both categories entail a fee amounting to USD 150 (AED 550.95).
[Total:

167

Average:

4.7

]