This article has been reviewed and fact-checked by Wego's editorial team.
Canadian Ambassador to Saudi Arabia, Jean-Philippe Linteau, announced the revival of direct flights between Jeddah and Toronto after a five-year hiatus, as reported by Wego. This marks the end of a five-year hiatus, with operations set to commence from 2 December 2023.
Saudi Arabian Airlines (SAUDIA) will initially operate three weekly flights, which will be reduced to two from 12 January 2024. This move is expected to bolster both business and leisure travel, thereby strengthening ties between the two nations.
The new service will see three weekly flights on the Jeddah-Toronto route, with an estimated travel time of approximately 13.5 hours. The flight schedules are as follows:
Jeddah to Toronto:

Flight SV 061
Departure from Jeddah (JED) at 09:25
Arrival in Toronto (YYZ) at 15:25
Operating days: Every Tuesday, Thursday, and Saturday

Toronto to Jeddah:

Flight SV 062
Departure from Toronto (YYZ) at 18:15
Arrival in Jeddah (JED) at 13:45+1
Operating days: Every Tuesday, Thursday, and Saturday
Please note that as of January 12, 2024, the service will be reduced to two flights per week, operating every Tuesday and Saturday.
Facilitated by Boeing 787-9 Dreamliner aircraft, the flights will offer a total capacity of 298 seats across two classes, with 24 seats in Business Class and 274 seats in Economy. The airline is also offering promotional fares starting from $1,395 for a roundtrip ticket, making travel between Jeddah and Toronto more accessible.
Additionally, for the month of December, SAUDIA is set to offer a total of 11,830 seats weekly between Saudi Arabia and North America. The expanded schedule includes flights from Jeddah to several destinations, such as four weekly flights to Washington-Dulles and Toronto along with three weekly flights to New York (JFK) and Los Angeles. Riyadh will also contribute to North American connectivity with flights to New York (JFK) and Washington-Dulles.
The Jeddah-Toronto route is a key addition to SAUDIA's North American offerings, providing more choices and flexibility for travelers seeking seamless connections between the Middle East and Canada. The resumption of these direct flights is anticipated to contribute significantly to the economic and cultural exchange between Saudi Arabia and Canada.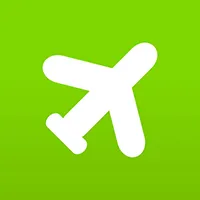 Book Saudia Flights on Wego