This article is reviewed regularly by Wego's editorial team to ensure that the content is up to date & accurate. 
Updated August 2023
Since a trip to Europe is definitely a must on everyone's travel agenda, you'll probably require a short-stay visa that permits its holder to travel within the Schengen Area in order to attain your dream.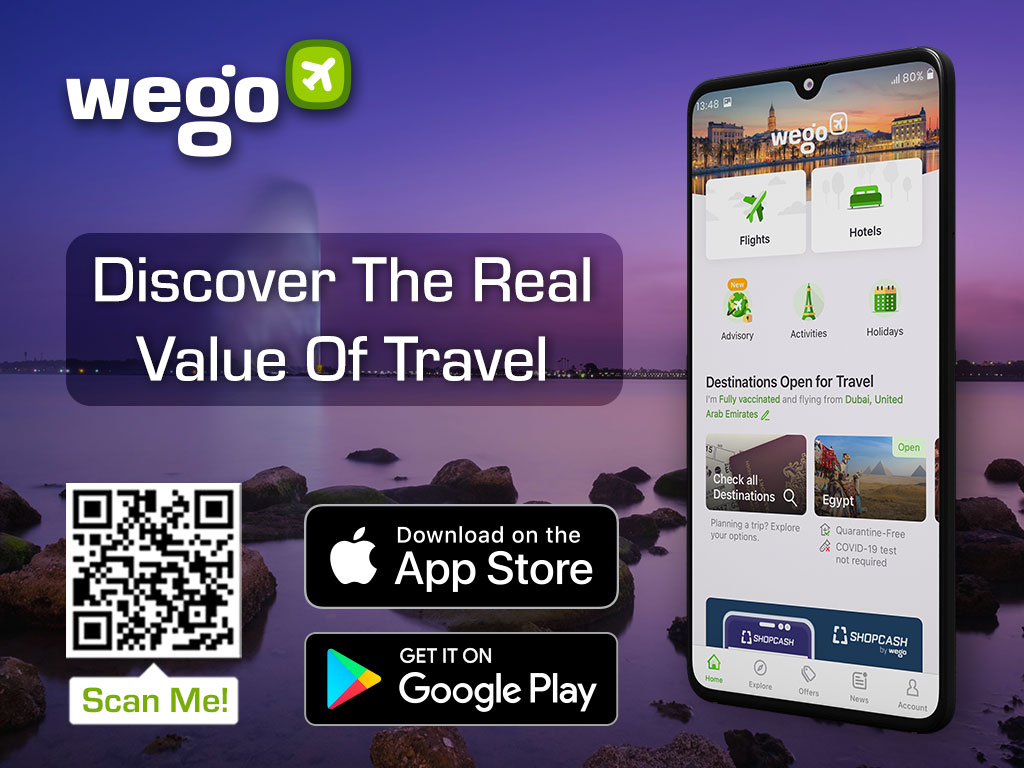 If you are looking to travel to the Schengen Area from the Kingdom of Saudi Arabia, here is everything you need to know about the Schengen visa; the documents required, the detailed procedure and guidelines, and how and where to apply in your country.
What is a Schengen visa?
The Schengen Area is a passport-free zone in Europe, which means that there are no requirements for a passport and any border-control activities in this zone. It is the largest free travel zone in the world.
A Schengen Visa is a short-stay visa that allows a person to travel to any member of the Schengen Area per stay for up to 90 days for tourism or business purposes. The Schengen visa is the most common visa for Europe. It enables its holder to enter, freely travel within, and leave the Schengen zone from any of the Schengen member countries. There are no border controls within the Schengen Zone. Currently, the Schengen Area consists of 27 member countries. 
The 27 Schengen countries are:
Austria
Belgium
Czech Republic
Croatia
Denmark
Estonia
Finland
France
Germany
Greece
Hungary
Iceland
Italy
Latvia
Liechtenstein
Lithuania
Luxembourg
Malta
Netherlands
Norway
Poland
Portugal
Slovakia
Slovenia
Spain
Sweden
Switzerland
Schengen visa waiver for Saudi Arabia
As of now, there is still no further decision regarding the visa-free entry for Saudi residents from the European Union. However, there are several categories of residents that are not required to obtain Schengen Visa to visit the European countries, which include:
people with nationals of Schengen countries that reside in Saudia Arabia
people with nationals of countries that have established visa-free regimes with the EU that reside in Saudi Arabia
Saudi citizens who hold dual citizenship

those who have Saudi citizenship and citizenship from one of the Schengen member countries can use their European passport
those who have Saudi citizenship and citizenship of the countries with a visa-free regime with the Schengen Zone can use their Schengen-visa-exempt-country passport
Digital Schengen Visa
The European Parliament revealed that they have approved a new strategy to digitize the physical Schengen visa application and sticker process. This means that travelers from outside the Schengen zone, including Indian passport holders, can say goodbye to long lines and complicated paperwork, as they will soon be able to apply for and receive their digital Schengen visa online.
This platform enables visa seekers to input all necessary information, upload digital copies of their travel and supporting documents, and complete the payment process for their visa fees. Additionally, they will receive notifications regarding the status of their visa application.
Check out our article to learn all about the Digital Schengen Visa for more details:
Schengen visa in Saudi Arabia application
Saudi Arabian nationals and third-country nationals who are legal residents in the Kingdom can apply for a Schengen visa from Saudi Arabia.
Applicants will need to apply at least 15 working days before the planned departure date. However, they are encouraged to apply as early as possible, especially if they plan to travel during the summer holidays or around Eid-al-Fitr and Eid-al-Adha.
What are the required documents?
Generally, the basic list of documents to be submitted for a Schengen visa is as follows:
visa application form: Download the form and fill out all necessary information. You can also fill out the Schengen visa application form electronically and then print a hard copy.
passport-sized photographs: Two recently taken passport-size photos with a light background. Check for the visa photo requirements before you take your photo.
valid passport: The passport must be no older than 10 years and have a validity of at least 3 months after your planned date of leaving Europe. It must also have two blank pages.
Saudi Arabian residence permit: Proof of residence in Saudi Arabia might be necessary, so we recommend you carry photocopies of either a national ID card or a residence permit.
flight itinerary reservation: Provide proof of itinerary from Saudi Arabia to Europe and back, including dates and flight numbers specifying entry and exit from the specified state/states.
proof of accommodation: A document that shows where you will be accommodated throughout your stay in Schengen. This could be a hotel booking, a rent agreement, or a letter of invitation by a host at whose house you will be staying.
proof of sufficient funds: There are several ways to provide proof of sufficient financial means, such as a bank statement indicating your financial movements for at least 3 last months, a credit card, traveler's cheques, and supporting documents to prove a sponsor's readiness to cover your expenses, documentation for private accommodation, etc. Check for eligible ways to prove sufficient financial means.
proof of paid visa fee: You must also include the receipt proving you have paid the required visa fee; otherwise, your application will not be processed.
cover letter: You may also be required to submit a cover letter for your Schengen visa application in Saudi Arabia. The cover letter must contain information about why you are applying for a visa, what you plan to do during your stay, how long you will stay in the Schengen Area, etc.
copies of previous Schengen visas (if applicable): If you obtained a Schengen visa before applying for a new visa, you must submit copies of those previous permits.
travel insurance: Any traveler can book travel insurance online through any travel insurance company in Saudi Arabia that meets the following requirements: Medical coverage of at least EUR 30,000. Medical evacuation/repatriation must be covered.
Additionally, travelers who are under 18 years of age must provide the following:
letter of consent from both parents/legal guardians.
passport copies of both parents/legal guardians.
copy of the birth certificate:

if adopted, proof of adoption is required.
if parents are divorced, proof of divorce is needed.
if one or both parents are deceased, a death certificate proof of death is needed.
The list of documents to be submitted as part of your Schengen visa application is determined by the specific Embassy or Consulate of the country you are applying to as a Saudi Arabian resident. We recommend that you check these details specific to your embassy or consulate, depending on the place of application. Read further to know more about where you need to apply.
Book cheap flights to Europe now
How do I apply for a Schengen visa?
Find out the type of visa you need
There are several different types of Schengen visas available, like tourist visa, business visa, work visa, cultural exchange visa etc. You must determine the type of visa you need.
Note that you will need to provide special documents for certain types of visas.
Determine Where to Apply for Your Visa
Once you know which visa you need to apply for, you need to locate the official office issuing Schengen visas for the country you want to go to. This could be an embassy, consulate, or visa application center.
Some visa centers may represent other Schengen countries if those do not have representative bodies in Saudi Arabia. So, one visa center can serve as an application spot for several Schengen countries.
Schedule an appointment
After locating an embassy, consulate or visa center, reach out to them to schedule an appointment. This can be done online or in person. If this is your first Schengen visa application, you must have your fingerprints and other biometrics recorded and registered. Most embassies or consulates do allow you to schedule an appointment online.
Fill out the application
You can consult the specific embassy on how to access the application. Some countries, including France, Germany, and the Netherlands, require you to fill out your application online, which you will have to print and bring for your appointment.
Other countries share a uniform Schengen visa application form in Arabic and English which you can access here.
Complete the Schengen visa fee and prepare the documents
You can make the payment while attending your appointment at the embassy or consulate. Those who are able to submit their application online can also pay the visa fees online, depending on the requirements. Make sure to get your documents ready, as the next step will be to attend your appointment where you need to submit them.
Attend your appointment
On the day of your appointment, you must submit your application and the required documents. As mentioned above, first-time applicants will be required to register their biometrics.
In some cases, an interview can also be required. Depending on the country, it could be held at an embassy or a visa center. The interview is short and is centered around understanding your intention to visit that Schengen country.
Wait for a decision
Once you have submitted your Schengen visa application, you simply need to wait until the decision has been made. It's been reported that the process may take up to 60 days to complete. If your application gets accepted, you can retrieve your passport from the institution where you applied for your visa. Your passport will have the visa stamped on it, along with its validity date.
Applicants will need to apply at least 15 working days before the planned departure date. However, they are encouraged to apply as early as possible, especially if they plan to travel during the summer holidays. If your application is rejected, you have the right to appeal the decision. Find out how you can do so by visiting this Schengen visa webpage.
Schengen visa in Saudi Arabia fee
The standard cost of an adult Schengen visa is EUR 80. However, children between the ages of 6 to 12 may only be charged EUR 40. Children under the age of six will not be charged.
Schengen visa in Saudi Arabia validity
The validity of the Schengen visa is 90 days within a 180-day period. Furthermore, the Schengen visa is categorized into the following:
single-entry. Allows for a single entry to the Schengen area. Upon departure, you will not be able to use your single-entry Schengen visa to return
double-entry. You are allowed to enter the Schengen Area twice. Meaning that within the allowed period, you can enter the Schengen area, leave and reenter
multiple-entry. You will be granted the right to enter any Schengen state as many times as you wish within a six-month period.
Schengen visa insurance for Saudi Arabia
All the applicants for the Schengen visa should obtain an adequate and valid travel medical insurance. Below are the criteria for medical insurance:
cover any expenses that might arise in connection with repatriation for medical reasons, urgent medical attention and/or emergency hospital treatment or death
have a minimum coverage of €30,000 (thirty thousand Euros)
be valid throughout the territory of the Schengen Member States
cover the entire period of the person's stay on the territory of the Member States
For the complete list of insurance companies in Saudi Arabia that offer adequate travel medical insurance, you can check the official travel medical insurance policy from the European Union delegation to Saudi Arabia.
Where to apply for a Schengen visa in Saudi Arabia?
The following Embassies and Consulates for each Schengen country in Saudi Arabia allow travelers to lodge an application for their Schengen visa.
Please pay attention to these rules since it is crucial to file your application at the right place. Lodging your application at the wrong authority will result in the rejection of your Schengen visa application.
Schengen Visa for Austria
Austrian Embassy, Riyadh
Diplomatic Quarter Riyadh P.O.Box 94373, Riyadh 11693
Tel: (+966/11) 480 12 17
Email: [email protected]
Austrian Honorary Consulate. Jeddah
c/o Nesma Holding, Alquds Street, 3rd Building East of Intercontinental Hotel
Bezirk Al-Hamra, Jeddah 21 462
Tel: (+966) (12) 669 3322
Email: [email protected]
Schengen Visa for Belgium
Belgian Embassy, Riyadh
Diplomatic quarter Main Road 2 Lot n° A2 11693 Riyadh. P.O. Box 94396 – Diplomatic Quarter
Tel: +966 11 488 21 91
Email: [email protected], for administrative questions.
[email protected], for visa, legalization, certification and other consular questions.
Belgian Honorary Consulate, Jeddah
P.O. Box 5338, Jeddah 21422
Tel: +966 12 627 8629
Email: [email protected]
[email protected]
Schengen Visa for Czech Republic
Czech Republic Embassy, Riyadh
Al Nuzha District, Saad Bin Gharir Street, Riyadh 11693
Tel: +966 11 4503617 or 4503618
email: [email protected]
Honorary Consulate of the Czech Republic, Jeddah
18 Hussain Shobokshi Street Al Hamra Dist. P.O.Box: 16286 Jeddah 21464
Tel: 00966 12 6684568
Email: [email protected] | [email protected]
Schengen Visa for Denmark
Embassy of Denmark,Riyadh
Diplomatic Quarter Main Road One P.O.Box 94398 Riyadh 12512
Fax: + 966 11 488 1366
E-mail: [email protected]
Honorary Consulate General of Denmark, Jeddah
AL-Hokair Group – Regional Office, Sary Street, Rowdha District P.O. Box 40123, Jeddah 21499
Tel: +966 12 669 6644
Email: [email protected]
Schengen Visa for Estonia
Estonia is represented in issuing visas to Estonia by Austria.
Schengen Visa for Finland
Embassy of Finland, Riyadh
Diplomatic Quarter P.O: Box 94363 RIYADH 11693
Tel: +966 114 882 114
Email: [email protected]
Honorary Consulate of Finland, Jeddah
6th floor, Wessal Building 7575 Al Madinah Road, P.O. Box 209 21411 JEDDAH
Tel: +966 126 438 235
Schengen Visa for France
Embassy of France, Riyadh
Diplomatic Quarter, PO BOX 94367 – RIYADH 11693
Tel: 011 434 4100
Email: [email protected]
[email protected]
Consulate General of France, Jeddah
6868 Al Aman, Al Hamra District, Jeddah 23324 – 4275 BP 145
Tél : +966 (0) 12 610 8900
Fax : +966 (0) 12 610 8910
Schengen Visa for Germany
German Embassy, Riyadh
Diplomatic Quarter, P.O. Box 94001, Riyadh 11693
Tel: +966 112 77 69 00
Email: [email protected]
Consulate General of the Federal Republic of Germany, Jeddah
Building No. 60, Marwan bin Abdulrahman Street (152),
off Ali Al-Shaibi-Street, Al Muhammadeyyah District 5, Jeddah
Tel: 00966 12 699 6436
Fax: 00966 12 699 6389
Schengen Visa for Greece
Embassy of Greece, Riyadh
Address P.O. Box 94375, Riyadh 11693
Email: [email protected]
Tel: +96611 4801974-5, 4807626
Greek Consulate General, Jeddah
26 Nour El Hayat, Plot 187, Al Andalus District, P.O Box 5108, Jeddah 21422 ΚSA
Tel. : (0096612) 6674064, 6674088
Fax : (0096612) 6656228
Emergency Tel: 00966544821840
Email: [email protected]

Schengen Visa for Hungary
Embassy of Hungary in Riyadh
Al Waha District, Ahmed Al-Touncy Str. 23 11693, Riyadh P.O.Box. 94014
Tel: 11 454 6707
Email: [email protected]
Schengen Visa for Italy
Embassy of Italy, Riyadh
Diplomatic Quarter, Al Safarat, Riyadh 11693
Tel: +966114881212
Email: [email protected]
Consulate General of Italy, Jeddah
6535 Prince Faisal Bin Fahd, Ash Shati District Jeddah 23613 3004
Tel: (+966) (12) 642 1451
Email: [email protected]
[email protected]
Schengen Visa for Lithuania
Lithuanian Honorary Consulate, Jeddah
Bin Mahfouz Complex Jeddah, Building No.20 Ibrahim Adham Street
From Alhamra St., Alhamra District, Jeddah
Tel: (+966) 12 665 5525 / (+966) 12 665 5518
Email: [email protected]
Schengen Visa for Malta
Embassy of Malta, Riyadh
7733 Abbas Al Rasheedi Street Suleimaniya
P.O. Box 94361 Riyadh 11693
Tel: (+966) 11 463 2345
(+966) 11 461 5315
Email: [email protected]
Maltese Honorary Consulate in Jeddah
2621 Prince Faisal Bin Fahad Street, Al Shatee District
Jeddah 23514 – 7996
Tel: (+966) (12) 699 1599
Schengen Visa for The Netherlands
Embassy of the Netherlands, Riyadh
Abdullah Hizaf Asehmi Street, Diplomatic Quarter P.O. Box 94307
Riyadh 11693
Tel: (+966) 11 442 2300
Email: [email protected]
Dutch Honorary Consulate, Jeddah
Alsiraj United Holding, Prince Saud Alfaisal Street
AL-Rawda Dist. Alzayd Business Center P.O Box 9033
Jeddah 21413
Email: [email protected]
Schengen Visa for Norway
Embassy of Norway, Riyadh
Diplomatic Quarter P.O. Box 94380 Riyadh 11693
Tel: (+966) 11 488 1904
Email: [email protected]
Royal Norwegian Consulate General, Jeddah
P.O. Box 4100, Jeddah 21491
+966 12) 668 5656 / (+966 12) 6688464
Email: [email protected]
Schengen Visa for Poland
Embassy of Poland, Riyadh
Umar bin Dhafr Street, Villa 20, Al Wourood Area
P.O. Box 94016, Riyadh 11693
Tel: (+966) (11) 454 92 74
Email: [email protected]
Polish Honorary Consulate, Jeddah
Safa-Marwa Building, Marwa Wing, Ground Floor
Khalid Bin Walid Street, P.O. Box 439, Jeddah 21411
Tel: (+966) (12) 649 3762 / (+966) (12) 648 0033
Email: [email protected]
Schengen Visa for Portugal
Embassy of Portugal, Riyadh
Prince Faisal Bin Sa`ad Bin Abdulrahman Street
Al Oruba Street, Alworood area Building nr. 56
Riyadh 11 693
Tel:(+966) 11 48 269 64 / (+966) 11 48 221 47
Email: [email protected]
Schengen Visa for Slovakia
Slovakian Honorary Consulate, Jeddah
Makkah Road Kilo, Madain Al Fadah District, Jeddah
Tel: (+966) 12 688 9988
Email: [email protected]
Slovenian Honorary Consulate, Jeddah
P.O. Box: 110170 21361 Jeddah
Tel: (+966) 2 698 3008
Email: [email protected]
Schengen Visa for Spain
Embassy of Spain, Riyadh
Diplomatic Quarter P.O. Box 94347, Riyadh 11693
Tel: (+966) 11 488 06 06
Email: [email protected]
Schengen Visa for Sweden
Embassy of Sweden, Riyadh
Tayma Street, Lenah Residential Area, Diplomatic Quarter
P.O. Box 94382, Riyadh 11693
Tel: (+966) (11) 880 67 00
Email: [email protected]
Swedish Honorary Consulate, Jeddah
Cross section of Rawdah Street with Prince Sultaan
Al-Sulaima Business Center, 8th floor P.O. Box 127383
Jeddah 21352
Tel: (+966) (12) 606 9005, extension 219
Email: [email protected]
Schengen Visa for Switzerland
Embassy of Switzerland, Riyadh
Diplomatic Quarter, P.O. Box 94311 Riyadh 11693
Tel: (+966) 11 488 1291
Email: [email protected]
Swiss Consulate, Jeddah
Juffali Building, 3rd floor Madinah Road, Kilo # 6
P.O. Box 55015, Jeddah 21534
Tel: +966) 12 667 2222 ext. 1934
Email: [email protected] / [email protected]
[Total: 204 Average: 4.8]