This article is reviewed regularly by Wego's editorial team to ensure that the content is up to date & accurate.
Reviewed August 2023
Working in Switzerland is a dream for many, and for more than one reason. Consistently ranked as one of the safest and most stable countries worldwide, expats quickly find ease and comfort in working here. 
Settling in Switzerland for work is tempting, but you must first procure a Switzerland Work Visa. Here is everything you need to know about getting a Switzerland Work Visa: the requirements, the documents you'll need, and the complete application procedure. 
Switzerland Work Visa 
Switzerland has a dual system for allowing foreigners to work while in the country. The first concerns citizens from the European Union and/or the European Free Trade Association (EFTA). The next category is open to workers from all other countries – third states, as they are referred to who are admitted in limited numbers. 
For non-EU/EFTA nationals 
Nationals from neither EU/EFTA member states nor Switzerland must hold a work permit. Regulations on how to get one are considerably tighter than for most Europeans and are often directly tied to employment. Getting a job offer is just one step of many towards getting a permit.
Who can work in Switzerland?
Only qualified non-EU/EFTA nationals, for example, managers, specialists or university graduates with several years of professional experience, may work in Switzerland.
Non-EU/EFTA nationals require a work permit, even for short-term employment. A work visa may also be issued for self-employment. Spouses of Swiss nationals or persons with a settlement permit do not require a work permit.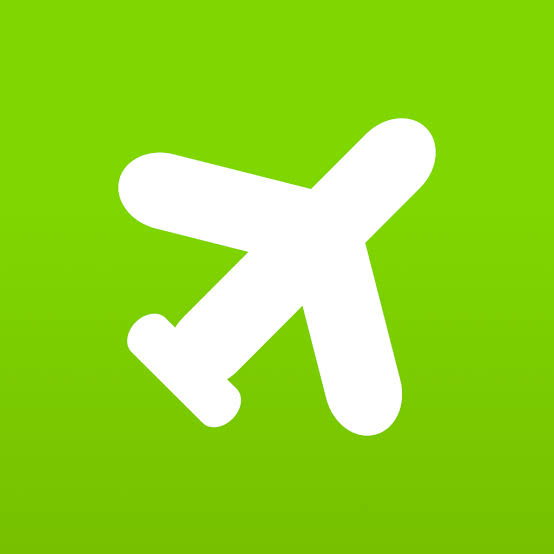 Book cheap flights to Switzerland
Requirements
The documents required for a Switzerland work visa include:
Application form – Most embassies make the forms available on their own websites. Some allow online applications.

Copy of passport – Important for the correct documentation of personal data

Confirmation that the job vacancy is advertised by the regional employment office (RAV) and within the EURES system (notify your RAV advisor)

Copies of job advertisement published in professional journals, national weekly or daily newspapers in Switzerland, specialist online portals and social media (such as LinkedIn)

Information on other job search efforts in Switzerland and the EU/EFTA area (as customary in the respective sector)

Confirmation from an appointed employment agent

Information on applications received and reasons that they cannot be considered (RAV offices can provide the relevant questionnaires, for example)

Curriculum vitae in tabular form

Proof of qualifications such as education certificates and references

Copies of documents in the original language, as well as certified translations if the documents are not in one of Switzerland's official languages or English

Reasons the vacancy must be filled.

Job description or duties of the position to be filled, and information on the company

Contract of employment (must be signed at least by the employer; this is considered binding by the authorities), or employee transfer confirmation from the foreign employer, stating salary, expat allowances and expenses arrangements
Additional documents for project work include:
Evidence of the order (contract for work or confirmation of the order)

Project description

Implementation plan

Other documents for contract staff: authorisation to appoint contract staff; staff and project contracts
Additional documents for business start-ups include:
Deed of foundation; entry in the commercial register.

Three-year business plan showing intended organisation, staff development and financing (budgeting/expenses/income), as well as information on the industry-related market, market and competition analysis
However, please remember that the required documents may change depending on the country. 
How to apply for a Switzerland Work Visa?
The process of working in Switzerland briefly consists of the following:
Finding a job. 

Apply for a Switzerland Work Visa in your country.

Your employer applies for your residence permit in Switzerland.
After finding a job in Switzerland, the Switzerland Work Visa application process is as follows:
The employer must submit the application documents to the 

cantonal employment or immigration authority. 

Employees requiring a visa must also apply for the Swiss representation abroad that is responsible for their place of residence. 

The competent cantonal authority (employment or immigration office) screens applications based on the Foreign Nationals and Integration Act and takes a preliminary decision. 

Applications approved by the canton must be submitted to State Secretariat for Migration (SEM) for final approval.

SEM reviews applications according to admission criteria that apply to the whole of Switzerland. 

The applicant and employee, as well as the cantonal authorities, will receive the official decision from SEM, which is subject to a fee payable by the employer. This official decision does not permit the employee to enter Switzerland yet.

The cantonal immigration authority will then issue the electronic visa authorisation to the Swiss representative abroad for those who require a visa, based on SEM's approval. 

The visa can then be collected from the representation.
A work permit alone does not necessarily entitle you to enter Switzerland. Depending on your nationality, you may also require a visa. To find out if this applies to you and how to obtain a visa, see the visa page for foreigners.
On arrival in Switzerland, you must register with the communal authorities where you live within 14 days. You cannot start work before then.
For citizens of EU/EFTA member states
Thanks to freedom of movement, citizens of EU/EFTA member states can easily enter, live, and work in Switzerland.
Short-term employment
You do not require a residence permit if you are employed in Switzerland for up to 3 months or 90 days per calendar year.
However, your employer must register your paid employment through the notification procedure for short-term work in Switzerland at least one day before employment is due to begin.
Employment longer than 3 months
You must apply for a residence permit from the Swiss commune you are living in before starting work. You will have to submit the following documents:
a valid identity card or passport

confirmation of employment from your employer or a certificate of employment (e.g. an employment contract).
The residence permit is valid throughout Switzerland and allows you to change your job or employer. Its period of validity depends on the length of your employment.
Self-employment 
You must register your arrival in Switzerland within 14 days and apply for a residence permit from the commune where you live. You will have to submit the following documents:
A valid identity card or passport

Documents proving that you are or will be self-employed and can support yourself and your family (e.g. your accounting records).
Switzerland work visa processing time
It's been reported that the Switzerland work visa processing time may take anywhere between 4 to 6 weeks to complete.
Switzerland work visa cost
The entry visa fee for a work permit in Switzerland is priced at USD 80 for adults. The fee for the visa is due at the time the application is submitted and is not refundable. If you withdraw the application or it is rejected, the fee will not be reimbursed.
[Total:

107

Average:

4.5

]