This article is reviewed regularly by Wego's editorial team to ensure that the content is up to date & accurate.
Updated September 2023 
Following the severity of COVID-19 cases being reduced over the year, the precautionary measures in Thailand have now been eased. With the Covid-19 precautionary measures being eased, understandably, many travellers are looking to reacquaint themselves with Thailand's extraordinary beauty and cultural uniqueness.
If you're an Indian citizen looking to travel to Thailand, here is a definitive breakdown of the Thailand visa for Indian citizens.
Do Indian citizens need a visa for Thailand?
Yes. Indian citizens visiting Thailand will need a visa for entry.
Although there are various types of visas, depending on the purpose of the visit, if an Indian citizen is visiting solely for tourism purposes, they can get a Thailand Visa on Arrival or a Tourist Visa. However, if they are visiting for more than two weeks, citizens will be required to apply for a Thailand visa prior to their departure to Thailand.
Thailand visa latest news for Indians
In recent news, Thailand is considering easing visa rules to encourage tourism, including Indian travelers. Prime Minister Srettha Thavisin aims to expedite immigration processes and enhance flight capacity by 20% through discussions with Thailand Pcl and leading airlines. The government targets a boost in foreign tourist revenue to 3.3 trillion baht, focusing on the travel sector as a short-term economic stimulus.
จากการได้พูดคุยแลกเปลี่ยนกับบริษัท ท่าอากาศยานไทย จำกัด (AOT) และสายการบิน ในส่วนของ AOT ก็ได้พูดคุยเรื่องแนวทางการลดคอขวดในฝั่งที่ประเทศไทยเราทำได้ เช่น ความสามารถในการรองรับผู้โดยสาร (Capacity) ของอาคารสนามบิน (Terminal), การตรวจคนเข้าเมือง, การรองรับเที่ยวบินของรันเวย์ (Runway… pic.twitter.com/Fzxd3W3Y9D

— Srettha Thavisin (@Thavisin) August 28, 2023
The cost of a 15-day visa on arrival, currently at 2,000 baht ($57) for Indians, has drawn attention. PM Srettha plans to extend stay limits for international visitors, including Indians, with proposed caps of 15 or 30 days. Thaneth Tantipiriyakij, president of the Phuket Tourism Association, supports scrapping the application fee instead of offering visa exemptions to Indian and Chinese visitors.
How to get a pre-arranged visa for Thailand from India?
The Thailand Tourist Visa is valid for 3 months under the single-entry scheme and 6 months under the multiple-entry scheme. The visitors can stay up to 60 days without needing an extension of stay with the Thailand Tourist visa.
Please note that the Immigration Bureau of Thailand has been stiffening the visa extension rules over concerns of foreign criminals illegally overstaying their visas, so do not count on your visa to be extended while making travel plans.
The Thailand Tourist Visa can be online applied by following the steps given below:
visit the official website of VFS Global.
identify your visa type from any of the four Embassy websites:
download the online visa application form from any of the Embassy websites. The online form will require the basic details and passport details of the applicant.
after filling up the visa form, you must book an appointment to have your fingerprints and photo taken at a Visa Application Centre. This is known as 'biometric information.'
after having booked your appointment, you will receive an appointment confirmation email along with the letter of appointment.
pay your visa application fee, print the complete form and bring it to the Visa Application Centre (together with the documents required for the Visa category chosen) for submission.
visit your specific Visa Application Centre and submit the completed visa form.
Please note that applicants who have not scheduled an appointment via the online system can attend one of the Visa Application Centres as walk-ins between 8 AM and 11 AM.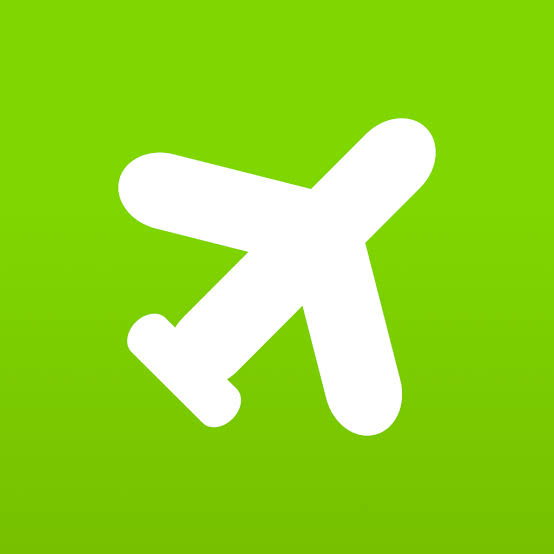 Book cheap flights to Thailand
Thailand visa requirements for Indians
passport or any other valid travel document with two blank pages and six months of validity.
two signed copies of the front and last page of the passport.
visa application form filled in and signed by the applicant.
two colour photographs of the applicant with the application 3×5 and 4×5 cm. The photographs should not be older than 3 months and should be taken with a white background.
non-refundable visa fees of INR 2,500 (USD 32.58) for a single entry, and INR 12,000 for multiple entry (USD 156.36).
evidence of residence in India (non-passport holder).
a photocopy of the return confirmed ticket.
itinerary during the applicant's stay in Thailand.
evidence of confirmed hotel/accommodation reservation in Thailand with address and contact number under the applicant's name.
applicant's bank statement of six months (must be original and attested by the bank) with a consistent balance of THB 20,000 (INR 44,946.56) per person or THB 40,000 (INR 89,885) per family. Please make sure to check the Embassy websites for the specific proof of funds required to be applicable for the Thailand Tourist Visa.
Some additional documents might be required to be submitted by the specific Embassies. Please check the Embassy websites for additional documents required to apply for the Tourist Visa.
Thailand visa cost for Indians
The cost for a single-entry Tourist visa in Thailand for Indian citizens is INR 2,500 (USD 32.58), and INR 12,000 (USD 156.36) for a multiple-entry Tourist visa. The visa fees are non-refundable.
Please note that some additional charges may be applicable on the visa, depending on the Embassy. Visit the relevant Embassy page for detailed information about visa and logistics fees.
Can Indians get a visa on arrival in Thailand?
Yes, Indian citizens can get a Visa on Arrival in Thailand, provided their period of stay in Thailand is 30 days. Starting 1 October 2022 until 31 March 2023, the period of stay for a Visa on Arrival in Thailand has been extended from 15 to 30 days.
The visitors must also meet some other additional requirements to be eligible for the Visa on Arrival (VOA) in Thailand.
Currently, 19 countries, including India, are eligible for the Thailand Visa on Arrival (VOC).
How to apply for a Thailand visa on arrival?
To apply for a Thai E-Visa on Arrival, Indian citizens must have a valid 'Indian' passport. The steps to be followed to apply for the Thailand visa on arrival are:
visit the VFS Global Visa on Arrival page, and click on "Apply Now"
register using your email ID.
fill out the Visa Application form.
answer the set of questions asked during the visa application process.
upload mandatory documents

cover page of passport and Passport information.
confirmed hotel booking or invitation letter along with house registration and Thai ID card of Thai nationals or passport copy for Non-Thai nationals who are inviting the applicant
confirmed return flight ticket
photograph size 4×6 cm in any light colour background

make an online payment
After your application is complete, you will receive a mail within 24 – 72 hours with the results of your visa application, depending on the service you choose
Thailand visa on arrival requirements
Indian citizens visiting Thailand will only be applicable for the Thailand Visa on Arrival if they meet the following requirements:
the visit is strictly for tourism purposes.
the passport must be genuine and should be valid for at least 30 days.
the applicant must have a valid address in Thailand (a hotel or apartment) that can be verified.
the applicant must have a confirmed return ticket to show that they are flying out of Thailand within 15 days of entry, as appropriate. Open tickets do not qualify.
applicants might be asked to show their flight tickets when they enter Thailand. If they do not have a return flight ticket to show that will prove that they will be exiting Thailand within 15 days, the applicant will most likely be refused entry.
it is also necessary to prove that they have funds of at least THB 10,000 (INR

22,146

) per person and THB 20,000(INR 44,292) per family for their stay in Thailand.
a fee of THB 2,000  (INR 4,429) is payable upon entry and is subject to change without notice. It must be paid in cash and in Thai currency only.
Thailand visa on arrival cost
The Thailand Visa on Arrival fee is THB 2,000 (INR 4,711). Please note that an additional regular service fee of THB 500 (INR 1,177.48) will be applied to the visa application.
Please visit the VFS Global visa fee information page for more details.
Responding to speculations about visa fees, the Thai ambassador to India has cleared up that the country is not considering a visa fee hike as of now.
How long does the visa application process take?
The processing time of the E-VoA is usually between 24 and 72 hours.  If your application has exceeded five business days, you can contact the VFS through their e-mail account [email protected].
[Total: 212 Average: 4.7]