To a certain extent, one can argue that being under lockdown pretty much means severing all ties with the outside world, which is why some people are understandably starting to feel a bit antsy and/or fidgety — not being able to go places tends to do that to people.

Fortunately, virtually visiting many of the world's exciting places is now an option. We can virtually tour museums and watch opera performances, check out zoos and aquariums, and even go on exhilarating roller coaster rides through these immersive POV videos.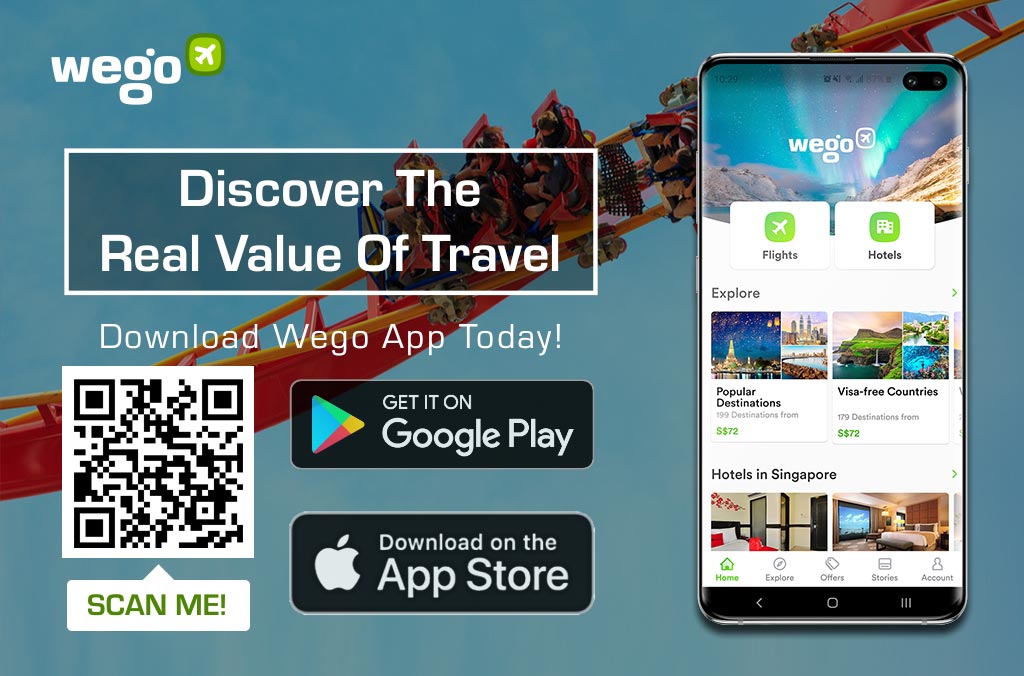 While these videos won't be able to recreate the actual G-Force and excitement associated with going on a roller coaster ride, they do allow you to bypass the long queue lines and wait times of some of the world's most well-known rides. Plus, you're always guaranteed that coveted front seat each and every time!
If you have VR headset, try it out, if you don't, you'll still be able to experience the excitement. Prepare to scream your lungs out as we go through our list of 8 adrenaline-inducing, roller coaster videos.
Steel Vengeance – Cedar Point, Ohio
Many regard Cedar Point as the mecca of the roller coasting world, and it's not just due to Steel Vengeance's coveted title of Best Roller Coaster of 2019. The ride's 205 foot lift serves as a prelude to its practically endless amount of airtime. With its four inversions and countless twists and turns, Steel Vengeance will leave you gasping for air.
Phoenix – Knoebels Amusement Resort, Pennsylvania
With its initial drop, the Phoenix deceptively lures first-timers into assuming that the ride would prove to be no more than a gentle and forgettable experience. But as the ride progresses, it becomes apparent that this old beast is simply biding its time as the subsequent drops and turns leave all of its patrons all but airborne.
With minimal restraints in place, it truly is a miracle that no one has actually fallen off the Phoenix as of yet.
SUPERMAN The Ride – Six Flags, New England
SUPERMAN The Ride gently whisks riders up into its initial hill accompanied by the Man of Steel's inspiring familiar theme. Upon reaching the summit, SUPERMAN briefly leaves riders in a state of stillness before free-falling at terminal velocity through numerous twists, turns and drops. Hey, no one said being a superhero was a walk in the park.
Takabisha – Fuji-Q Highland, Japan
The only thing more intense than twisting, turning and going upside down is, well, twisting, turning and going upside down in complete darkness. That's exactly what's on the menu for riders of Fuji-Q's infamous Takabisha coaster ride.
Believe it or not, the darkness only serves as a prelude for what is to come, since the ride is also known for its punishing 121 degrees beyond vertical steep drop and the subsequent series of disorienting twists and drops! The Takabisha was definitely conceived as a means to test one's mettle.
Wildfire – Kolmården, Sweden
The Wildfire is Sweden's (and some say Europe's) best wooden roller coaster. With a maximum speed of 113 kilometers an hour, the Wildfire provides a smooth and thrilling experience. Coaster enthusiasts take note, the Wildfire's back row particularly offers an intense G force experience.
Goliath – Six Flags Magic Mountain, California
The undisputed king of the roller coasters, the Goliath is truly one of the world's fastest, tallest and steepest ride. The initial drop is described as 'insane,' followed by an exceptional airtime hill seemingly out of nowhere. The proceeding dive loop is exceptional as riders suddenly find themselves upside down and fly straight into a surreal zero-gravity stall.
Hagrid's Magical Creatures Motorbike Adventure – Island of Adventure, Orlando
Potterheads out there rejoice! Hagrid's Magical Creatures Motorbike Adventure affords you the chance to take Hagrid's bike for a glide. Choose between the sidecar or the motorcycle and prepare to experience unexpected vertical drops, plenty of turns and never-been-done-before twists. Unlike other themed-rides which rely on screens, Hagrid's Adventure boasts physical set features to further immerse riders into the world of Harry Potter.
Lightning Rod – Dollywood, Tennessee
The aptly named 'Lightning Rod' features super speed and and insane angles! The ride propels you incredibly fast up the hill where two consecutive wild drops await to plunge riders into a state of frenzy. The crazy twists follow suit as the ride goes completely sideways while spiraling upwards and downwards.
It has to be said, however, that the Lightning Rod is not the smoothest of rides and riders are somewhat prone to whiplash. So if you have a history of spine and/or neck injury, you might wanna sit this one out.