This article has been reviewed by Wego's editorial team to ensure that the content is up to date & accurate.
Updated 28 May 2021
Following the signing of the historic peace accord at the GCC summit at Al Ula, Qatar is set to mend relations with a number of GCC countries. Specifically, the end of the boycott signifies the renewal of travel and trade relations between Qatar and the United Arab Emirates.
The UAE announced that starting from Saturday, 9 January 2021, the UAE will gradually end all measures against Qatar which have persisted for more than three years. The lifting of the blockade will render practical measures extending to airlines, shipping and trade restored.
Among others, the reopening of air, land, and sea borders to and from Qatar will once again allow for flights to resume between the two countries. Following this, Abu Dhabi had temporarily added Qatar to its 'green list'. 
Qatar's reintegration into regional cooperation was solidified at the 41st Gulf Summit held in the ancient desert site of Al Ula in Saudi Arabia. For the first time in more than three years, the Emir of Qatar, Sheikh Tamim bin Hamad Al Thani, attended the summit.
Other outstanding matters and issues that have not been addressed at the summit will be settled through a series of bilateral talks in the coming weeks.
Flights availability
Etihad has one return flight between Abu Dhabi and Doha two days a week, that is on Sundays and Thursdays.
Fly Dubai, a low-cost carrier, also has two flights a day from Dubai to Doha, for 7 days a week. Starting January 18, another budget airline, Air Arabia has resumed daily flights between Sharjah and Doha.
Qatar Airways flies once from Qatar to Abu Dhabi and back every day. The airline also has up to 3 return flights plying between Dubai and Qatar, 7 days a week.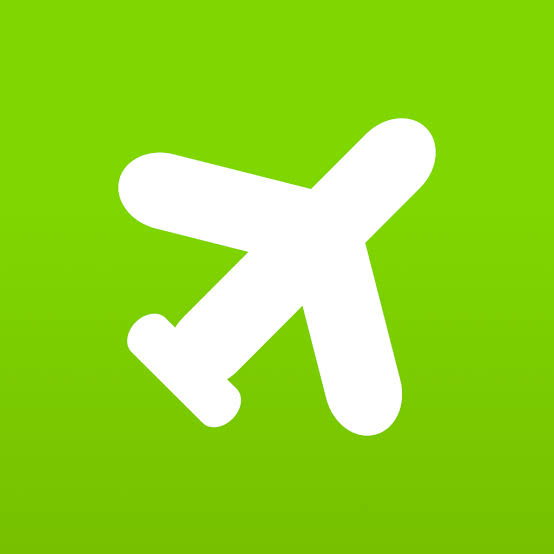 Book cheap flights here
Travel Restrictions
From the UAE to Qatar
Qatar is allowing only certain categories of travellers:
nationals, their spouses and children, and domestic workers of the UAE, 
holders of a permanent residence permit issued by Qatar
holders of a residence permit issued by Qatar with  Exceptional Entry Permit
passengers with a Diplomatic ID issued by the MOFA of Qatar;
spouses and children of nationals of Qatar
domestic workers of nationals of Qatar
All travellers entering Qatar must have a negative RT-PCR result of a test taken at most 72 hours before arrival. They could also be subject to a second test on arrival.
As the UAE is not on Qatar's green list, travellers should also have a quarantine hotel reservation for 7 days. However, there are certain exemptions to this.
All arriving passengers must fill in and complete the Health Assessment form before arrival to Qatar. The Ehteraz app (iOS or Android) must be installed on their devices.
Note that the nationals of United Arab Emirates are not allowed to enter with a national ID card.
From Qatar to Dubai
Coming to Dubai, all travellers from Qatar must hold a negative COVID‑19 PCR test certificate for a test taken no more than 72 hours before departure. It must be an official, printed certificate in English or Arabic, SMS and digital certificates are not accepted. 
All arrivals will need to take a second PCR test at the airport on arrival in Dubai. You must stay in your hotel room/residence till you get the result of your airport test. In the case of a positive test result, you will need to strictly comply with 10-day isolation as instructed by the Dubai Health Authority. 
The following categories will be exempted from testing:
UAE nationals returning to Dubai (they will have to get tested at the airport on arrival)
Children under the age of 12
Passengers who have a moderate or severe disability
You must also download the COVID19 DXB Smart App on iOS or Android.
From Qatar to Abu Dhabi
Only UAE nationals, residents with a valid residence visa, and those who are eligible for a visa on arrival can enter the UAE through Abu Dhabi's airports. All other types of visas remain suspended.
Those coming to Abu Dhabi from Qatar should carry a negative COVID‑19 PCR test certificate for a test taken no more than 72 hours before departure. You can either present printed results or show the results via the AlHosn app (iOS or Android).
Only children under the age of 12 and travellers with disabilities can be exempted from carrying the mandatory RT-PCR test report.
Qatar is currently not on Abu Dhabi's green list. Therefore, travellers from Qatar will be required to quarantine and take additional tests after entering Abu Dhabi.
Vaccinated passengers must take a test at the airport immediately on arrival, quarantine for 5 days, and take another test on day 4.
Unvaccinated passengers have to take a test at the airport immediately on arrival, quarantine for 10 days, and take another test on day 8.