This article has been reviewed by Wego's editorial team to ensure that the content is up to date & accurate.
Updated 5 April 2022
The holy month of Ramadan will soon be upon us. Provided no changes are observed, this year's Ramadan will start from the 2nd of April to the 1st of May.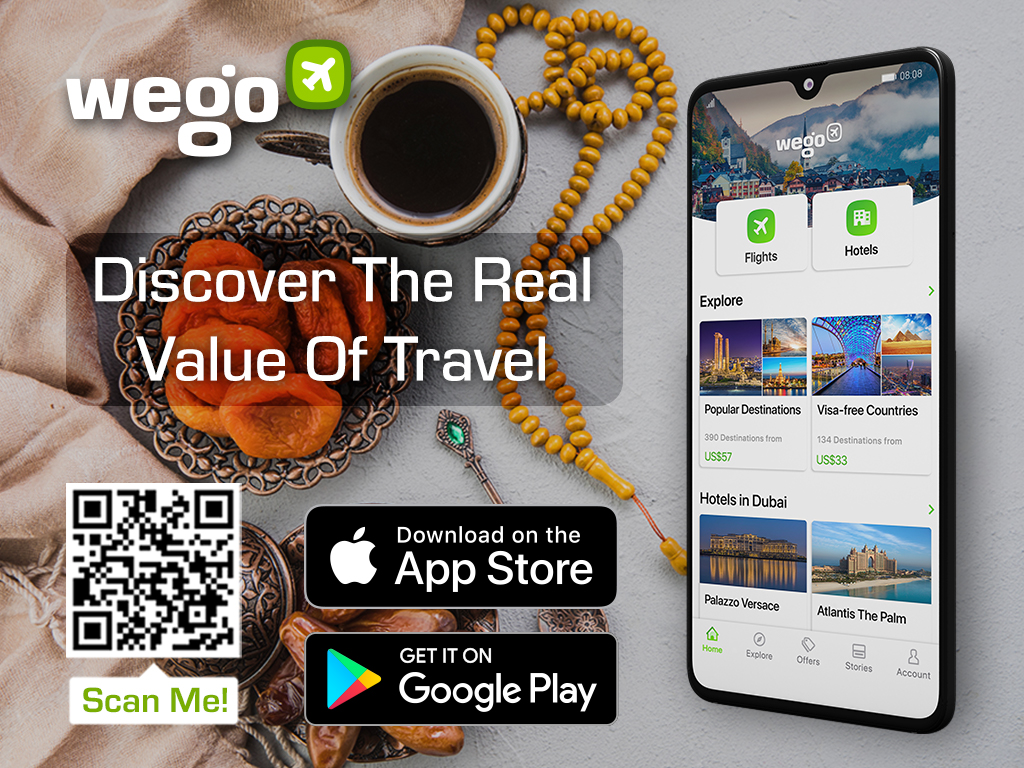 During Ramadan, Muslims take part in the fasting ritual as an act of faith in upholding one of the pillars of Islam. The Ramadan fast starts with sehri, the preparatory meal consumed at dawn, and ends with iftar, the post-sunset sustenance marking the breaking of the fast.
Sehri and iftar timetable UAE 2022
Here, we've compiled the sehri and iftar timings for the UAE including Dubai and Abu Dhabi.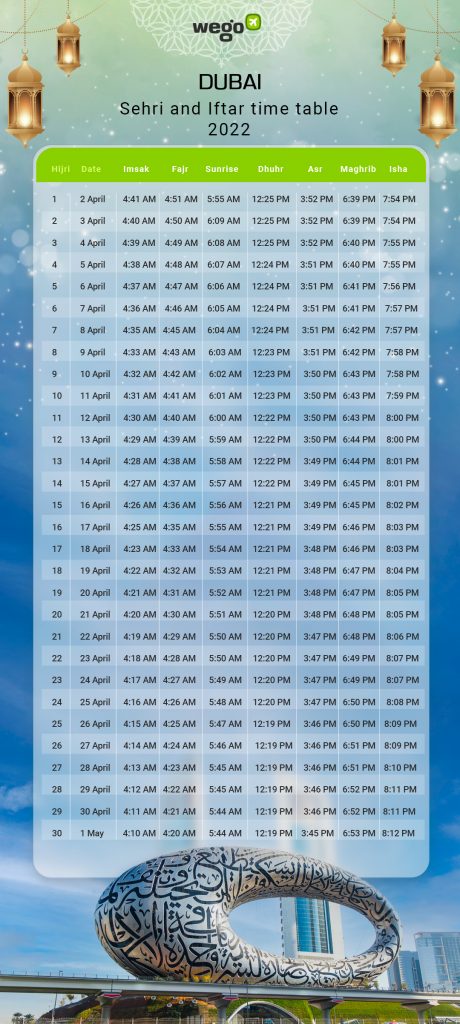 *Note for timing in other emirates: Abu Dhabi (+ 4 minutes), Ras Al Khaimah and Umm Al Quwain (- 4 minutes), Sharjah and Ajman (- 1 minute), Fujairah (- 6 minutes)
Please note that the sehri and iftar timetable is subject to change due to the sun's position. You can check this article regularly for the latest sehri and iftar timetable for all emirates across the UAE.