This article is reviewed regularly (on a bi-weekly basis) by Wego's editorial team to ensure that the content is up to date & accurate.
Updated 13 September 2021
Following the implementation of the traffic light system, citizens of the UK can once again embark on international travels. The traffic light system categorizes countries based on their perceived risk in relation to the coronavirus pandemic.
The UK has framed a traffic-light system to slowly resume non-essential, international travel in the country. What is this system? What is the green list?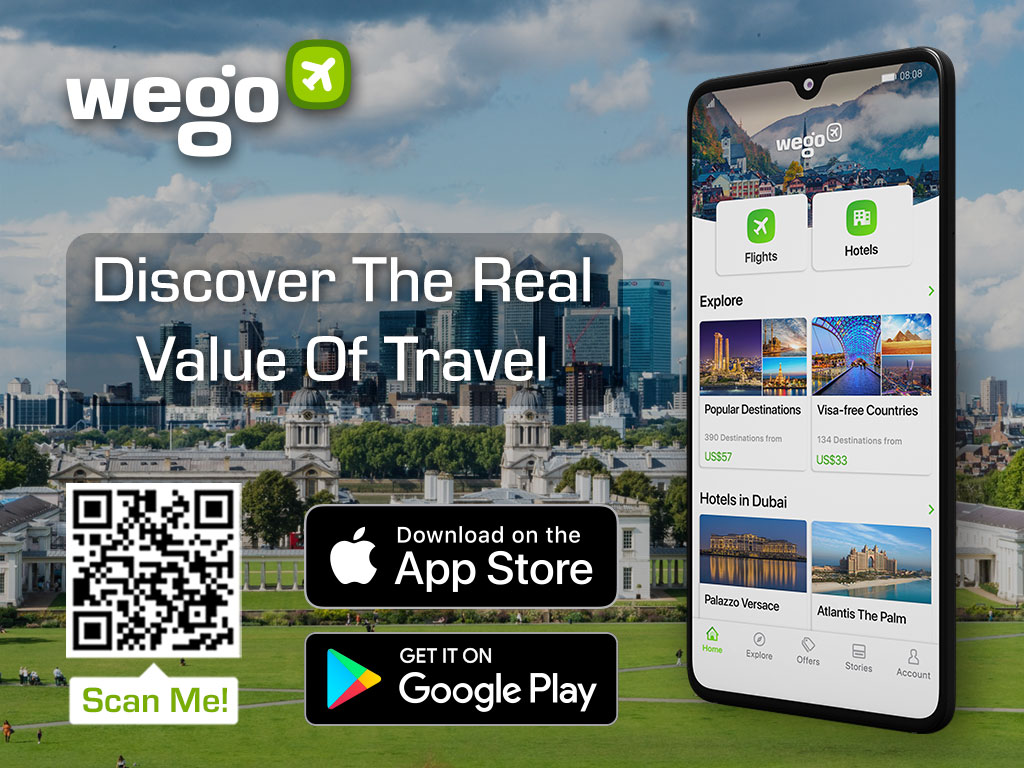 What is the green list?
The UK plans to soon introduce a traffic-light system for the non-essential-travel sector. Countries will be segregated into Red, Amber, and Green on a risk-based analysis of their vaccination rates, COVID-19 infection rates, and prevalence of 'variants of concern' as well as their systems for tracking infections and variants.
The countries on the green list will be the ones deemed the safest. Hence, holidaymakers will be allowed to fly to and from these countries with fewer restrictions.
What are the countries on the green list?
The countries revealed to be on the green list are as follows:
Anguilla
Antarctica/British Antarctic Territory
Antigua and Barbuda
Austria
Australia
The Azores
Barbados
Bermuda
British Indian Ocean Territory
Brunei
Bulgaria
Canada
Cayman Islands
Croatia
Denmark
Dominica
Falkland Islands
Faroe Islands
Finland
Germany
Gibraltar
Grenada
Hong Kong
Iceland
Israel and Jerusalem
Latvia
Liechtenstein
Lithuania
Madeira
Malta
Monserrat
New Zealand
Norway
Pitcairn, Henderson, Ducie and Oeno Islands
Romania
Singapore
Slovakia
Slovenia
South Georgia and the Sandwich Islands
St Helena, Tristan de Cunha and Ascension Island
Switzerland
Taiwan
Turks and Caicos Islands
The list will be reviewed every three weeks. Countries can be added or removed at short notice.
What is the green watchlist?
The green watchlist is an additional layer of safety measure that focuses on countries deemed most at risk of moving from green to amber categorizations.
The UK government will keep a close eye on countries on the green watchlist and will accordingly respond to emerging evidence, with a particular focus on variants of concern.
Testing requirements for green list countries
Before travelling to the UK, passengers from green-listed countries must take a COVID-19 test and carry a negative test result. Children aged 10 and under do not need to take this test.
They must also fill out a passenger locator form online before departing to the UK.
Upon arrival, travellers must then take a private PCR test within a day or two. Children aged 4 and under do not need to take this test.
Quarantine requirements for green list countries
Providing their test result is negative, people entering England from any of the countries on the green list are exempted from all quarantine rules. They need not isolate, neither in any managed hotel nor at home.
They must quarantine if NHS Test & Trace informs them that they travelled to England with someone who has tested positive for COVID-19.
Self-monitoring may be advised.