This article is reviewed regularly (on a bi-weekly basis) by Wego's editorial team to ensure that the content is up to date & accurate.
Updated 6 October 2021
The UK has recently overhauled its entry requirements by scrapping the traffic light system. This means that the green list is no longer in place as a single UK red list has been implemented to simplify travel measures for countries not on the red list.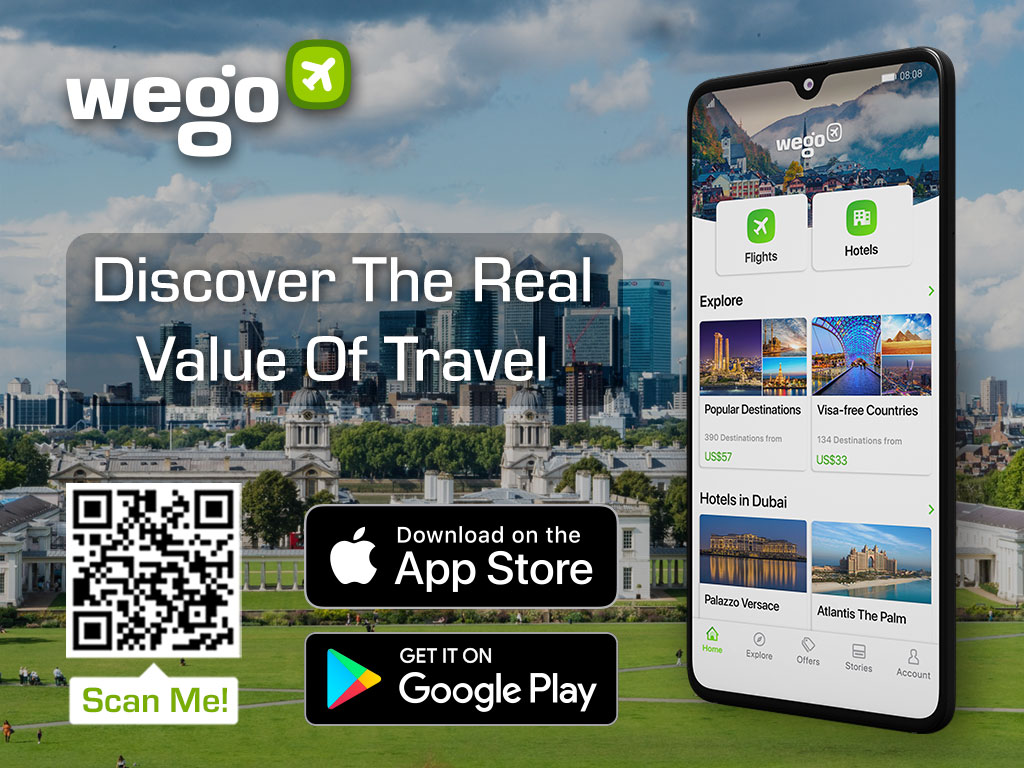 The green list has been scrapped
The UK Government has removed the traffic light system rendering the green list of countries null and void. Entry to the UK is now contingent upon travellers' vaccination status as well as their country of departure.
Citizens and residents coming in from red list countries are required to serve mandatory quarantine, while other travellers will not be allowed entry with some exceptions. To learn more about the restrictions applied to travellers from red-listed countries, please do visit our UK red list article.
Entry requirements for non-red list countries
Fully vaccinated travellers departing from non-red list countries are no longer required to take a PCR or lateral flow test before travelling to the UK.
To be classified as fully vaccinated, travellers must have been vaccinated in countries where the administered vaccines along with proof of vaccination are recognized by the UK government. Such countries include the UK, the EU, the US, or 18 other recognized countries.
Residents of the above countries under the age of 18 may also travel to the UK without needing to take a pre-departure test regardless of their vaccination status. However, they are required to have booked and paid for a PCR test to be taken two days after arrival.
Travellers will also need to complete a passenger locator form.
Non-vaccinated travellers
Non-vaccinated travellers arriving from non-red countries are required to take a PCR or lateral flow/antigen test within three days before departing for England. Travellers must also take a test on or before day two and on or after day eight following their arrival.
You must also self-isolate at home or other places of residence for 10 days after arrival in the UK.
Quarantine requirements
Fully vaccinated travellers arriving from non-red countries are not required to serve quarantine.
However, those who do not qualify as fully vaccinated will have to self-isolate at home or other places of residence for 10 days after arrival in the UK. They must also take their pre-booked COVID-19 test on or before day two and on or after day eight.
If planning to stay for less than 10 days, travellers would need to quarantine for the duration of their stay. The day two and day eight tests would only be required if travellers are still in England during that period.
Test to Release will remain an option for unvaccinated passengers to England looking to shorten their quarantine period.
Testing guidelines
For those who are required to undergo quarantine, two tests will be administered on the 2nd and the 8th day of the quarantine. For those who need not quarantine, one test will be administered within the first two days of your arrival to England.
If a traveller receives a positive result at any point in time, they must quarantine for 10 days beginning the day after the test was taken. If said traveller is in quarantine with people they have travelled with, those people will also need to quarantine for 10 days.
On day eight, the traveller will need to take a COVID-19 test unless they have received a positive result from the day two test. Receiving a positive result from the day 2 test means further tests will not be required.
If the traveller has been quarantined for 10 days and has received a negative result to both tests, they may then end their quarantine.
However, if on day 2 the test shows that the traveller has a variant of COVID-19 known as a 'variant of concern', they will receive further calls and their contacts will be asked to be tested. Receiving a positive result from the day 2 test means further tests will not be required.
Those who refuse the test will face a penalty of up to £2,000.
Travelling to Scotland, Wales, and Northern Ireland
The following rules are applicable if you're a fully vaccinated traveller arriving from a country or territory that is not on the red list.
Travel to Scotland
If you've not been in a country that is on Scotland's red list within 10 days of arriving in Scotland, and you're fully vaccinated, you must:
Before you travel you'll need to make sure you have a record of your vaccination. You'll need to show this when you travel.
You will not need to isolate unless:
the result of the COVID-19 test you've taken on day 2 after arriving back in Scotland is positive
NHS Scotland Test and Protect contact you to let you know that you need to isolate as you've travelled with someone who has tested positive for COVID-19
Travel to Wales
People arriving in Wales, from a country not on the red list, who are fully vaccinated must:
take a post-arrival test on day two (not required for children under 5)
do not need to isolate for 10 days
Post arrival tests must be booked before your departure either:
On the CTM booking portal, you can book an NHS COVID-19 PCR test for £68.
Travel to Northern Ireland
If you have been fully vaccinated for at least 14 days you must:
complete a UK Passenger Locator Form on arrival or within 48 hours of arrival in Northern Ireland
before travelling, book and pay for a day two PCR test to be taken on or before day two following your arrival in Northern Ireland
be able to prove that you have been fully vaccinated (with your final dose of vaccine received at least 14 full days before the day you arrive in Northern Ireland) with a document (digital or paper-based) from a national or state-level public health body that includes, as a minimum:

your forename and surname(s)
your date of birth
vaccine brand and manufacturer
date of vaccination for each dose
country or territory of vaccination and/ or certificate issuer
Examples include the NHS Covid Pass, certification issued by the Department of Health in Northern Ireland or equivalent from NHS Scotland or NHS Wales, EU Digital COVID Certificate (EU DCC) or a CDC card for the USA.
If you're fully vaccinated in the USA, you will also need to show proof of a USA residency, such as your USA passport, Visa or Green Card.
If your document does not include all of the above information, or you are fully vaccinated but do not qualify under these rules, you must follow the rules for 'Travelling to NI from non-red list countries if you are not fully vaccinated' below.
This article is promptly updated as new developments unfold.