This article is reviewed regularly (on a monthly basis) by Wego's editorial team to ensure that the content is up to date & accurate.
Updated November 2023
Its gloomy weather notwithstanding, The UK is rightly considered as one of the world's best countries to live in. Some of the main reasons being its excellent education system, free healthcare services, and riveting culture. Thus obtaining a UK green visa is a way for non-British residents to legally work, study, and settle in the UK indefinitely—a stepping stone to full citizenship.
For those looking for information regarding the UK green visa, here's all you need to know about the much-coveted visa; its requirements, validity, fees and more.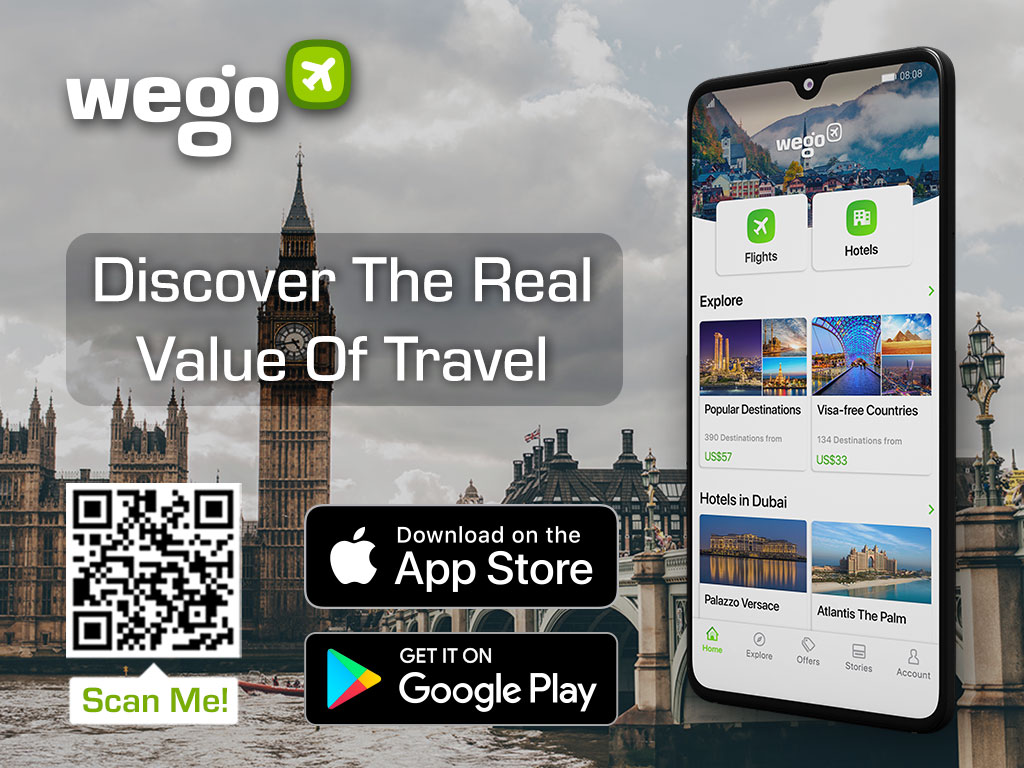 What is the UK green visa (UK permanent residency)?
The UK green visa is comparable to the US Green Card, in a sense that it allows permanent residency for foreign nationals who are able to obtain it. The official designation of the UK green visa permanent residency/settlement program is the Indefinite Leave to Remain (ILR) program.
An ILR status allows you to live, work, study, and conduct business in the UK indefinitely—restrictions on the length of stay will no longer be applicable. Following a period of continuous residency, ILR residents may then apply for a UK citizenship.
How long is the validity of the UK green visa?
While the UK green visa is valid indefinitely, you can lose your ILR status if you remain outside of the UK for two consecutive years. 
Who is eligible for the UK green visa?
The following categories may be eligible for the UK green visa/ILR following a period of stay in the UK under a valid visa:
Spouse or civil partner

of a British citizen or person settled in the UK. They may be eligible after a five or ten years period of stay

Unmarried partner. After five years

EEA Family Permit

. After 5 years

UK Ancestry visa. After 5 years

Tier 1 (Investor) visa. After 2, 3 or 5 years depending on the

level of investment

Tier 1 (Entrepreneur). After 3 or 5  years depending on the business activity

Tier 1 (Exceptional Talent) visa. After 3 years

Tier 2 visa. In limited circumstances only, after 5 years

PointsBased System (PBS)

visa dependents. After 5 years

Retired Person visa.

After 5 years

Discretionary Leave to Remain. After 6 years

Long residence. After 10 years of continuous legal residency in the UK

Returning resident. If settled in the UK prior to departure and returning to the UK within 3 years of departure, they may be able to apply immediately on return

Turkish worker or businessperson. After 5 years
For more detailed information on the above categories, please refer to the official UK visa webpage.
Additionally, the above categories must be able to prove the following:
Continuous lawful residence in the UK for the required qualify period

Absences from the UK not exceeding 180 days in any 12 months of the qualifying period

Evidence you have passed a

Life in the UK Test

Evidence of your ability to speak English to the required standard

Evidence that your application meets the General Grounds for Refusal – for example, addressing if you have any criminal convictions or breaches of your immigration status
What are the required documents?
The three primary documents are as follows:
Your current, valid passport or other valid travel ID

Your

biometric residence permit

, if you have been issued one

All passports that you have held during your time in the UK
Depending on your current visa, additional documents will be required. Some of the required documents are as follows:
Proof of accommodation

Proof of continuous residence

Documents relating to absences during your qualifying period

Proof of English language ability

Evidence of cohabitating residence if applying from a spouse or partner visa

Other official documents such as a letter from a medical professional, a police registration certificate

Life in the UK and English language proof

If dependants are applying with you, you will need to provide their birth certificates.
Please note that there may be additional documents required depending on your circumstances. All documents must either be in English or Welsh; documents in other languages must be submitted with a certified translation.
Is there a minimum salary requirement?
To qualify for the UK green visa, you would need to have an annual salary of GBP 25,600.
How do I apply for the UK green visa?
First, you must establish eligibility by answering a set of questions found here. Once you have done so, you will be required to fill out an application form in accordance with your assigned category as outlined above. 
Form Set (M) is the assigned form if you are someone applying for the UK green visa/ILR as a partner of someone, or parent of a child who is already settled in the UK.
Form Set (O) is the assigned form for all other categories of applicants. This will apply to you if you have been living in the UK under the Investor and Global Talent visas, Long-term Worker visas, Skilled Worker Visas PBS dependents and those on UK Ancestry visas.
Once you have completed and submitted the required form online, you will also need to attend an appointment at a UK Visa and Citizenship Application Services (UKVCAS) service point to register your fingerprints and facial image (known as biometric information) and obtain a Biometric Residence Permit. This permit will confirm your immigration status and entitlements to authorities and employers.
Once your UK green visa application has been successfully completed, you can expect to receive a decision within six months.
What is the fee for the UK green visa?
The UK green visa/ILR fee is GBP 2,885 per applicant. Note that there will be other costs to consider such as the biometric registration fee, health-related surcharge and others.
The immigration health surcharge is expected to increase from GBP 624 to GBP 1,035 per person. This change is expected to be brought into effect from January 16, 2024, or 21 days after relevant legislation passes, whichever is later.
[Total:

231

Average:

4.8

]