This article is reviewed regularly by Wego's editorial team to ensure that the content is up to date & accurate.
Updated August 2023
The United Kingdom provides various avenues for travelers wishing to enter its borders. While travelers typically opt for the UK tourist visa to enter the country, those who have British partners may apply for a UK spouse visa and reunite with them in the UK.
If you'd like to learn more about the UK spouse visa, please keep on reading.
UK spouse visa
The UK spouse visa facilitates foreign nationals to join and live with their partner, provided they are a British citizen or a settled person (someone with an Indefinite Leave to Remain (ILR)). The UK spouse visa only applies if both parties are over the age of 18.
For your partner to be eligible, they must be among the following:
an Irish citizen
have settled in the UK, meaning they have a settled status or proof of permanent residence
be from the EU, Switzerland, Norway, Iceland or Liechtenstein and have pre-settled status – they must have started living in the UK before 1 January 2021
have a Turkish Businessperson visa or Turkish Worker visa
have refugee status or humanitarian protection in the UK
The UK spouse visa mandates that you and your partner live together permanently in the UK after applying.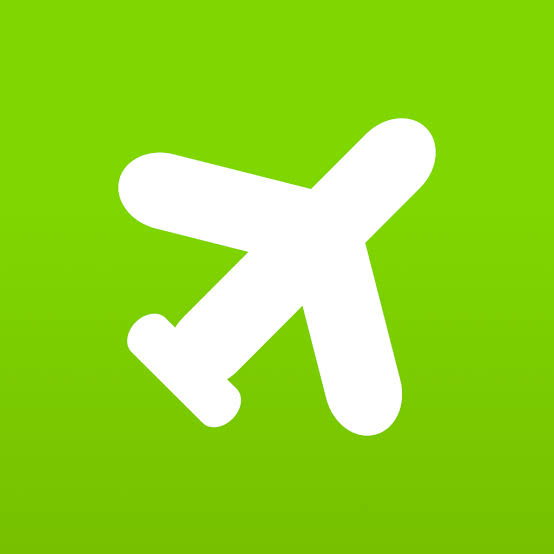 Book cheap flights to UK
UK spouse visa application
Applying for the UK spouse visa can be done online. For applications from within the UK, please visit this official link. If applying from outside the UK, please submit your application here.
UK spouse visa requirements
To be eligible for a UK spouse visa, you and your partner will be required to prove one of the following:
you're in a civil partnership or marriage that's recognised in the UK
you've been living together in a relationship for at least 2 years when you apply
you are a fiancé, fiancée or proposed civil partner and will marry or enter into a civil partnership in the UK within 6 months of arriving
Additionally, you must be able to demonstrate:
UK spouse visa document requirements
The issuance of a UK spouse visa requires the following documents and information:
all your names
your date of birth
your current passport or other valid travel ID
copies of the photo page and any visa or entry stamps in your previous passports
a copy of your biometric residence permit, if you have one
details of any previous immigration applications you've made
details of any criminal convictions
your national insurance number, if you have one
your parents' date of birth and nationality if you're applying from outside the UK
your tuberculosis test results if you're from a country where you have to take the test
a certified translation of any document that is not in English or Welsh
You'll need to have a blank page in your passport on which to put the visa if you're applying outside the UK.
UK spouse visa financial requirements
If you are bringing your spouse to the UK, you must prove that you both have a combined income of at least GBP 18,600 (USD 22,817) a year.
The following sources of income can be considered in order for you to meet the UK spouse visa income requirements:
your salary, if you earn it in the UK.
cash savings above GBP 16,000 (USD 19,627)
pension money
non-work income, i.e. property rentals or dividends
In order to prove your income, you will have to submit proof as:
bank statements of the partner already residing in the UK
6 months of payslips
a letter from an employer which includes the job title, the period he or she has worked there, the current salary and also payslips
Additional financial requirements for children
If you are planning to bring to the UK your children who aren't British nationals or EEA nationals, alongside your partner, you will have to:
earn an extra GBP 3,800 (USD 4,661) for your first child
earn an extra GBP 2,400 (USD 2,944) for each child you have after your first child.
UK spouse visa language requirements
One of the very important UK spouse visa requirements is English language knowledge.
You can prove your knowledge of the English language by:
submitting a document or academic qualification that was taught or researched in English, which is recognized by UK NARIC as being equivalent to a UK bachelor's degree or higher
taking an approved English language test and passing it with at least a CEFR level A1 in speaking and listening.
Exempt from the English knowledge requirement are the residents of the countries listed below:
Antigua and Barbuda
Australia
The Bahamas
Barbados
Belize
Canada
Dominica
Grenada
Guyana
Jamaica
New Zealand
St Kitts and Nevis
St Lucia
St Vincent and the Grenadines
Trinidad and Tobago
USA
This also applies to the following applicants:
children
applicants over 65
applicants coming to be cared for by a relative
applicants with a physical or medical condition that prevents them from meeting the requirement.
UK spouse visa processing time
It takes up to 24 weeks if you're applying from outside of the UK. If applying from within the UK, it may take up to 8 weeks, either online or by post. On the other hand, if you apply in person in the UK, then you will get a response regarding your UK spouse visa application within a day.
However, application processing might take longer if:
you do not meet the income requirement.
cannot prove your English knowledge.
need to attend an interview.
have a criminal record.
haven't provided all of the required documents.
How much is the fee for the UK spouse visa?
The UK Spouse Visa fees depend on the way you apply. If you apply for a UK spouse visa from outside the UK to join your partner, you will have to pay a fee of GBP 1,464 (USD 1,795).
However, if you apply for Spousal Visa in the UK online or by post, the fee will cost you GBP 993 (USD 1,218) and GBP 1,583 (USD 1,941) if you apply in the UK in person with the premium service.
You will have to pay an extra GBP 1,464 (USD 1,795) for each dependant if you apply outside the UK, GBP 993 (USD 1,218) if you apply in the UK online or by post and GBP 1,583 (USD 1,941) if you apply in the UK in person with the premium service.
How long can I stay with the UK spouse visa?
If you have applied to join your spouse, you will get permission to stay in the UK for 2 years and 6 months, whereas if you have applied as a fiance or proposed civil partner, you will be permitted to stay for six months. After this period, you will have to extend your stay.
How can I extend my UK spouse visa?
It is possible to renew and extend your UK Marriage Visa for a further 30 months after your initial application, providing that you seek to apply within the UK. It is crucial that you seek an extension of your leave to remain before your current Spouse Visa expires.
To extend your UK spouse visa, you must:
apply within 28 days of the visa's expiry date
demonstrate that you have been living with your partner and intend to live together permanently
provide evidence that the relationship is genuine and subsists
supply proof of accommodation for yourselves and any children
demonstrate that you still meet the financial requirement of GBP 18,600 (USD 22,817) per year
[Total:

113

Average:

4.9

]