This article is reviewed regularly by Wego's editorial team to ensure that the content is up to date & accurate.
Updated January 2023
No travel is more fulfilling for the devout than making a visit to the earthly abode of the almighty Allah. Anyone with the willingness and means to do so has the opportunity to refresh their faith and obtain the blessings and forgiveness of their creator through the Umrah or minor pilgrimage.
Below, we have gathered all the information that you need to book your Umrah package for this year from India.
Umrah from India 2023 news
According to the latest announcement, the Kingdom of Saudi Arabia has now dropped Umrah insurance costs by 63 percent. Hence, the price of Umrah medical insurance has been reduced from SAR 235 to SAR 87.
Saudi Arabia has also stipulated the minimum age requirement for Umrah pilgrims. Children aged 5 years old and above can now obtain an official entry permit to perform Umrah. However, the children should be accompanied by their parents and must obtain proof that they are not infected or have made contact with COVID-19 patients if they wish to enter the Grand Mosque.
Additionally, Saudi citizens can now invite their friends to the Kingdom to perform Umrah with a Saudi Personal Visit Visa.
To find out how you can apply for an Umrah visa from India, please refer to our dedicated article below.
Umrah 2023 packages in India
The government of Saudi Arabia recommends that you enlist the assistance of an approved travel agent in India to obtain your Umrah visa. Furthermore, the Ministry of Hajj and Umrah has announced the possibility for international Umrah seekers to plan their own itineraries electronically through approved platforms.
You can find the list of approved platforms at https://maqam.gds.haj.gov.sa/Home/OTAs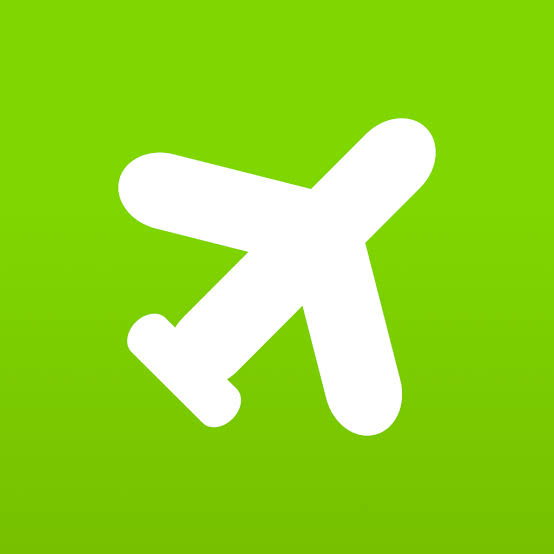 Book cheap flights to Saudi Arabia on Wego now
Umrah package from India 2023 price
The Umrah package price from Pakistan depends on the package type. The Umrah packages are for 15 days, 14/13 nights, ranging from INR 98,000 to INR 1,08,000 depending on the facilities, how many people per room, meals, and transportation class.
All packages include the Umrah visa, airfares, accommodation, 3 meals (breakfast, lunch, dinner), and transportation.
Approved Umrah agents in India
You can choose to book your Umrah package through an approved travel agent from your cities, such as Bengaluru, Calicut, Chennai, Cochin, Delhi, Lucknow, and Mumbai. To see the full list of approved travel agents, please consult the Ministry of Hajj and Umrah website.
Here's a list of travel agents approved by the KSA Government for Umrah in the major cities of India on which you can book your Umrah package:
Ahmedabad
Tawaf Tours and Travels
Phone number: 0091 79 25508104
E-mail: [email protected]
Uveis Tours & Travels
Phone number: 00919727711844
E-mail: [email protected]
Saudi Haj Travels
Phone number: 9376707003
E-mail: [email protected]
Rajasthan Haj Umrah Tours
Phone number: 00917925395035
E-mail: [email protected]
Shayer haj Tours
Phone number: 9601605236
E-mail: [email protected]
Alif International
Phone number: 00918401103104
E-mail: [email protected]
Sanjar Travels
Phone number: 00919824008798
E-mail: [email protected]
Bangalore
Baitul Haram International Tours and Travels
Phone number: 09986755507
E-mail: [email protected]
Round The World Travel and Tours
Phone number: 8197995777
E-mail: [email protected]
Makkah Tours & Travel
Phone number: 00919967077577
E-mail: [email protected]
Al Aamiri Travels Services
Phone number: 9888832222
E-mail: [email protected]
Way2Journey Excursion Private Limited
Phone number: 009184318431
E-mail: [email protected]
Shifana Travels Private Limited
Phone number: 00918095845151
E-mail: [email protected]
Baitul Haram Hajj Service
Phone number: 00919845309493
E-mail: [email protected]
Sagar Overseas Services
Phone number: 09886021666
E-mail: [email protected]
Sultan International Group
Phone number: 9739397786
E-mail: [email protected]
Roya Al Khair for Haj and Umrah services
Phone number: 6362098256
E-mail: [email protected]
Al Rahman Tours and Travels
Phone number: 08472271873
E-mail: [email protected]
Fine Tours and Travel
Phone number:0484 4059221
E-mail: [email protected]
Calicut
Safiya Travels
Phone number: 00914952722770
E-mail: [email protected]
Safa Umrah Tours and Travels
Phone number: 00914952701846
E-mail: [email protected]
Salaf Haj Umra Guidance & Service
Phone number: 00914832765100
E-mail: [email protected]
Wandoor Safiya Travels
Phone number: 04931 248398
E-mail: [email protected]
Southern Alliance International Tours & Travels
Phone number: 9324558479
E-mail: [email protected]
Markaz Travel Mart
Phone number: 00914952723831
E-mail: [email protected]
Arabworld Travel and Tradelinks
Phone number: 00914712328386
E-mail: [email protected]
Delhi
El Burq Travels
Phone number: 009810857868
E-mail: [email protected]
United Travel Service
Phone number: 00919818841098
E-mail: [email protected]
Destination India Tours & Travels
Phone number: 00919910111290
E-mail: imran.d[email protected]
Alif Travels
Phone number: 00911123719411
E-mail: [email protected]
Alhind Tours and Travels
Phone number: 9496005902
E-mail: [email protected]
Aliya Air Travels
Phone number: 00911204017400
E-mail: [email protected]
Musafir Tours & Travels
Phone number: 0096658909077
E-mail: [email protected]
Taqwa Tours Corporation
Phone number: 9810294348
E-mail: [email protected]
Al-Ansar Tours & Travels
Phone number: 00966599989695
E-mail: [email protected]
Al Shahin Tour and Travels
Phone number: 9811675783
E-mail: [email protected]
Al-Aqsa Global Services
Phone number: 00911126983435
E-mail: [email protected]
Shaan International
Phone number: 00919310288871
E-mail: [email protected]
Habib Tours
Phone number: 9899153722
E-mail: [email protected]
Hyderabad
Al-Azam Tours and Travels
Phone number: 00914066786111
E-mail: [email protected]
Al Mohsin Tours and Travels
Phone number: 00914066804545
E-mail: [email protected]
Arsh Travel Bureau
Phone number: 04023235525
E-mail: [email protected]
Al-Qayyum Tours and Travels
Phone number: 00919866172525
E-mail: [email protected]
Evia Travel
Phone number: 7680902359
E-mail: [email protected]
Muskan Tours and Travel
Phone number: 00918472272783
E-mail: [email protected]
Zahis Travel and Tourism
Phone number: 00914066777600
E-mail: [email protected]
Quba Tours and Travels
Phone number: 9700786786
E-mail: [email protected]
Fahad Tours and Travels
Phone number: 919885929550
E-mail: [email protected]
Al Afifa Tours
Phone number: 00919394779877
E-mail: [email protected]
Lucknow
United Tours and Travels
Phone Number: 00919935257098
Email: [email protected]
Laraib International Tours and Travels
Phone Number: 00915224003535
Email: [email protected]
Mirza Tour and Travel
Phone Number: 05224067707
Email: [email protected]
Kalaam Tours and Travels
Phone Number: 00919628897628
Email: [email protected]
Makkah Tours & Travels
Phone Number: 9555151887
Email: [email protected]
Sagar Tours and Travels
Phone Number: 2530047
Email: [email protected]
Riaz Tour and Travels
Phone Number: 00919935570058
Email: [email protected]
Shan Enterprises
Phone Number: 00915224004066
Email: [email protected]
Mumbai
3N Travel & Tourist Bureau
Phone number: 00912226796088
E-mail: [email protected]
Shukriya Travels Private Limited
Phone number: 00912223471600
E-mail: [email protected]
The Benzy Tours and Travels
Phone number: 00912239816222
E-mail: [email protected]
Makkah Haj Corporation
Phone number: 00912223465963
E-mail: [email protected]
Al Khalid Tours & Travels
Phone number: 00912223011111
E-mail: [email protected]
Al Hafsa Tours & Travels
Phone number: 00912223400250
E-mail: [email protected]
Asfahan Tours & Travels
Phone number: 919930181046
E-mail: [email protected]
[Total:

173

Average:

4.7

]