This article is reviewed regularly by Wego's editorial team to ensure that the content is up to date & accurate.
Updated June 2023
Dreaming of traveling to the United States to experience its rich culture, fascinating history, and breathtaking scenery? Obtaining a US visa would allow you to fulfill your ambition, especially if you are from Dubai. To simplify the application process, it is essential to schedule an appointment at the nearest visa application center.
Read more to learn about booking a US visa appointment from Dubai.
US visa appointment in Dubai
If you are a resident of Dubai and wish to travel to the United States for tourism, business, education, or other purposes, you are required to apply for a US visa. However, obtaining a US visa appointment in Dubai can be challenging due to the high demand and limited availability of slots.
Unfortunately, as per a recent report, industry experts have stated that US visa appointments are currently unavailable until October 2024. This extensive backlog is a result of the COVID-19 pandemic and associated travel restrictions. Consequently, many Dubai residents hoping to visit the US may have to wait for over two years to secure an appointment.
Please note that the Visa Waiver Program (VWP) allows citizens or nationals of certain countries to travel to the US for tourism or business purposes for stays of 90 days or less without the need to obtain a visa. While the UAE is not currently included in the list of participating countries, if you are a citizen eligible under the VWP residing in Dubai, you are exempt from applying for a US visa for short-term visits.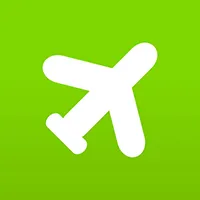 Book cheap flights to the US
Application process
Follow these simple steps to schedule an appointment for a US visa at the US Consulate General in Dubai:
complete filling up the DS160 form
create a user account
enter your personal information to complete the registration
log in to your account
enter the DS-160 confirmation number for each applicant applying for a visa
provide an address or select a location to receive your documents from the Consular Section
pay the nonimmigrant visa (MRV) application fee(s)
schedule a Consular Section appointment
attend the Consular Section appointment
To know more about the US visa interview process in Dubai and the UAE, check out our dedicated article:
After your interview, please follow specific instructions from the consular section or check this website for visa status and delivery information. Do note that filling out the DS-160 form can only take place through the official US government website.
Moreover, if the applicant is under 14 or over 79, they will be eligible for interview waiver processing. Applicants who meet the "Interview Waiver" criteria will receive instructions on sending their documents via courier or personally submitting them at their consular section after the completion of visa appointment scheduling.
Required documents
The following papers must be brought with you on your visit to the consulate once you have made an appointment. You must bring original papers to your interview and one photocopy of each.
passport, valid for travel to the US and for six months beyond the period of stay in the United States. However, UAE citizens are exempt from this rule and only need to have a passport valid for their intended period of stay
passport containing the most recently issued U.S. visa (if applicable)
Nonimmigrant Visa Application, Form DS-160 confirmation page
printed Confirmation and Instructions page
one 5 x 5 cm (2 x 2 inches) color photo taken within the last 6 months; photo requirements must be followed
marriage certificate (spouse)
birth certificate (for unmarried children under 21)
Depending on the visa you're applying for, you might be subjected to additional requirements. You can visit the official US Department of State Visa Appointment Service for a more comprehensive guide regarding additional requirements.
Waiting time
The estimated wait time for an interview appointment at a US Embassy or Consulate can change weekly based on the incoming workload and staffing. As of 20 June 2023, the travel state's site shows that the wait time for a US visa appointment in Dubai is as follows;
Student/Exchange Visitors (F, M, J): 72 days
Petition-Based Temporary Workers (H, L, O, P, Q): 55 days
Crew and Transit (C, D, C1/D): 5 days
Visitors (B1/B2): 210 days
US visa appointment in Dubai rescheduling
To reschedule your US visa appointment in Dubai:
visit the official website of the US embassy and log in using your email ID and password
once logged in, navigate to the appointment section and choose the option to reschedule
select a new appointment date from the available options and provide a valid reason for the rescheduling
Keep in mind that there might be a significant waiting period for the next available appointment. Therefore, if possible, it is recommended to attend the originally scheduled day.
US visa appointment Dubai location & contact number
The location and contact information of the US Consulate General Dubai is as follows:
You can also visit the consulate's website for more information and updates.
[Total:

173

Average:

4.7

]