This article is reviewed regularly by Wego's editorial team to ensure that the content is up to date & accurate.
Updated September 2023
Obtaining a US visa is frequently a major milestone in achieving aspirations for travel, employment, or education in the United States. For individuals in Pakistan who are aiming to secure a US visa, the process encompasses multiple important stages, and among these, the visa appointment stands out as a critical one. The US visa appointment in Pakistan signifies the commencement of the application process and holds great significance in the overall procedure.
Read on as Wego offers insights into what applicants from Pakistan can expect and how to navigate this important step toward their American aspirations.
US visa appointment in Pakistan news & updates 2023
Due to the unprecedented surge in demand for US visas, the US mission in Pakistan has proposed an increase in visa application processing capacity and a reduction in waiting times for visa appointments. Following are the three strategies the US embassy and consulate in Pakistan have chosen to employ in pursuit of their aim toward efficiency:
firstly, numerous non-immigrant visa appointments have been expedited. More than ten thousand Pakistani visa applicants originally scheduled for 2024 appointments at the US Consulate General in Karachi are now being informed that their appointments have been moved up to 2023, with some available as early as the following week. 
If individuals have a visa appointment within the next few months at the US Consulate General in Karachi, they are advised to check their email and log in to their account on the USTravelDocs website to confirm the newly expedited appointment time.
secondly, to enhance flexibility for Pakistani travelers, visa applicants can now reschedule appointments at either the Consulate General in Karachi or the US Embassy in Islamabad, based on their preference. This modification is intended to offer applicants greater liberty and adaptability in selecting a suitable date, time, and venue for their appointments.

lastly, as of 25 September 2023, US Consulate General Karachi will initiate the acceptance of new interview waiver applications for some applicants who have previously been issued US visas. Applicants can check the

USTravelDocs official site

to determine eligibility, print out a confirmation letter, and submit their application materials to a drop box without needing an appointment. The US Embassy in Islamabad is already accepting interview waiver applications for qualified applicants.
US visa appointment in Pakistan types
The US visas can be categorized as nonimmigrant and immigrant visas. 
nonimmigrant visas: These visas

cater to foreign individuals seeking temporary entry into the United States, encompassing purposes such as tourism, medical treatment, business activities, temporary employment, educational pursuits, and related intentions. 

immigrant visas: These visas

are granted to a foreign individual for establishing permanent residence and employment in the United States. Typically, this sponsorship is initiated by a family member or an employer who files an application with the U.S. Citizenship and Immigration Services (USCIS) on the individual's behalf.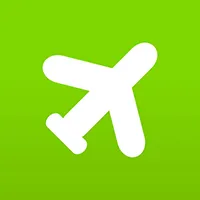 Book cheap flights from Pakistan to US
US visa appointment in Pakistan requirements
Non-immigrant visa 
To schedule a nonimmigrant visa appointment, you must possess the given information and documents available:
a passport valid for six months beyond your U.S. stay (unless

country-specific agreements

provide exemptions). If more than one person is included in your passport, each visa applicant must submit an application

your visa application (MRV) fee payment receipt

your DS-160 confirmation page

your e-mail address

if applicable, required documents based on

visa class

(such as a petition approval for petition-based visas)

10-year travel history

list of siblings and children
Please refer to the USTravelDocs website for information on security requirements and review the policy regarding accompanying attendants for visa applicants at the Embassy/Consulate.
Immigrant visa
For booking your interview appointment for a US immigrant visa, you should bring in the mentioned necessary documents:
a copy of your NVC interview letter (not required for Diversity Visa, fiancé(e), adoptive, or asylee/refugee applicants)

unexpired passport valid for six months beyond your intended date of entry and a photocopy of the biographic page (where your name and photo are located)

two recently taken photos of each person applying for a visa (5 cm x 5 cm). Please refer to the

photo requirements

.

your original birth certificate, English translation and a photocopy

medical examination results in a sealed envelope (if the physician gives you these results)

original or certified copies of birth certificates for all children of the principal applicant (even if they are not accompanying)
You can find out the additional documentation required for specific categories here.
How to schedule a US visa appointment in Pakistan?
Applicants applying for a US visa are required to schedule an appointment for a visa interview at the U.S. Embassy or Consulate to initiate this process, which can be done either online using the USTravelDocs website or through the call center.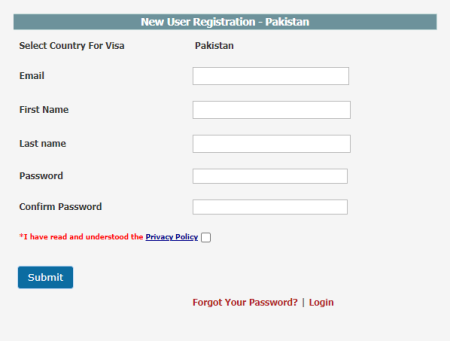 To schedule a US visa appointment in Pakistan online, follow the steps given below:
register as a

new user

if you do not have an existing account on the USTravelDocs website

login via

USTravelDocs.com

with your payment credentials and access your dashboard.

click "Schedule Appointment" on the left-hand side menu.

prepare your passport number, visa fee receipt number, and DS-160 barcode. Proceed to select your visa type, provide personal details, add dependents traveling with you, confirm payment, and set your appointment.
Please note that applicants are limited in the number of times they can reschedule their appointments. Make sure to plan accordingly to avoid having to pay another visa application fee.
[Total:

135

Average:

4.7

]