This article has been reviewed by Wego's editorial team to ensure that the content is up to date & accurate.
Updated October 2023
Establishing and nurturing a family involves extensive preparation, ranging from financial to administrative aspects. As the family expands, the needs also increase. To assist in the establishment of families, the UAE government has introduced a platform called Usrati. This platform allows UAE citizens to conveniently access services that aid in their family's development and support.
In this article, Wego presents a comprehensive guide about Usrati and the services it offers.
Usrati UAE
Usrati, a government service platform, was established by the Federal Authority for Identity, Citizenship, Customs & Ports Security (ICP). It is designed to assist UAE citizens in establishing and nurturing their families. Usrati's objective is to offer proactive family services that encompass various stages of family development, including marriage, pregnancy, childbirth, and child development and education.
The Telecommunications And Digital Government Regulatory Authority (TDRA) developed this platform in coordination with various Federal and Local Government entities. The platform's development employed a participatory design approach, involving 7 interactive community workshops and over 40 inter-agency interactions with 32 work teams.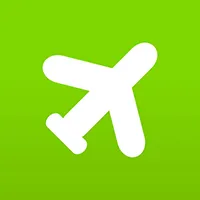 Book cheap flights to UAE
Usrati Services
Usrati offers a variety of services to aid in the establishment of families in the UAE. To avail these services, you need to create an account on Usrati's official website. The following are the services provided by this platform:
Marriage certificate
This service enables you to view and download your marriage certificate, providing a convenient way to maintain an electronic copy of this crucial document for record-keeping or legal purposes.
Family book
After marriage, you can apply for an electronic Family Book via Usrati. This service simplifies the process of updating your family records and ensures that all pertinent information is securely stored for future reference and administrative needs.
Marriage grant
Usrati allows you to apply for a marriage grant, which serves as financial support for newlyweds. However, certain eligibility criteria must be met to avail this grant.
Housing assistance
This service enables you to apply for housing assistance to secure appropriate accommodation. Please note that specific eligibility criteria must be met to avail this service.
Pregnancy care
Usrati will soon provide informative content related to pregnancy, including various pregnancy milestones and parental roles.
Mabrouk Ma Yak
This service assists you in applying for all necessary documents for your child. The documents will be delivered to your home for added convenience.
Paternity leaves
Usrati allows you to easily apply for paternity leave following your child's birth, providing an opportunity to spend quality time with your newborn and offer essential support to your family.
Maternity leaves
In addition to paternity leave, Usrati also facilitates the application for maternity leave following your child's birth.
Child allowance
Upon the birth of your child, Usrati offers a service to apply for a child allowance. This allowance serves as a valuable financial support mechanism designed to assist families in catering to the needs of their newborns.
Child development survey
This upcoming service will enable you to check whether your child is meeting developmental milestones by answering survey questions provided by the platform.
Child education
Usrati allows you to apply for your child's education. You can book a seat for your newborn in government schools without waiting until they are older.
Child care
This upcoming service will enable you to check your child's vaccination history and plan.
[Total:

142

Average:

4.6

]