This article has been reviewed by Wego's editorial team to ensure that the content is up to date & accurate.
Updated 15 February 2021
With a few notable exceptions, vaccination drives in many of the world's countries have been slow and sluggish hampered among others by shortages, bureaucracy and distrust of the available vaccines. Even among the world's richest countries supplies are few and far between with access currently limited to priority groups such as the elderly and frontline workers.  
So in light of all this, how does a pay-to-access, vaccine vacation to Dubai sound? Would you be for or against it? To help you decide, here's all you need to know about vaccine tourism; its legality, pros and cons, and whether or not it's available to you.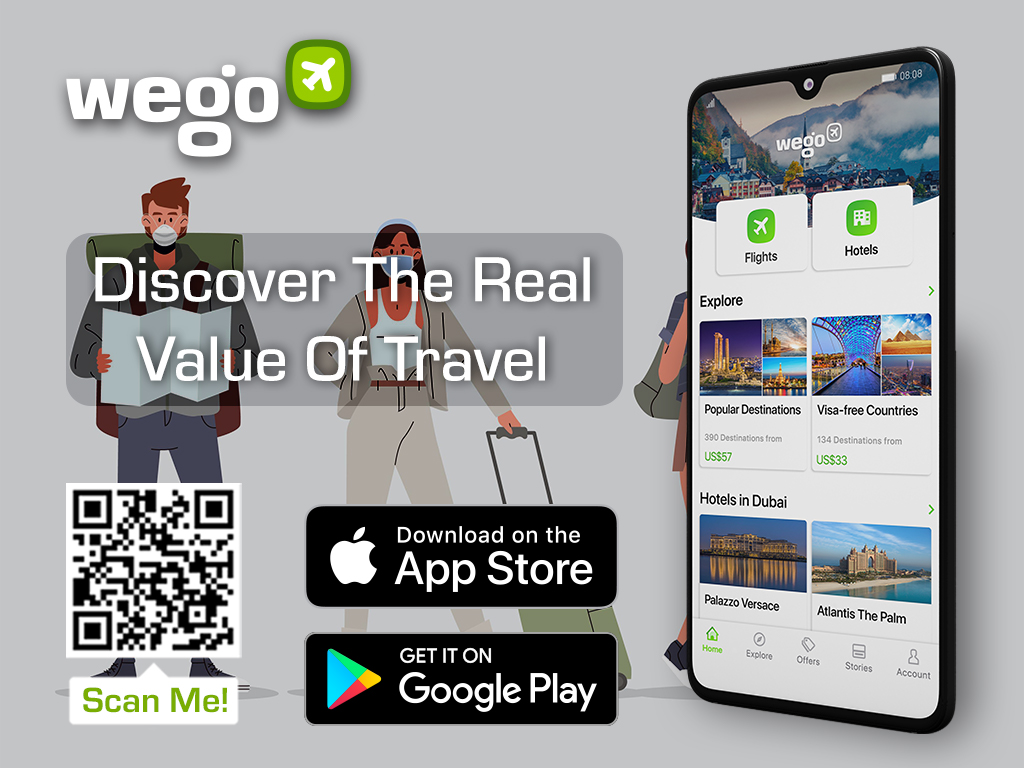 What is vaccine tourism?
Vaccine tourism is the act of visiting another country (or a place still within a country) with the aim of acquiring a vaccine otherwise unavailable to individuals in their country or city of residence. Naturally, with the current pandemic, vaccine tourism is synonymous with the COVID-19 vaccine not yet available worldwide.  
Many governments, such as the UK, adopt a system aiming to provide even distribution of the vaccine for its citizens. Consequently, the system does not allow for people to jump the coronavirus vaccine queue, regardless of their financial background. 
Those who are outside the priority list have no other option but to simply wait for their turn. Depending on which country they're residing in, getting themselves inoculated may take months or even longer. 
Is vaccine tourism legal?
Well, it's complicated. The current vaccine tourism 'arrangements' essentially constitutes taking advantage of an existing loophole of a country's COVID-19 drive. 
For example, the state of Florida in the US has experienced an influx of interstate and international travellers visiting the Sunshine State solely for the purpose of getting themselves inoculated.
This was possible due to the state's previous vaccine policy of not requiring recipients to prove their Florida residency status. As such, international visitors from countries like Argentina, Brazil, Canada and Venezuela were able to acquire the vaccine. The loophole has since been closed with state authorities stating that tourists will no longer be able to acquire the vaccine in the state of Florida.
Can I travel on a vaccine vacation?
In the case of Dubai, there have been questions being raised as to the possibility of acquiring COVID-19 jabs for tourists and travellers. The official vaccine policy of Dubai states that it does not currently offer vaccination jabs to non-residents and tourists.
However, The Guardian has reported that an exclusive concierge club by the name of Knightsbridge Circle has managed to secure a partnership with the UAE government in allowing private access to the Sinopharm vaccine for its members. The exclusive club is renowned for delivering high-end experiences and items for its elite clientele, such as arranging lunches with celebrities and providing direct access to purchasing highly coveted fashion items with waiting lists extending to several years.  
Elsewhere, travel agencies in India are also capitalizing on the current trend as they offer attractive vaccination packages from Mumbai to New York for just USD 2,000. These vaccination packages include a 4-day itinerary with the COVID jab serving as the main attraction.
In short, the question of whether or not you can travel on a vaccine vacation is largely contingent on your country of residence as well as your willingness to pay the cost associated with these pay-to-access trips.