This article has been reviewed by Wego's editorial team to ensure that the content is up to date & accurate.
Updated 10 June 2021
With a few notable exceptions, vaccination drives in many of the world's countries have been slow and sluggish hampered among others by shortages, bureaucracy and distrust of the available vaccines. Even among the world's richest countries supplies are few and far between with access currently limited to priority groups such as the elderly and frontline workers.  
So in light of all this, how does a pay-to-access, vaccine vacation to Dubai sound? Would you be for or against it? To help you decide, here's all you need to know about vaccine tourism; its legality, pros and cons, and whether or not it's available to you.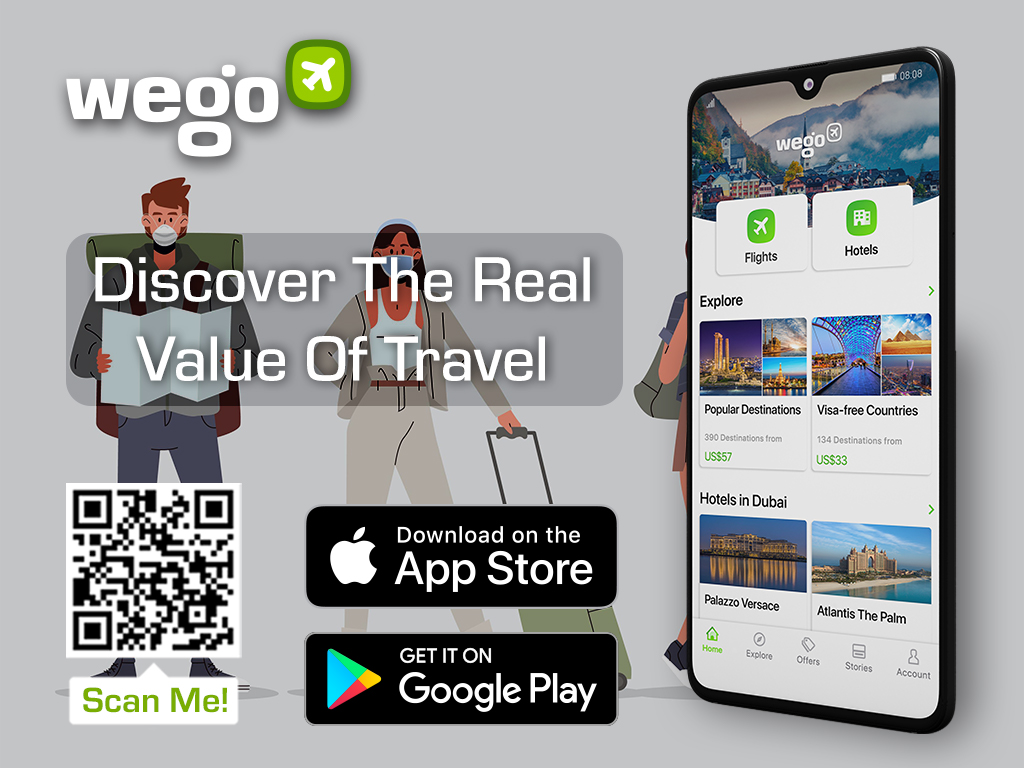 What is vaccine tourism?
Vaccine tourism is the act of visiting another country (or a place still within a country) with the aim of acquiring a vaccine otherwise unavailable to individuals in their country or city of residence.
Many governments adopt a system aiming to provide even distribution of the vaccine for its citizens. Consequently, the system does not allow for people to jump the coronavirus vaccine queue, regardless of their financial background. 
Those who are outside the priority list have no other option but to simply wait for their turn. Depending on which country they're residing in, getting themselves inoculated may take months or even longer. 
Naturally, with the current pandemic, vaccine tourism is largely associated with privilege, as easy travel and access to COVID-19 vaccine—or a particular preferred brand—is limited to people with the means to hop on a plane to get their jabs.
Is vaccine tourism legal?
Well, it's complicated. Some countries such as the UK are implementing a system that makes it impossible for anyone to jump the line. Thus it's not legal nor is it possible for foreign visitors to travel to the country and get themselves inoculated.
But if you're eligible for entry into the US, then you just might be able to legally secure your inoculation depending on which state you're visiting. Vaccine rules vary between states with some states such as Alabama, Arizona, California etc not requiring residency status. On the flip side, states like New York, Utah and Nebraska require proof of residency, with vaccine regulations for other states falling somewhere in between. 
As such, the question of whether or not vaccine tourism is legal and/or ethical largely depends on the prevailing rules and regulations of the destination country.
Can I travel on a vaccine vacation?
The Guardian has reported that an exclusive concierge club by the name of Knightsbridge Circle has managed to secure a partnership with the UAE government in allowing private access to the Sinopharm vaccine for its members. 
In the same country, visiting Chinese nationals can also receive a vaccine in Dubai, based on the cooperation between the UAE Ministry of Foreign Affairs and International Cooperation (MoFAIC) and the Chinese Embassy.
However, there has been news regarding the availability of several perfectly legal vaccine tourism destinations in which foreigners are invited to visit and take the jab. More on this below.
Where can I travel for vaccine tourism?
As of late, there have been some countries hinting at the possibility of travellers arriving and getting inoculated legally. We'll keep you updated with the latest information.
United Arab Emirates
Visiting Chinese nationals above 16 years old, who hold a short-term UAE tourist visa, can now receive a COVID-19 vaccine in Dubai, according to the UAE Ministry of Foreign Affairs and International Cooperation (MoFAIC) and the Chinese Embassy.
Called 'Spring Sprout Action', the vaccine program was launched following a meeting in the UAE in March between Sheikh Abdullah bin Zayed Al Nahyan, UAE Minister of Foreign Affairs and International Cooperation, and Wang Yi, Chinese State Councilor and Foreign Minister, where it was agreed to set up a regional vaccination centre. Chinese tourists in the UAE can visit the official websites of the Chinese Embassy in the UAE and the Consulate-General in Dubai for more details of the vaccination programme.
The United States
Keep in mind that there are no official rules and regulations in place to accommodate foreign travellers in search of vaccination. While those who are eligible to enter the US may travel to states that do not require residency, there are no guarantees that anyone will be able to acquire the vaccine.
The following are states requiring no residency status:
Alabama, Arizona, California, Colorado, Iowa, Louisiana, Maryland, Michigan, Minnesota, Montana, New Mexico, North Carolina, North Dakota, Ohio, Oklahoma, Pennsylvania, South Carolina, Tennessee, Texas, Virginia.
Guam
The US island territory Guam is planning a vaccine vacation initiative that will welcome American expats and foreign tourists looking to get inoculated with either Pfizer or Moderna vaccine offered by the US. The planned tour packages will see visitors immediately vaccinated upon arrival.
The Maldives
The Maldives is planning on launching its "vaxication" program in a bid to boost tourism. The program, dubbed the '3V', will not go ahead until the entirety of the country's 550,000 population has been fully vaccinated.
The 3V program will allow tourists to 'Visit, Vaccinate and Vacation.' The Maldives is planning to offer visitors two doses of the vaccine which means that visitors would have to remain in the country for at least several weeks.
Serbia
Serbia has surprisingly managed to acquire some 15 million vaccine doses for its seven million population. A menu consisting of AstraZeneca, Pfizer, Sinopharm and Sputnik V is available for those interested to get the jab. Rather peculiarly, only a handful of Serbs are actually willing to get themselves inoculated for a variety of reasons.
As such, the Serbian government has offered foreigners the chance to visit the country and get themselves jabbed.
Russia
Andrei Ignatyev, president of the Russian Union of Travel Industry, speaking to Russian state news agency, stated that the country is ready to welcome tourists who want to be vaccinated with Sputnik V.
A three-week vaccine tour will reportedly cost between $1,500 and $2,500, excluding airline costs.
Zimbabwe
Zimbabwe is seeing a boost in vaccine tourism as foreign nationals have started arriving in the country to get vaccinated against Covid-19, for a fee. Zimbabwe has so far authorised the use of four Covid-19 vaccines: China's Sinopharm and Sinovac vaccines, Russia's Sputnik V and Covaxin from India.
With several African countries still facing challenges with slow Covid-19 vaccine rollouts, President Emmerson Mnangagwa said last month that visitors could get the jab in Zimbabwe if they were willing to pay.