The lantern holds a profound cultural and spiritual significance in many regions across Asia and other areas with large numbers of people of Asian descent. From the hilly and mountainous Chiang Mai to the snowy bliss of Yonezawa, people celebrate in the soft glow of lanterns.
Here are five upcoming festivals to check out:
Full Moon Lantern Festival (Hoi An, Vietnam)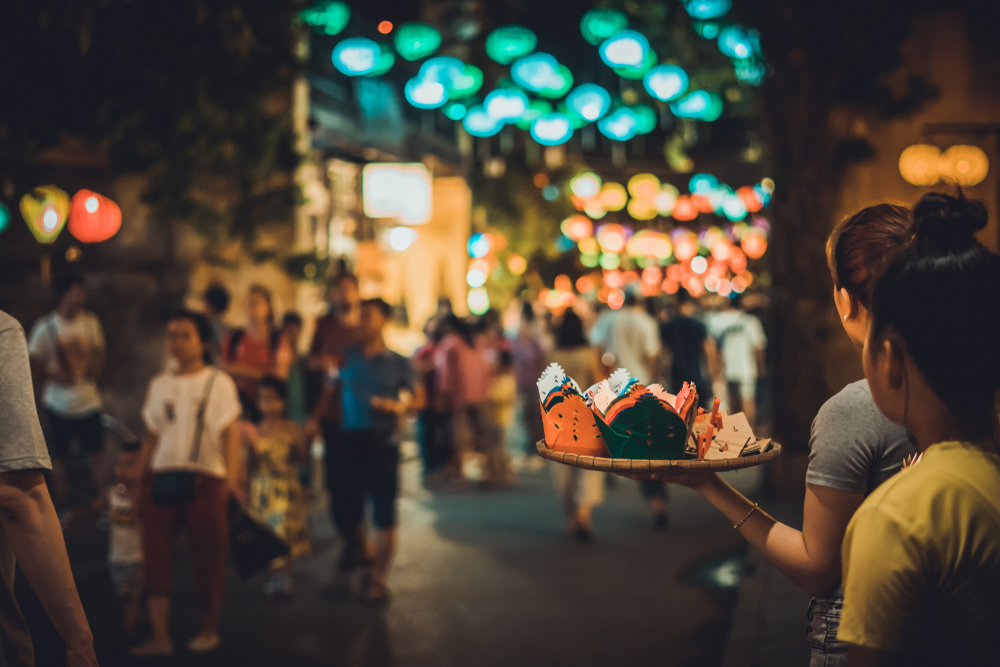 The monthly Full Moon Lantern Festival in Hoi An is connected to Buddhist traditions of reflection and paying tribute to their ancestors. In the evening, people would (mostly) switch from electronically powered lights to candlelit lanterns. You could also participate in a lantern release on the rivers, believed to bring about well-being.
When: Monthly on the 14th day of each lunar month, next ones are on November 10 and December 9, 2019
Yee Peng Festival (Chiang Mai, Thailand)
While there is the Loi Krathong (we'll get to that later) that is celebrated throughout Thailand, Chiang Mai also celebrates the Yee Peng Festival.
Originally a ceremony only performed by monks, common folk can now participate in it if they buy a ticket – in efforts to expand tourism. Thousands would gather on this day under the full moon to release lanterns called khom loi (made of rice paper) into the sky.
When: Varies, during the full moon in the 2nd Lanna lunar month, next one is on November 11 until November 12, 2019
Find cheap flights to Chiang Mai
Loy Krathong (Various locations, Thailand)
Loy Krathong is a festival widely celebrated across Thailand, which sometimes overlaps with the Yee Peng Festival. This festival, however, releases a krathong (a container made of banana leaves and/or trunk) into the river. It is filled with flowers, incense, and candles. Some popular destinations where this tradition takes place are Bangkok and Sukothai.
When: Varies, during the full moon in the 12th Thai lunar month, next one is on November 11 until November 13, 2019
Pingxi Sky Lantern Festival (New Taipei City, Taiwan)

Every year, the Pingxi Sky Lantern Festival would be held in the villages of Pingxi, Jingtong, and Shifen. Thousands would gather to release paper lanterns into the sky, with their wishes written all over them.
This happens on the last day of the Chinese New Year, observing the end of the festivities for the year and ushering in a more prosperous one ahead.
When: Annually on the 15th day of the first lunar month, next one is on February 8 until February 23, 2020
Uesugi Snow Lantern Festival (Yonezawa, Japan)

A very different festival on this list, the Uesugi Snow Lantern Festival. This festival not only happens during winter, but the lanterns people in the town use for their celebrations are also made out of snow.
This is not only seen at the festival but all over the tiny village of Yonezawa as well, giving a romantic glow to the streets lined with food stands selling local specialties.
When: Annually on the 2nd weekend in February, next one is on February 8 until February 9, 2020
Be conscious of your actions
In light of all the festivities (excuse the pun), let's not forget to be responsible for our actions.
Pollution is a serious issue we are facing now, and polluting someone else's home is not cool. While soaking up local culture is important, participating in something really meaningful to the locals that hold no significance to you is not a good look for a photo either.
If you must participate, however, remember to be conscious of the materials you use as well as the trash you generate.