This article is reviewed regularly by Wego's editorial team to ensure that the content is up to date & accurate.
Updated October 2023
While Artificial Intelligence stands at the forefront of addressing humanity's computational challenges in the future, the AI World Summit stands as a pivotal congregation for global leaders in this field. The leaders come together to explore innovative AI advancements and their potential integration into everyday life to enhance convenience and efficiency.
As a testament to the significance of this endeavor, Inspired Minds, the organizer of the two-day World Summit AI 2023 held in Amsterdam from 11 to 12 October 2023, has recently inked a five-year agreement to adapt its event for the Middle East region, allowing World Summit AI MENA 2024 to take place in Qatar.
Read on as Wego delves deeper into what to anticipate at the World Summit AI MENA 2024. 
What is the World Summit AI MENA 2024?
World Summit AI MENA 2024 is the global Artificial Intelligence Summit's Middle Eastern and Northern Africa edition organized by Qatar's Ministry of Communications and Information Technology (MCIT). Qatar's government's strong commitment to technological advancements and innovation has positioned it as an ideal host for the summit.
The initiative strives to draw tech experts worldwide to come together and exchange ideas, fostering healthy discussions on the advancements and possibilities in Artificial Intelligence.
World Summit AI MENA 2024 dates
The World Summit AI MENA 2024 is a two-day event scheduled from 10 to 11 December 2024 in Doha, Qatar.
The advanced announcement aims to attract more visitors and firms from across the globe and ensures meticulous preparation and seamless execution of the event.
World Summit AI MENA 2024 location
The World Summit AI MENA 2024 is scheduled to be held at the Doha Exhibition & Convention Center (DECC) from 10 to 11 December 2024.
The event will unite numerous AI enterprises, major tech companies, startups, investors, and scientists leading the way in AI locally and internationally.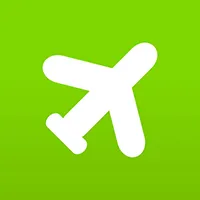 Book cheap flights to Qatar
World Summit AI MENA 2024 events
The World Summit AI MENA's primary objective is democratizing access to AI by inviting diverse perspectives and establishing a global platform for exchanging knowledge and skills. The key highlights of the forum include:
Celebrity speakers
The summit attracts global AI leaders, providing them a platform to share their insights and expertise across various domains of Artificial Intelligence with attendees.
Industry highlights
Participating companies can utilize this platform to showcase their latest AI innovations and breakthroughs, offering hands-on experiences for summit attendees.
Broadening knowledge
The summit's multifaceted panel discussions, workshops, and presentations guarantee that each participant departs with invaluable insights and a heightened passion for the subject matter.
Forming connections
The World Summit AI MENA 2024 will also help connect with leading experts across diverse AI domains, offering a platform to nurture collaboration and foster partnerships within the AI industry.
Showcasing talent
The World Summit AI MENA 2024 will further provide participants with the opportunity to engage in hackathons and competitions hosted at the summit, enabling them to challenge their abilities, unleash their creativity, and compete for enticing prizes.
[Total:

125

Average:

4.7

]