Once upon a time, people travelled on horses. It was either that or walking. However, if you have some distance to cover, then the muscle power from the mustang is the better option.
For the four-wheel, air-conditioned automobile that we ride in today, we have Karl Friedrich Benz to thank. Acknowledged by everyone as the father of cars, Karl Benz was determined to replace horses with a self-driven carriage.
In 1885, the world's first practical automobile powered by an internal combustion engine was introduced. On January 29, 1886, Karl invented the three-wheel gas-fueled car named the Benz Patent Motorwagen.
He unveiled the first four-wheel car in 1891. He became the first legally licensed driver in the world. And as the name suggests, Karl Benz is synonymous with Mercedes Benz.
"A new car is not going to change your life." —Monica Ali
I got my driver's license at 18 years old with many demerit points to spare. Back then, being able to drive a car was a form of empowerment. My driving skills are worth mentioning too, although I am no F1 driver, I can handle parallel parking.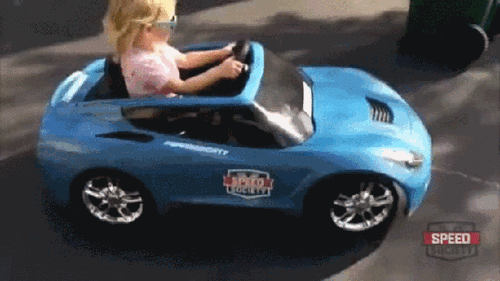 What a car means to me is getting my children and myself from Point A to point B. Owning a car is a luxury, a very expensive umbrella. But also one that my family of four can not do without. To some, this steel on wheels has more sentimental value.
I know of a friend who is passionate about cars since the time he learnt to speak. As a child, he knew more about cars and all the works than an average adult does. He grew up and joined the automotive industry and is still as passionate about cars today as he is when he was a child.
He and many others love a good drive and appreciate any make and model of automobile that can bestow that experience.
A great car attunes to the driver's slightest twitch and desire. When they drive, these people are one with their machines. It is not possible to fully appreciate the potential of a race car on a simple road.
On every avid car lovers' bucket lists, you'll find some of these world's best mountain passes and roads.
Great St Bernard Pass, Switzerland
The history of this mountain pass and the origins of the St Bernard breed of dogs are closely intertwined. The third highest Switzerland mountain pass is 2469 metres above sea level.
Located in the canton of Valais, Switzerland, the road connects Martigny in the canton of Valais, with Aosta in the region Aosta Valley in Italy. You can cross over to Italy so bring along your passport!
The Great St Bernard is a profoundly historical mountain pass. It was used by Romans who crossed it with Julius Caesar in 57 BC, and Napoleon with his army to invade Italy. This piece of history was immortalized in a famous painting by Jacques David. At its highest point is the renowned hospice of monumental importance.
The Great St Bernard Pass has forested valley, stunning mountain backdrop and panoramic alpine views with plenty of scenic photo opportunities.
The asphalted road was built here in 1905, and the route is curvy and enjoyable for a leisure drive. It is also a prevalent cycling route and featured several times in the Tour de France and the Giro d'Italia bicycle races.
Atlantic Ocean Road, Norway
What looks like a scene out of the movie "Inception" is a road that is Norway's most famous attraction, the Atlantic Road.
A breathtaking route with many accolades, one of the many being Norwegian Construction of the Century, it is a National Tourist Route and a preserved Cultural Heritage site. Having survived 12 hurricanes and finally opened in 1989, Atlantic Road stretched 8.3 -kilometres.
It connects Averøy island with the mainland via an archipelago of small islands and has a total of eight bridges. A modern engineering marvel combines with the magnificent Atlantic Ocean.
The drive is unforgettable and dynamic, subject to the different weather elements of the time of your tour. A calm sunny day offers a smooth picturesque journey with many tourist stops and viewpoints.
A trip on a stormy day will be thrilling with sensational waves crashing into the bridges and engulfing the driving cars for a few seconds.
Atlantic Road is a serpentine route, with twists, arches and dips, that visitors can enjoy by foot, bicycles, bikes and cars. Considered as the world's most beautiful road trip by many, the Norwegian coastal landscape and the beautiful villages will leave this drive with enduring memories.
Stelvio Pass
The "il meglio del meglio" (best of the best) of Northern Italy's driving roads is undoubtedly Stelvio Pass or Passo dello Stelvio. It is the highest paved road in the Eastern Alps with an elevation of 2757 metres above sea level.
Located in the Ortler Alps in Italy between Stelvio in South Tyrol and Bormio, this 25 kilo-metres mountain route is one of the most famous in the world.
Stelvio Pass is also known as "queen of the pass roads" is not for the novice drivers. It is unabashedly designed for the professional motorcyclist, the confident cyclist and the petrol heads to lay down some rubber.
Featured on Top Gear and touted as "The world's best road" by host Jeremy Clarkson, its fan-base has since exploded. An extremely challenging drive with 48 Hairpin bends, innumerable twists, exceedingly narrow clearance and steep incline serves to test and delight you.
The thrill of the knowledge that one wrong move can result in going over the low barrier and plunging into oblivion is intoxicating. Conquer it, and you will satisfy that adrenaline rush and satiate the beastly ego.
You can expect a lot of traffic because of its fame and the best time to drive on it is 4 am to avoid everyone. However, this masterpiece of road engineering has earned its rightful place at the top because of how it makes drivers feel.
It is a journey of conquest and a journey of dreams; that is what makes it one of the best driving road. When you are on it, you forget everything. There is nothing else to distract you. It is just you, your machine and the asphalt.
Karakoram Highway, Pakistan
This highway is what friendship is made of, one that was built with great strife and weathered through the harshest conditions and completed after 20 years.
The world's highest paved road is at 4880 metres above sea level, connects Pakistan and the entire Indian subcontinent to China. The 800 metres long Karakoram Highway (KKH) is thus aptly known as the Friendship Highway.
The sheer magnitude of this project undertaken by the two nations and its staggering altitude has earned the title of the 8th wonder of the world. The route traces one of the many passages of the ancient silk road—there are rock carvings on the mountain cliffs dating back to 5000 and 1000 BC. The highway is lined with towns—biggest being Gilgit town—and stalls set up by hospitable locals selling their trinkets and delicious food.
It courses through three of the highest and most beautiful mountains, the Himalayas, the Karakoram and the Hindu Kush.
The views of unobstructed valleys and colossal mountains are genuinely heart-stopping; it is not known as the 8th wonder of the world for nothing. This highway indulges you with more scenic views than any other roads in the world.
From the red mountain ranges of Oytagh Kunlunshan to the white dunes of the Bulungkol Valley, from the green grassland to the snow-capped peaks of the Muztagata and the riveting blue of Karakul Lake, this extraordinary highway indulges you with all things mesmerizing.
The Karakoram Highway in all its majesty is not without dangers and risks because of its susceptibility to landslides and unfavourable weather conditions. What you get out of driving on the Karakoram highway is an unforgettable experience of a lifetime. It gives driving a new sense of purpose.
Discovering such spellbinding roads which lead to equally wondrous scenery is a moment of humility and gratitude. All these would not have been possible without the genius of a man, sheer determination of human engineering and mother nature combined to gift us with the best roads around the world!