ShopBack is a cashback reward program that allows users to earn cashback as they shop online. Join us this ShopFest where we will value-add your online purchase decisions and help you to shop the smarter way. ShopBack is currently prominent and empowering customer and online merchants across 7 countries – Singapore, Malaysia, Indonesia, Philippines, Taiwan, Thailand and Australia.
If you're in need of a short getaway but don't wish to spend all the time on the flights and travel, Bintan might just be the perfect spot for you. Nothing beats being able to relax and have a good time out on an island and away from the city life.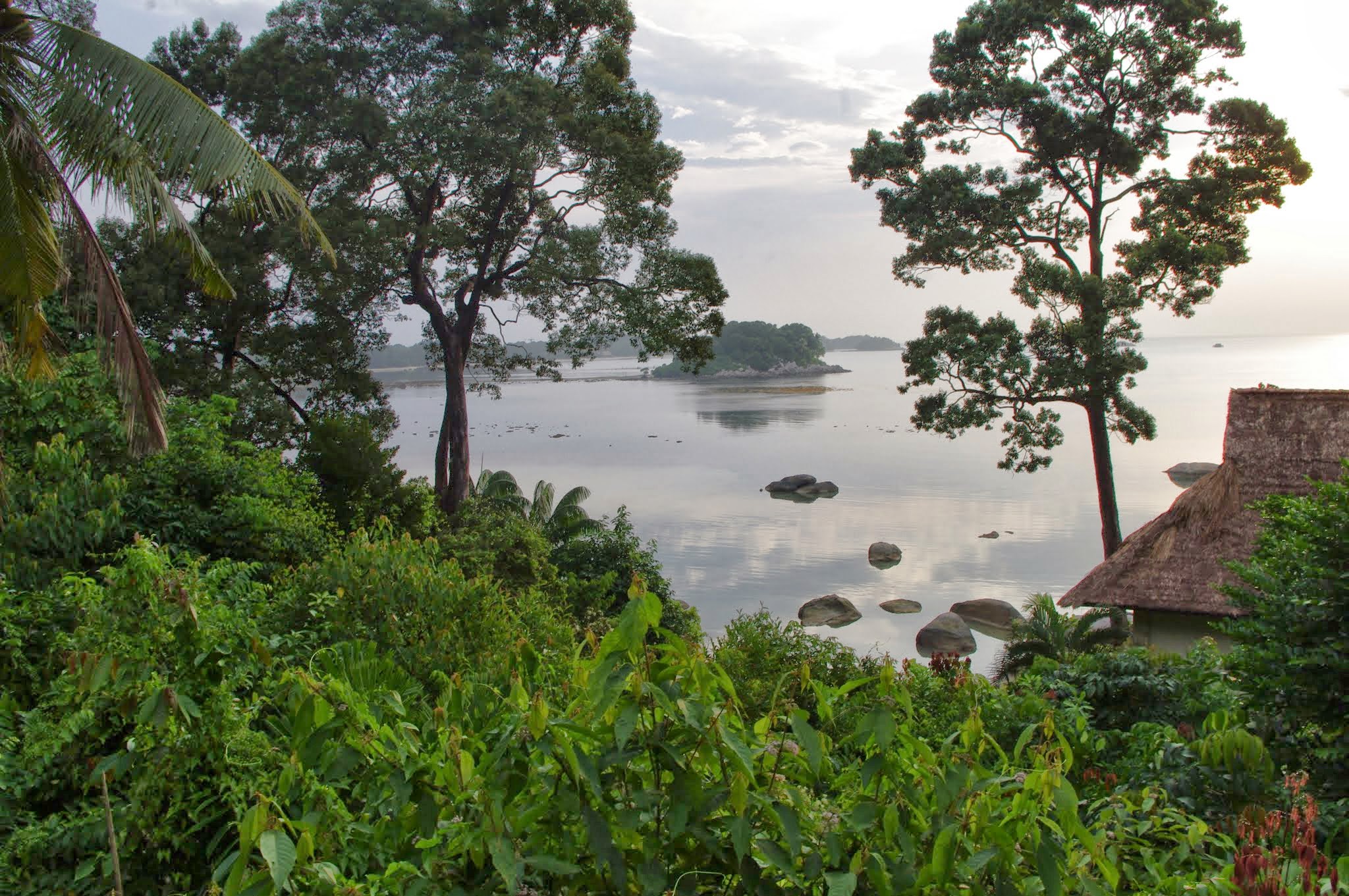 A short boat ride away from Singapore, the Bintan island is part of the Riau archipelago of Indonesia and one of the top travel destinations for Singapore. There are plenty of amazing sights to see and activities to do while here, so make the most of your vacation and seize the moment. Listed below are some exciting things that you can do with your loved ones when you visit Bintan!
Visit the 500 Lohan Temple
For the religious and even the non-religious, the 500 Lohan Temple is a magnificent attraction to visit. There are about 500 life-sized Lohan statues neatly lined up in rows in the temple backyard. Each statue is dressed in different costumes and has different facial expressions, making it a lovely and interesting experience. With the grand interior of the temple, you get a piece of China in Bintan without an overwhelming number of tourists.
Where: Batu 13, Bintan Regency, Riau Islands Province 29125, Indonesia
See the mysterious sand dunes of Gurun Pasir Busung
Discover a stretch of desert in the middle of a rainforest and beach in Bintan. And you'll be surprised to see the mysterious sand dunes of Gurun Pasir Busung in Bintan. Formerly a quarry, it is now transformed into spectacular sand dunes that mimics the majestic landscape of the Arabian nights. However, it is situated at the side of Jalan Raya Busung and there's no public transportation to reach it which can be quite a hassle. As this spot hasn't undergone any significant tourism developments, it remains rustic and charming, and one of the top attractions you need to visit when in Bintan.
Where: Busung, Seri Kuala Lobam, Kabupaten Bintan, Kepulauan Riau 29152, Indonesia
Catch a glimpse of the Sea Gypsies' life
Go beyond the popular attractions and activities on the island and witness the lives of the Sea Gypsies. The nomadic people stay in homes that are built on stilts over the waters or in boats sailing the water. Visiting this village is a heart warming and eye-opening experience especially when the children around bask in smiles and thoroughly enjoy your company. This will definitely give you some valuable takeways on the simpicity of life and discover a different side to Bintan.
Where: 'Sea Gypsies' Panglong Village is 1 hour away from Bandar Bentan Telani port in Bintan
Discover the brick igloos of Rumah Arang
We've all heard of the ice igloos of Greenland, but these brick igloos in Indonesia is a whole new world. It may be hard to believe such igloos exist in Bintan but it is 100% true! These dome-shaped huts were the furnaces for inhabitants of the island. Unfortunately, they becoome obsolete after the traditional way of burning mangrove to make charcoal was prohibited. But good news for us as they have become a tourist attraction that serves as a great backdrop for your photos.
Where: Rumah Arang Travel, Kawal, Gunung Kijang, Bintan Regency, Riau Islands 29151, Indonesia
Hike up Gunung Bintan
For the adventurous who are looking for a challenge, we highly recommend you go for a hike up Gunung Bintan. This 340-meter mountain will spoil you with true jungle treks and breathtaking scenery that you'll treasure all your life. When you reach the peak, delight in the fantastic views and cooling breeze as you celebrate your milestone. On your way down, you can take a dip in the pool set at the base of the waterfalls. It is undoubtedly a great way to reward yourself after an exhausting trek and appreciate nature in its best state.
Where: Kampung Bintan Bekapur, Bintan Regency, Riau Islands Province, Indonesia
Opening times: 8 am to 3pm daily.
Have fun playing paintball with your buddies
Yet another interesting activity you can do in Bintan is Paintball, especially for those up for an exhilarating game. One paintball session at Nirwana Gardens or Bintan Lagoon Resort for SGD 50 per person inclusive of first 50 pellets. This activity encourages teamwork and is also a great workout. Make up some crazy storyline and you've got yourself a K-drama in the making. Nothing truly beats putting your game face on and being competitive at times!
Where: Nirwana Resort hotel, Jl. Panglima Pantar, Sebong Lagoi, Teluk Sebong, Sebong Lagoi, Tlk. Sebong, Kabupaten Bintan, Kepulauan Riau 29155, Indonesia
Relax at Aroma River Spa
A humble looking spa is usually the best kind of spas around. True to its name, Aroma River Spa is built on stilts and offers rejuvenating spa treatments. Situated at Mutiara Beach Guesthouse, this one and only floating spa in Bintan offers heavenly massages. I recommend going for their signature 75-minute Traditional Riau Body Massage. If you're feeling fancy, then go all out with the De-stres River Spa Package which includes a 105-minute scrub and massage. You can also go for a leisure boat ride down the river and surround yourself with the luscious rainforest.
Where: Aroma River Spa, Malang Rapat, Gunung Kijang, Bintan Regency, Riau Islands 29151, Indonesia
Watch the turtles hatch at Lagoi beach
Head over to Lagoi beach and watch the turtle eggs hatch! If you happen to be visiting in mid-May to end of June or August to September, don't miss out the chance to see some green turtles and hawksbill hatching and rushing into the ocean. This might seem plain but will be an eye-opening experience for the young kids. Even as adults, you won't get enough of these little creatures as you see them making their way to the salty waters.
Where: Lagoi Beach, Sebong Lagoi, Teluk Sebong, Sebong Lagoi, Tlk. Sebong, Kabupaten Bintan, Kepulauan Riau, Indonesia
Be in awe with the surreal lake at Danau Biru
Come by Danau Biru (the blue lagoon) and be surprised by the mesmerizing lake you'll see here. Surrounded by white sand dunes, this lake will take your breath away. In fact, Danau Biru was a result of a mining activity and it's not actually a natural wonder. Nonetheless, it is still worth a visit once in Bintan. You can expect a peaceful time here surrounded by stunning scenery. Be sure to pack your own food when planning to go here as there are no restaurants or stores for dining.
Where: Jl. Raya Busung, Bintan Regency, Riau Islands Province 29152, Indonesia
Try wakeboarding at Bintan Wake Park
Get your adrenaline fix at Bintan Wake Park! It is the first bespoke wakeboarding site in the region that will give you a serious adrenaline rush. If you're into water sports, then this is the ultimate place to check out. Wakeboarding is a challenging sport that tests your endurance, balance, and strength. Additionally, it is the perfect activity for all those who wants to pick up surfing. Aside from wakeboarding, there are more activities to check out at Treasure Bay that you'll spend more than half a day here.
Where: Bintan Wake Park, Jl. Raya Haji Km 1 | Treasure Bay Bintan, Bintan Regency, Riau Islands Province, Indonesia
Enjoy a jungle adventure at Mangrove Discovery Tour
Up for a jungle adventure? Go on Mangrove Discovery Tour and appreciate the lush nature. Apparently, mangroves are a crucial part of the ecosystem because they protect the coastline from erosion as well as provide a shelter for numerous varieties of marine life. Relishing the calmness of the forest is also a priceless moment you'll get to cherish here. Try the night tour to take your journey under the starry skies and see fireflies circling the river.
Where: Lagoi, Bintan Regency, Riau Islands Province, Indonesia
This article originally appeared on Shopback