Crowds might be hell for some but heaven for others. If you're an extroverted soul that thrives on being around people, the following locations might offer you some hints as to where your next vacation spot should be.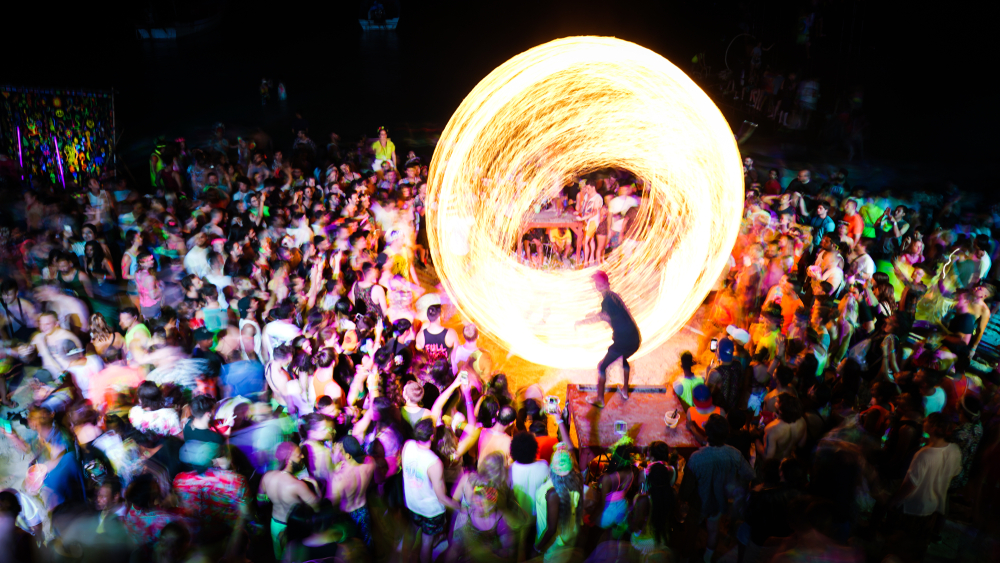 For the introverts among us, do not be intimidated. More often than not, crowds can actually add to the experience and atmosphere of a place. Some locations would just seem off, or strange without some bustling. Visiting the following destinations will surely just get your heart pumping and Wego will get you there ASAP!
Times Square (New York City, USA)
Sometimes referred to as "the center of the universe", and "the heart of the world", Time's square is one of the world's most popular tourist destinations, entertainment hub and shopping district. Stretching from West 42nd to West 47th street, More than 300,000 people walk through Times Square daily for a dose for New York charm.
Ever year on December 31st, hundreds or thousands of people gather at Times Square waiting with baited breaths for the arrival of the new year. As the clock strikes 12, the sparking Times Squares Ball suspended high above rains down over 3,000 pounds of confetti to the audience below. More than a few wedding proposals have happened during the ball drops.
This is one of the city's most famous traditions and has inspired other such similar ball drops across the globe.
Find cheap flights to New York City
Shibuya Crossing (Tokyo, Japan)
At peak periods, 3000 people collectively scramble across Tokyo's Shibuya Crossing whenever the lights align. While it's claim of being the busiest intersection on earth might be disputed, this pedestrian crossing is a marvel in itself.
Chaos and harmony go hand in hand as crowds all corners of the district cross the main intersection in structured discipline. In many ways, it seems as if the very essence of Tokyo herself has been bottled into this lively, neon-lit crossing.
This crossing wouldn't function so smoothly without the all seeing eye of the traffic conductor. The conductor remains out of sight, but it is on his cue that the crowds begin to make their journey across to the other side. It gets a little more hectic on rainy days as umbrellas jostle in the mix, but all in all, this crossing functions like a well-oiled machine.
Full Moon Party (Ko Pha-ngan, Thailand)
This all-night beach party is celebrated on the night of (or in some cases, before or after) every full moon. Tourist make up most of the party goers and each full-moon evening can see a draw of between 10,000-30,000 people.
Beginning at dusk with the rising of the yellow moon, this party reaches fever pitch as the full moon hangs high in the sky. Dancing and drinking carry on way into the early hours of the morning, as impromptu fireworks, jugglers and fire-eaters entertain the crowd.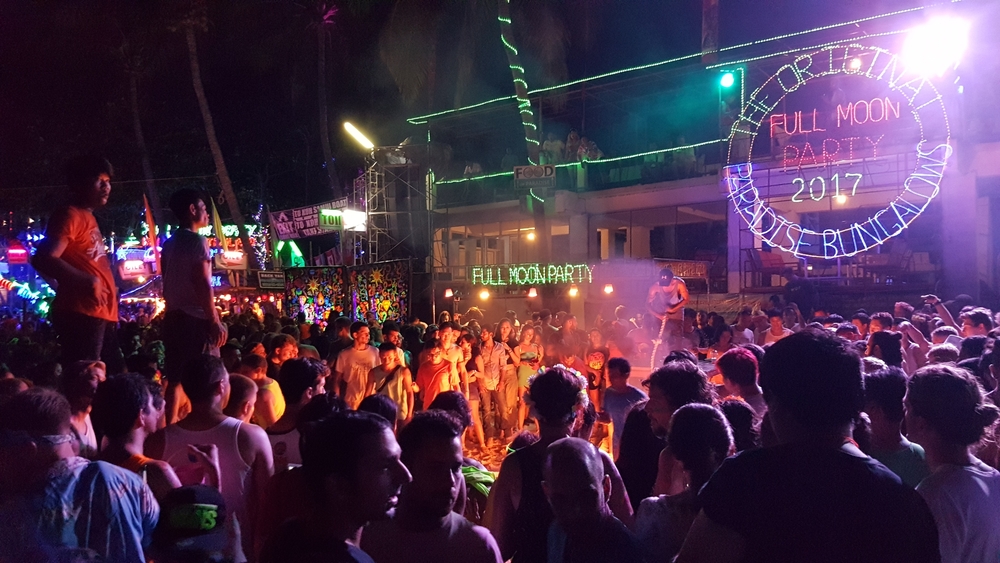 This party is, unfortunately, not without controversies. Many locals complain about the noise pollution caused every month. As Thailand continues to clean up it's tourism image, many other moon parities have been shut down with the only one still standing being the original at Ko Pha-ngan.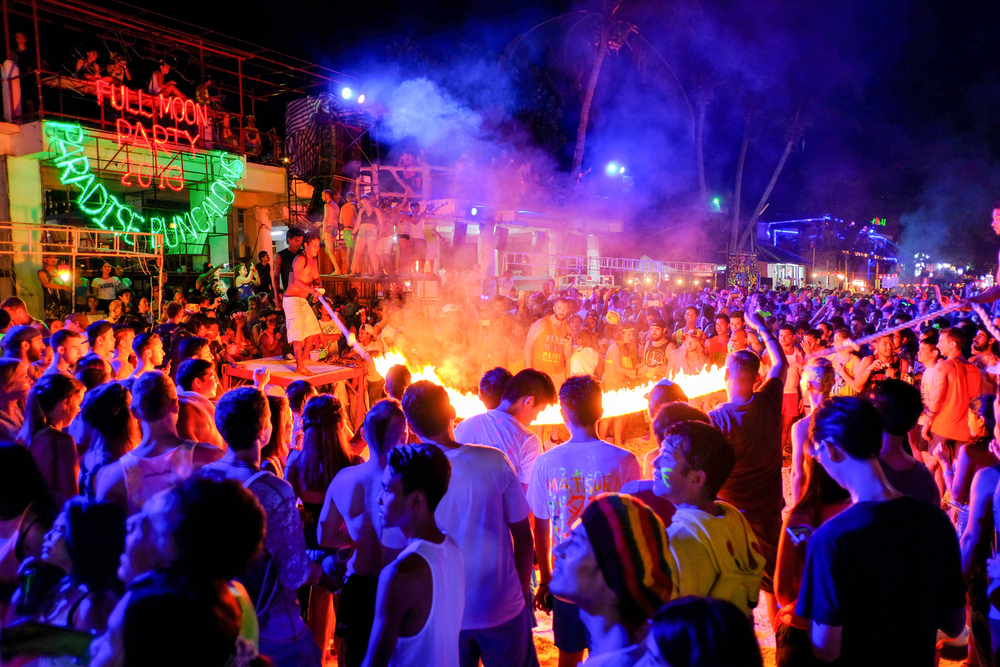 Find cheap flights to Koh Samui
New Year's Dive (Scheveningen, The Netherlands)
No matter how cold the weather may be, you can be sure that around 25,000 people from the Netherlands will dive into the cold North Sea during New Year's Day every year.
This ice-cold tradition started in 1960 when an adventurous swim club decided to start the year with a plunge into the freezing sea. Scheveningen is by far the most popular location with approximately 10,000 participants each year.
From then on, over 60 different beaches and lakes around the country play host to a new year's dive, known as "Nieuwjaarsduik" in Dutch. In certain locations, you can even dive in the nude!
The practice of wearing orange, Unox-branded, pom-pom topped beanies started in 1998 when the winter foods company adopted the New Year's Dive. Proceeds from the dives are often donated to charity.
While it still remains a question as to why people might find it fun to collectively dash into the freezing water midwinter, one thing's for sure, you'll definitely be welcoming the new year with a cool, fresh start!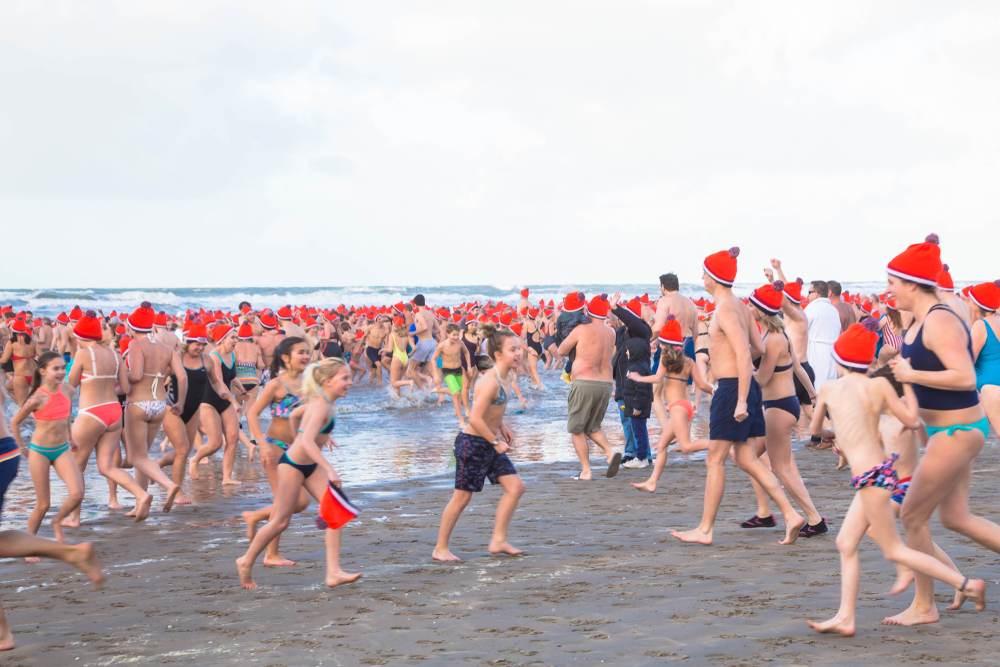 Find cheap flights to The Hague
Mongkok District (Hong Kong, China)
Situated in the heartlands of Kowloon, Mongkok district is busy day and night with throngs of locals and tourists scurrying through its streets.
Hong Kong boasts a population of 8 million, and one cannot help but feel that most of the city's population decided to make Mongkok their go-to hang out spot.
Dining and shopping opportunities abound in in this vibrant district with specialized zones dedicated to different items. There are streets dedicated to ladies wear, sports shoes, electronics among others.
Other services such as beauty salons and massage parlous can also be found in Mongkok. Let's not forget the tasty array of Hong Kong street foods on offer!
Hawker Centres (Singapore)
Singaporeans often joke that standing around queuing for anything and everything is the country's national past time. No where is this phenomenon of queuing more apparent than at hawker centers. The foodie culture is strong in Singapore, and people are often willing to wait in long lines for hours upon end for a taste of their favourite hawker fares.
Perhaps this wait is sweetened by the anticipation that comes with inching closer and closer to the vendor. As you wait, you run your order over and over in your mind, remembering not to forget anything and maybe also send a quick text to your family members to ask if they would like any takeaway. There might be a slight placebo-experience going on, though, as long queues are often associated with tastier food.
Nonetheless, if so many people are waiting patiently in line for a taste of a single stall's Chicken rice, you can bet their taste buds are on to something.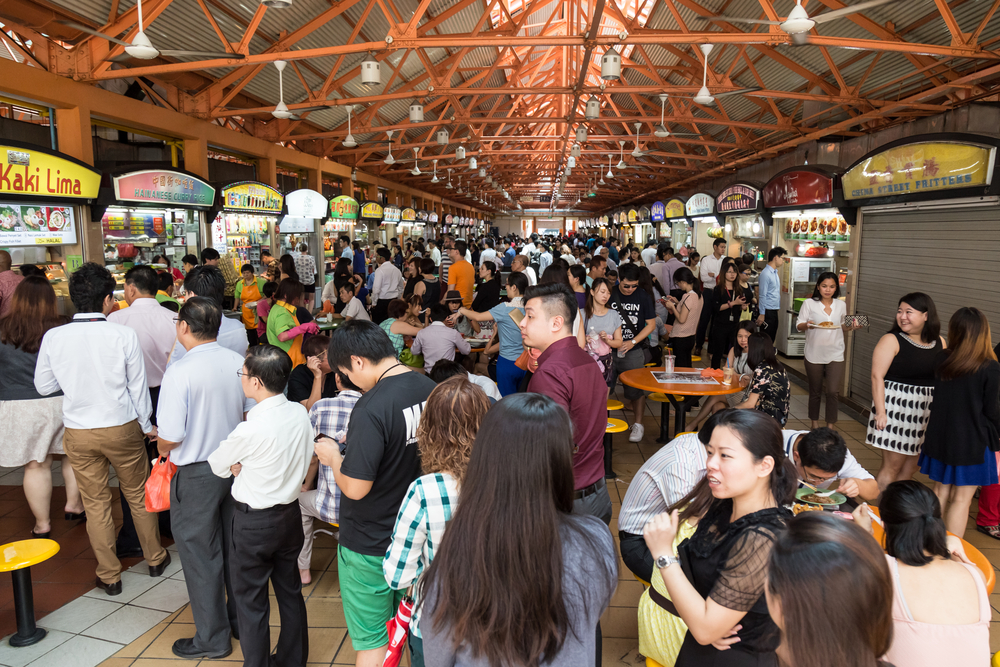 Find cheap flights to Singapore
Disneyland (Orlando, USA)
The most magical place on earth just so happens to be a pretty crowded place as well. Despite the inconvenience of long queues before rides, if you truly think about it, the people are what makes this place so lively to begin with. Can you image being the only one watching a parade or a concert? Something would be terribly amiss in such a lonely experience.
Now, this is not to say that it wouldn't be wise to plan your trip so that you avoid peak periods such as vacation weeks, but part of the fun is joining in with the crowd in mutual appreciation of the characters and Disney-lore that has brought so much magic into the lives of so many. Disneyland is one of those places where more truly is merrier.