This article is reviewed regularly by Wego's editorial team to ensure that the content is up to date & accurate. 
Updated April 2023
Albania is a country renowned for its numerous ancient ruins, which have endured since the Greek, Roman, and Byzantine periods. Many also visit Albania for its various outdoor activities, such as hiking, skiing, and swimming in the Albanian Alps and along the Adriatic and Ionian coastlines. Additionally, Albania is known for its hospitable people, delicious traditional cuisine, and relatively low cost of living compared to other European countries.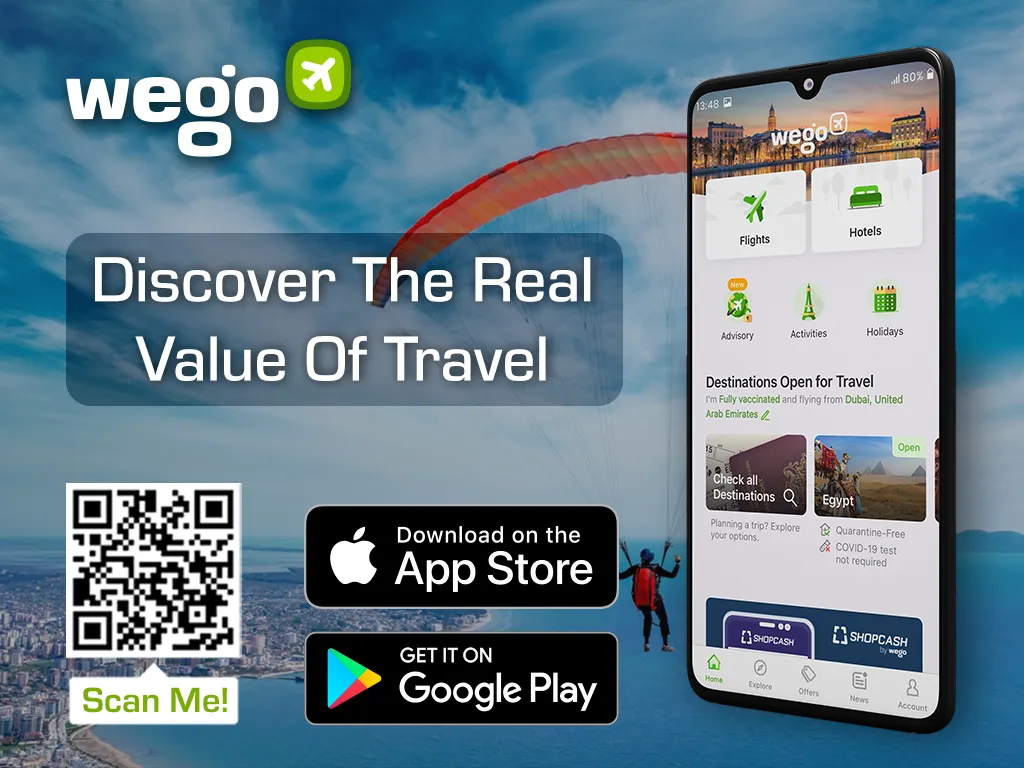 It's no surprise that travellers frequent Albania as one of their travel destinations, including those from the UAE. Here, we take a look at the requirements for an Albanian visa for UAE residents.
Albania visa for UAE residents
UAE residents will generally require an e-visa to enter Albania. However, as per the Republic of Albania's official e-visa portal, there are exemptions as detailed below:
foreign nationals (including UAE residents) who hold a valid multiple entry Schengen visa, under the condition that the visa must have been used previously in one of the countries of the Schengen area
foreign nationals with a 10-year residence permit issued by the authorities of the United Arab Emirates. The validity of the residency visa must not be less than one year from the moment of entry.
UAE residents meeting the requirements above may enter Albania without a visa for up to 90 days in a 180-day period.
Book cheap flights from UAE to Albania
Digital Schengen visa
The European Parliament has approved a new strategy to digitize the physical Schengen visa application and sticker process. This means that travellers from outside the Schengen zone, including UAE passport holders, can say goodbye to long lines and complicated paperwork, as they will soon be able to apply for and receive their digital Schengen visa online.
This means that individuals will be able to apply for their Albania visas from the UAE online without the need to book appointments or physically submit their passports. Instead of the traditional visa sticker, under the proposed new rules, visas will be issued in digital format, as a 2D barcode, cryptographically signed. This will further reduce security risks related to counterfeit and stolen visa stickers.
Under the new rules, a single website will be created where all Schengen visa applications will be made. This platform enables visa seekers to input all necessary information, upload digital copies of their travel and supporting documents, and complete the payment process for their visa fees.
Additionally, they will receive notifications regarding the status of their visa application.
Check out our article to learn all about the Digital Schengen visa for more details:
Albania visa for UAE residents requirements
UAE residents ineligible for the above exemptions may apply for an Albania e-visa online. The requirements for a short-stay visa (Type C) are as follows:
a completed visa application form available online
photograph of the applicant, with dimensions of 47 mm x 36 mm
proof of employment inside the UAE or sufficient evidence to prove that the applicant will return after a short stay
the applicant's passport and residence permit with a validity of at least 12 months
photocopies of valid travel documents, including passport and ID card
booking documents for accommodation in Albania
round-trip ticket reservation document or to certify the possibility of personal transport
proof of sufficient funds to support the stay in Albania. The amount of 50 euros per day of stay for adults and 25 euros for minors
a statement that expresses consent of parents or legal guardians in case of minors travelling to Albania
Albania visa for UAE residents online application
To apply for an Albanian tourist visa from UAE, travellers must fill up an application for an e-visa issued online. The validity is 180 days within a 180-day period. Below is the step-by-step guide on how travellers may apply for the e-visa:
visit the official Albanian e-visa portal.
register a new account or log in if you have an account already.
select the visa type – a short visit visa is type C. After selecting the visa type, scroll down to "Browse type C visas" and click the purpose of your visit. In there, click the apply button.
provide the requested details.
upload all necessary and optional documents and click "Finalize".
After you have finalized the steps, the Albanian consulate will check your e-visa application. Once your application has been duly verified, you will receive a message stating the fees you need to pay.
Albania visa for UAE residents cost
The Albania e-visa fee per person reportedly ranges from USD 90 to 190 (approximately AED 330 to 700).
Albania visa for UAE residents processing time
An Albanian visa is issued up to 15 days from the acceptance of the application and, in exceptional cases, may take up to 30 days.
[Total:

118

Average:

4.8

]