This article is reviewed regularly by Wego's editorial team to ensure that the content is up to date & accurate. 
Updated September 2023
Austria, a jewel in the heart of Europe, is a prime destination for career-driven individuals. Its robust job market, excellent work-life balance, and emphasis on education make it a top choice for professionals seeking both personal and career growth. It offers a wealth of career opportunities in a variety of sectors, not just extending a job but a fulfilling lifestyle for those who choose to make it their workplace.
Here, Wego guides you through the essentials for a successful professional journey in this picturesque European hub.
Who needs to apply for Austria work visa?
EEA and Swiss nationals have the freedom to work in Austria without the need for a visa. However, non-EEA and non-Swiss individuals planning to remain in Austria for over 180 days must secure a work visa. Austria categorizes individuals who are neither EEA nor Swiss citizens as third-country nationals. Consequently, those without a European or Swiss passport must initiate the process of applying for a Work Visa.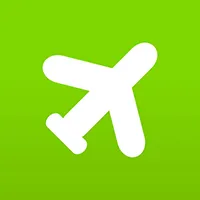 Book cheap flights to Austria
Austria work visa points
Austria employs a point-based system to classify applicants into various categories, such as highly skilled professionals, shortage-filling skilled workers, startup founders, graduates from local higher education institutions, self-employed individuals in key roles, and other essential workers. These categories play a crucial role in determining the type of visa an applicant qualifies for.
The Red-White-Red Card is a common choice for most foreigners working in Austria, but it's essential to note that specific requirements vary based on the applicant's category and visa type.
Eligibility criteria for skilled workers
Points
Qualification
Max points: 30
Completed vocational education/training in the shortage occupation
30
Work experience matching one's qualification
Max points: 20
Work experience (per half-year)
1
Work experience in Austria (per half-year)
2
Language skills
Max points: 25
German language skills (A1 level)
German language skills (A2 level)
German language skills (B1 level)
5
10
15
English language skills (A2 level)
English language skills (B1 level)
5
10
French language skills (B1 level)
5
Spanish language skills (B1 level)
5
Bosnian, Croatian or Serbian language skills (B1 level)
5
Age
Max points: 15
Up to 30 years of age
15
Up to 40 years of age
10
Up to 50 years of age
5
Sum total of maximum allowable points:
90
Additional points for corporate language English
5
Required minimum:
55
To gain more insight into points requirements specific to each of the aforementioned applicant categories, click here.
Note: Points are given depending on professional qualifications, work experience, language ability and the salary levels of the applicant.
Points calculator
Please note that the points calculator acts as an initial orientation tool and should not be considered a formal application or a substitute for the evaluation conducted by Austrian authorities.
You may check whether you would achieve the required amount of points by referring to the official Austrian government website on migration.
Austria work visa types
Austria work visa without a job offer
Jobseeker visa
This work visa is granted without a job offer, permitting a stay in Austria for the purpose of job hunting. It is important to emphasize that only highly qualified individuals are entitled to this visa, requiring a score of 70 points or more in the points system.
The Jobseeker visa does not serve as a work permit. After securing a job offer, applicants must apply for a work permit, such as a Red-White-Red Card.
In order to qualify for the Jobseeker visa, as per the points criteria system, an applicant must consider the given criteria:
A minimum of 70 points from a maximum of 100 points
Completion of higher education
Unique qualifications and expertise
Specialized skills in fields like mathematics, informatics, natural sciences, or technology
Possession of a post-doctoral qualification or a PhD
Engagement in research and innovation endeavors
Recognition through awards
Relevant work experience
Proficiency in language
Age
Prior academic studies in Austria.
You are allowed to search for work in Austria for 6 months. As an applicant, failing to look for a job within the 6 month period mandates your return to your home country.
Austria work visa with a job offer
Red-White-Red Card
Austria has established the Red-White-Red Card, an immigration program tailored for high-skilled individuals. This program enables exceptionally skilled non-EU workers to seek employment and acquire the necessary work permit.
Prospective applicants can choose from the following eligibility categories when seeking a Red-White-Red Card:
Highly qualified professionals
A score of more than 70 points
Skilled workers in shortage occupations
Other key workers
Graduates of Austrian universities and colleges of higher education
Self-employed key workers
Start-up founders
The Red-White-Red Card has an initial validity of up to 24 months, and it can be extended or replaced with a Red-White-Red Card Plus. With the Red-White-Red Card Plus, holders gain the flexibility to work for any company in Austria.
Red-White-Red Card holders may sponsor their family members for a residence permit and a Red-White-Red Card.
EU Blue Card
The EU Blue Card program is designed for highly skilled non-EU employees and unlike Red-White-Red card, operates on a merit-based framework, streamlining immigration for non-EU residents.
All EU member nations, excluding Denmark, the UK, and Ireland, issue the EU Blue Card. Those holding an EU Blue Card from one member state can more easily acquire a work permit for Austria if they choose to work there. After receiving a job offer, applicants can seek an EU Blue Card, which, like the Red-White-Red Card, is tied to a particular position at a specific company.
Individuals can qualify for an EU Blue Card provided they meet the following criteria:
Hold non-EU citizenship.
Possess a higher level of education or relevant professional experience.
Hold an employment contract or a confirmed job offer.
Are set to earn an annual income at least one and a half times the average gross annual income of full-time employees.
No equally qualified Austrian or EU candidate is available for the position to be eligible for the EU Blue Card.
For EU Blue Card applicants, there is no points system.
The work visa card is valid for 24 months.
Austria work visa requirements
To apply for a work visa, one must hold a valid job offer from an Austrian company. Initial work visas are job-specific and employer-tied, requiring a new application if the holder changes employers before visa expiration.
Moreover, work visa applicants need to provide the following documents:
Valid passport
Completed visa application form
Two recent passport-sized photographs
Copy of the birth certificate with Apostille
Proof of adequate health insurance
Evidence of sufficient financial resources
Confirmation of accommodation in Austria
Documentation proving completion of a minimum three-year course at a university or other educational institution
Declaration from the employer [not applicable in the case of Jobseeker visa]
Supporting evidence, such as degree certificates, tax records, references, work experience documents, and proof of language proficiency, is also required to substantiate claims in the application.
Austria work visa application
Secure employment in Austria: Obtain a job offer in Austria before applying for a work permit. A work contract is a prerequisite for the Red-White-Red Card visa application.
Apply for the work permit: Upon securing employment in Austria, you become eligible for a work permit. The application for this permit can be initiated by your employer at their local residence authority or personally by you at a representative authority within your home country.
Apply for a work visa: While the Austria work permit grants you the right to work and reside in Austria for an extended period, it does not permit entry into the country. A national D visa is mandatory before relocating to Austria. The national visa allows a stay of up to 6 months, serving the sole purpose of facilitating entry. This visa becomes unnecessary once you obtain your Red-White-Red Card.
Note: Within three days of arrival in Austria, registration with the local authorities is mandatory.
Travel to Austria: After acquiring a work visa, you can freely travel to Austria. Collect your work permit upon arrival and commence your new life in Austria. After two years, you become eligible to apply for a Red-White-Red Card Plus, extending your stay in Austria for an additional two years.
Where to apply?
To enter Austria with a national D visa, you should apply at a local office, such as an embassy or consulate.
When it comes to obtaining your work permit, you can either apply locally or have your employer handle the application in Austria. It is recommended to apply for the work permit first – if you get it, the visa process would go much easier since you'd already be registered as a future employee in Austria.
Austria work visa processing time
The Austrian work visa normally takes 6 to 8 weeks to process, by which you may hear from your respective embassy/consulate. However, delays can occur due to various reasons.
Austria work visa fees
Application Fee: EUR 120 (PKR 38,925.22)
Granting Fee: EUR 20 (PKR 6,487.54)
Personalization Costs [fingerprints, scan of photography, and signature]: EUR 20 (PKR 6,487.54)
Fee: EUR 150 (PKR 48,656.52)
[Total:

126

Average:

4.8

]