This article is reviewed regularly by Wego's editorial team to ensure that the content is up to date & accurate.
Updated August 2023
With a thriving historical and artistic heritage, and an extensive range of employee benefits, including holidays, maternity, vacation, and overtime benefits, some consider Italy as one of the best places to work in the world.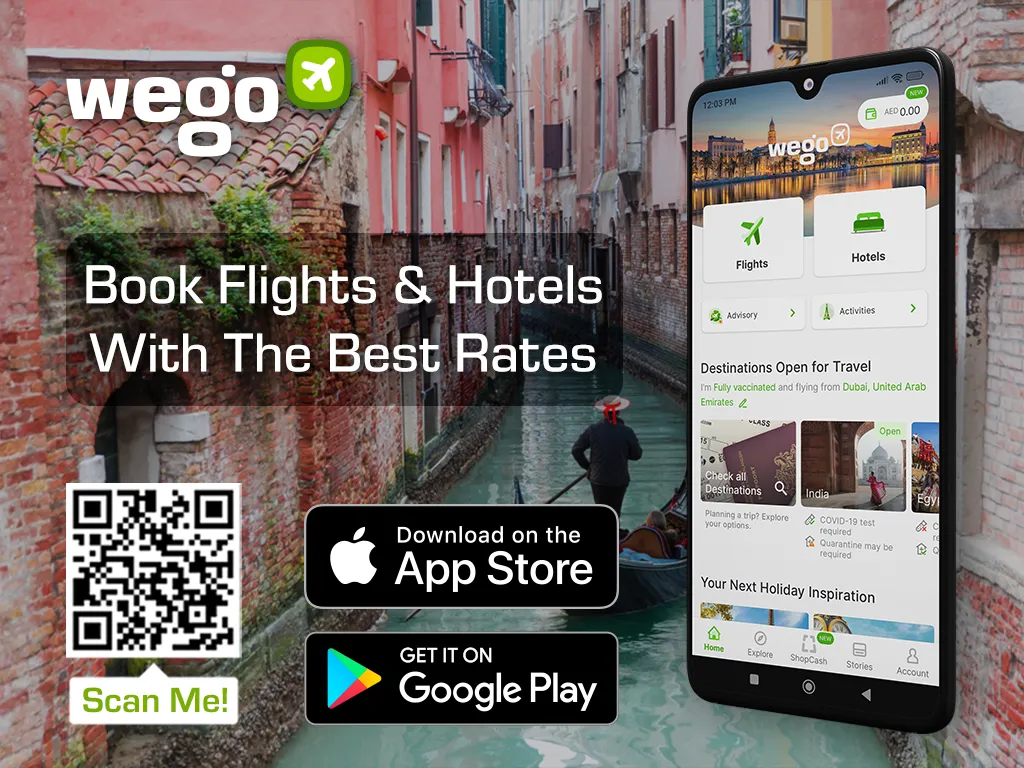 People wishing to live and work in Italy must first understand how to secure an Italy work visa and residency permit. We've compiled all of the necessary information for obtaining your Italy work visa below.
Italy work visa 2023 news
As announced by the Italian authorities, Italy has now decided to raise the work permit quota for foreign unskilled workers and startup visa applicants from third countries to 82,705 spots for the year 2023. Moreover, the authorities have stated that the applications for work permits under the 2023 quota can be submitted from 27 March to 31 December 2023, provided quotas are still available.
The quota raise will permit about 7,000 more third-country nationals to apply for Italian work permits this year compared to 2022. However, the government clarified that the work permits will be open to applicants in specific markets and, at the same time, emphasised that the work permit quota does not apply to foreigners with highly skilled work permits.
The work permit applications will be processed within thirty days after submission, and the document will be sent automatically to the Italian diplomatic missions that are responsible for issuing the visa.
Italy work visa 2023
Citizens or employees who are not citizens from EU member states or the European Economic Area (EEA) are required to apply for an Italy work visa, also known as the Nulla Osta.
The Italian work visa mainly falls under the category of a long-stay visa, also referred to as a National or D-Visa. However, the Italian work visa only allows employees to enter the country. Applicants intending to stay in Italy need to apply for a residence permit upon arrival.
Please note that Italy allows members of the European Union (EU) and European Economic Area (EEA) to work without a special visa or permit.
For more details regarding moving to Italy under work and residence permits, please visit our dedicated article below.
Book cheap flights to Italy
Italy work visa 2023 quota reservations
As explained by Italian authorities, the quotas or decreto flussi for 2023 are:
44,000 for seasonal subordinate work in the agricultural and tourist-hotel sectors for nationals of the countries with an existing cooperation agreement on migration with Italy, including Albania, Algeria, Bangladesh, Bosnia-Herzegovina, Egypt, El Salvador, Ethiopia, Gambia, Georgia, Ghana, Guatemala, India, Ivory Coast, Japan, Kosovo, Mali, Mauritius, Moldova, Montenegro, Morocco, Niger, Nigeria, Pakistan, Peru, Philippines, Republic of North Macedonia, Senegal, Serbia, South Korea, Sri Lanka, Sudan, Tunisia, and Ukraine

Out of these, 31,205 spots are reserved for the employment of some specific nationalities in professions such as tourism, telecommunications, and construction.

30,105 for non-seasonal subordinate work in the sectors of road haulage for third parties, construction, tourism-hotel, mechanics, telecommunications, food and shipbuilding:

Out of these, 24,105 quotas are reserved for nationals of the countries with an existing agreement as mentioned above, and 6,000 for nationals of countries still to enter into an agreement with Italy in 2023

7,000 for the conversion of certain existing residence permits into subordinate and autonomous work residence permits
1,000 for people who have completed training and education programs abroad as approved by the Ministry of Labour and Education
500 for autonomous workers such as entrepreneurs, freelancers, start-ups, professionals, famous artists and directors and auditors of Italian companies
100 for people residing in Venezuela who have Italian origin up to the third-degree direct line of ancestry through at least one parent
Italy work visa 2023 validity
The Italy work visa has a validity of up to two years, depending on the employment contract. However, the work permit can be renewed for up to five years.
Italy work visa 2023 requirements
The following documents are required to apply for the Italy work visa:
copy of a signed employment contract which will confirm that:

the employer will notify you of any changes in the employment contract.
a suitable accommodation in Italy that meets local housing standards as per government norms
the employer will pay repatriation costs in case of expulsion from Italy.

original and copy of the Nulla Osta or the Italy work visa
passport valid for at least three months after the visa duration with a minimum of two blank pages
2 original passport pictures
a completed Italian long-stay visa application form
proof of visa fee payment
proof of sufficient financial means, accommodation in Italy
copy of flight ticket and itinerary.
proof of health and travel insurance, which covers Italy.
other supporting documents, such as diplomas and other qualifying certificates
How to apply for an Italy work visa in 2023?
Individuals can apply for an Italian work visa after being offered a job in Italy. Here are the steps to follow:
the employer applies for a work permit at the immigration office in their respective Italian province
after the work permit has been granted, the employer will send it to the employee and notify the Italian embassy or consulate, where the employee will further apply for a work visa
the employee will now have to download and complete the Italy visa application form, collect all necessary documents, and submit the application in person at the Italian embassy or consulate
in case the Italian authorities approve the application, the employee will have six months to pick up the visa and enter Italy
Please note that an additional permit to stay in Italy must be applied for within eight days of entering the country. The Italy residence permit (permesso di soggiorno) can be obtained at a local post office.
Italy work visa 2023 price
The cost of obtaining a work visa for Italy is EUR 116 (USD 140). However, the fee may vary depending on the applicant's country of origin and the type of visa they are applying for. It's important to note that the fee must be paid in the currency of the country where the application is made unless otherwise specified.
In addition to the visa fee, applicants may also need to pay for additional expenses such as travel, accommodation, and document translation. It's important to factor in these costs when planning to apply for an Italian work visa.
[Total: 120 Average: 4.4]