This article is reviewed regularly by Wego's editorial team to ensure that the content is up to date & accurate. 
Updated July 2023
Azerbaijan, located in the Caucasus region between Europe and Asia, is a hidden gem that offers a unique blend of culture, history, and natural beauty, making it a great country for tourists. If you're interested in visiting Azerbaijan from the UAE, here is everything you need to know about the visa requirements.
Do UAE residents need a visa to visit Azerbaijan?
Nationals of the UAE do not need a visa to visit Azerbaijan with a duration of stay no longer than 90 days. Additionally, holders of UAE diplomatic, service, and special passports can visit Baku without a visa for a maximum of 30 days, thanks to the bilateral intergovernmental agreement between the two countries.
However, UAE residents with a passport from other countries may need to apply for an e-Visa.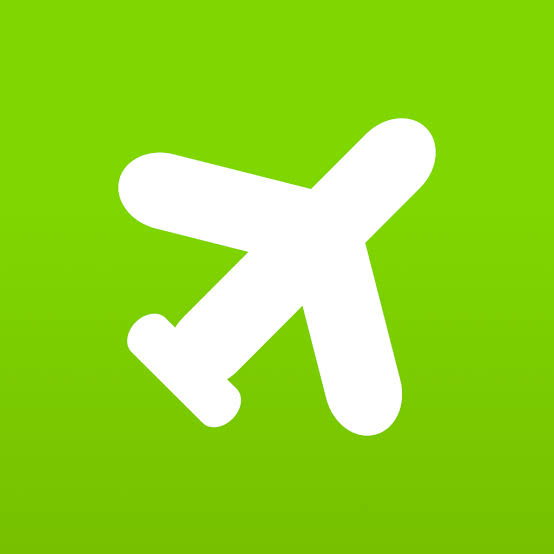 Book cheap flights to Azerbaijan
Azerbaijan e-visa for UAE residents
UAE is on the list of countries eligible for an Azerbaijan visa-free entry, so Emirati nationals can simply travel to the country without the need to apply for an e-Visa.
UAE residents who hold passports from other countries can apply for an e-visa if they are nationals of any of the following countries:
Albania, Argentina, Australia, Austria, Bahrain, Belgium, Brazil, Brunei Darussalam, Bulgaria, Canada, Chile, China, Colombia, Costa Rica, Croatia, Cuba, Cyprus, Czech Republic, Denmark, Ecuador, Estonia, Finland, France, Germany, Greece, Guatemala, Hungary, Iceland, India, Indonesia, Iran, Ireland, Israel, Italy, Japan, Jordan, Kuwait, Latvia, Lithuania, Luxembourg, Macedonia, Malaysia, Maldives, Malta, Mauritius, Mexico, Mongolia, Montenegro, Morocco, Nepal, Netherlands, New Zealand, Norway, Oman, Pakistan, Panama, Paraguay, Peru, Poland, Portugal, Republic of Korea, Romania, Saudi Arabia, Serbia, Singapore, Slovakia, Slovenia, South Africa, Spain, Sri Lanka, Sweden, Switzerland, Thailand, Turkmenistan, UAE, UK, USA, and Vietnam.
Types of available visas
Azerbaijan offers two types of visas – entry visas and transit visas.
Single entry visa – validity period of such type of visa is up to 90 days and allows only one entry in this period.
Multiple entry visa – validity period of this visa is up to 2 years and allows a person to enter a country several times during a relevant period.
Single or double transit visa – validity period of transit visas is 30 days, and the permissible period of stay is 5 days.
Entry visas are issued for business, education, labour, tourism, culture and sport, humanitarian reasons, personal travel, and medical purposes.
Validity and price
The Azerbaijan e-visa is valid for 90 days from the date of issuance with a stay period of 30 days. The cost is USD 25 (AED 92), with urgent e-visa applications costing USD 60 (AED 220). Please note that the visa fee is non-refundable.
Processing time
Azerbaijan e-visa requires 3 days to be processed. Urgent e-visas get processed within 3 hours, regardless of holidays and non-working days.
Application process
visit the official e-visa portal for Azerbaijan at https://evisa.gov.az/en/ and select "Apply now"
fill out the online application form with personal and travel information
upload a scanned copy of your UAE residence permit and passport photo page
pay the visa fee online using a credit or debit card
once the application is approved, you will receive an e-visa via email
Remember to carry a printed copy of the e-visa while travelling to Azerbaijan.
Azerbaijan visa on arrival for UAE residents
UAE residents can also obtain an Azerbaijan visa on arrival.
Moreover, foreign nationals who reside in the UAE, and hold passports from other countries, are also eligible to obtain an Azerbaijan visa on arrival if their UAE residency is valid for at least another 6 months.
Validity and price
Azerbaijan visa on arrival is valid for a stay period of 30 days, and the cost is USD 26 (AED 95).
Application and documents required
Arriving at Baku, visitors can apply for an Azerbaijan visa upon arrival via E-ASAN Self-Desk Kiosk located at the arrival hall on the second floor before Passport Control Area.
You'll need to present the following documents to get the visa on arrival at the Baku airport.
a passport that is valid for at least 3 months beyond the expiry date of your e-visa
a copy of your UAE residential visa
proof of hotel and flight reservations
two passport-sized colored photos with a white background, which should be recently taken within the last 6 months.
[Total:

123

Average:

4.8

]