This article is reviewed regularly by Wego's editorial team to ensure that the content is up to date & accurate.
Updated September 2023
The UAE regularly entices visitors from around the world looking to experience its many attractions and immerse in its rich history and tradition. In order to visit the UAE for tourism purposes, travellers would typically need to first obtain a visit visa unless they're arriving from visa-exempt countries.
So what about Pakistani travellers? Are they required to obtain a UAE visit visa beforehand? Read on to learn more about the Dubai and UAE visit visa for Pakistani travellers.
Dubai & UAE visit visa for Pakistani travellers news
Visit visa grace period scrapped
As per the latest announcement, Dubai has now scrapped the previous 10-day grace period, which was granted to visitors whose tourist visas to the UAE had expired. The same was confirmed by a local travel agent and a Federal Authority ICP agent.
Applicants who overstay their visas will be subject to a daily fine of AED 50.
Nonetheless, as confirmed by a Federal Authority for Identity, Citizenship, Customs and Port Security (ICP) agent, applicants can still apply for a 30-day extension visa to legally remain in the country.
Extension allowed from within the country
As per the latest announcement, UAE travellers holding a visit visa can now extend their visas from within the country. However, the applicant must enter the UAE within 60 days from the date of issuance of their visa, and the validity of the entry permit will be 30 days or 60 days, depending on the type of visa.
Please note that the visitors must make sure to leave the UAE on the last date of their visa's validity or extend their visa before its expiry, as a fine will be levied in case they fail to do so.
Do Pakistanis need a visit visa to enter Dubai & UAE?
Yes, Pakistani travellers would first need to obtain a visit visa since Pakistan is unfortunately not among the UAE's 70 visa-exempt countries.
Dubai & UAE visit visa from Pakistan
In principle, the UAE tourist visa is obtainable by eligible tourists from around the world, including from Pakistan. The UAE tourist visa is now valid for 60 days as part of the new visa reforms.
Moreover, as a part of the UAE's new visa scheme, the multi-entry tourist visa is now available for all nationalities. The 5-year visa enables tourists to enter multiple times on self-sponsorship and remain in the country for 90 days on each visit, which can be extended for another 90 days.
Dubai's tourism body is further working with authorities to roll out the five-year multiple-entry tourist visa on a much bigger scale to attract more tourists. Currently, the visa is being rolled out softly. Initiatives are being taken to roll out more visas and make applications accessible via the Dubai Corporation for Tourism and Commerce Marketing digital platform.
However, as per the UAE authorities, female travellers below the age of 18 are not eligible to apply for this type of visa unless they are travelling with their parents. Also, children under the age of 18 who are accompanying adults are eligible for a free visa for visits made between 15 July and 15 September of each year.
Dubai & UAE visit visa from Pakistan travel advisory
The Pakistan Embassy in the UAE has now issued a travel advisory that applies to Pakistani nationals arriving on a visit visa with plans to travel to another country. The advisory requires Pakistani visitors to follow the given requirements:
must acquire an appropriate visa for the third country from Pakistan before departing for the UAE. Please note that visas for third countries are issued to legal residents with valid Emirates ID cards.
Pakistani visitors must leave the UAE before the expiration of their visit visas. If they fail to do so, they could face a penalty or fine for overstaying.
How can I apply for a Dubai & UAE tourist visa?
The UAE tourist visa can be applied for both online or through the approved airlines, hotels, travel agencies or tour operators.
Applicants will simply need to provide the required information and documents and pay the visa fee online without having to send documents by email or visit the office in person. Once the visa application is approved, they will receive an approved e-visa copy via email.
The requirements to create the visa, include the following:
Personal photo
A copy of the passport with a minimum validity of 180 days
The identity card of the country of origin
For those who are planning for a family trip to the UAE, they can also include any dependent in their visa application. The dependent may include spouses, children, or old-age relatives. Additional supporting documentation, such as birth or marriage certificates, will be required from them.
Applying through airlines
Each airline has requirements that must be fulfilled in order for them to organize your visa. Flying with them is one of the requirements. Check the following UAE-based airlines for more recent and detailed information regarding visa kinds, facilities, and terms and conditions: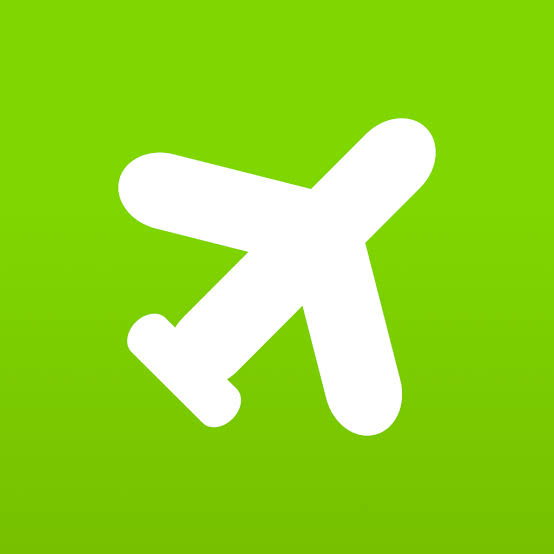 Book cheap flights to UAE
Applying through hotels and agencies
You can also opt to allow your travel agents or your hotel of choice to apply for a tourist visa on your behalf. Note that you would need to ensure that the travel agency or hotel is licensed and authorized by the relevant UAE authorities before providing them with payment or any sort of documents.
You can verify the authenticity of a travel agency or hotel by consulting the UAE embassy in your country. You can find the UAE embassies or missions in your country here.
What is the fee for a Dubai & UAE tourist visa from Pakistan?
The prices and charges of a Dubai tourist visa depends on the kind of visa you are applying for.
But to give you an idea, Emirates Airlines currently charges AED 330 (PKR 20,700) for a short-term single-entry visa and AED 650 (PKR 40,700) for a long-term single-entry tourist visa. Etihad currently charges AED 450 (PKR 28,000) for a short-term single-entry visa and AED 750 (PKR 46,000) for a long-term single-entry tourist visa. Check the complete price details on the respective sites of Emirates and Etihad.
As confirmed by a customer care agent at the Federal Authority for Identity, Citizenship, Customs and Ports Security (ICP), the prices for all types of UAE and Dubai visas, including 30 and 60 days tourist visas, have now increased by AED 100. The fee for the one-month visit visa issued by the ICA, for example, has gone up from AED 270 to AED 370.
How can I renew my Dubai & UAE tourist visa from Pakistan?
All visit visas will now be available for single or multiple entries and will be valid for 60 days from their date of issuance. They can also be renewed for similar periods. Typically, to renew each tourist visa, you will be charged a fee of AED 200 (USD 54,45).
Unused tourist visas must either be cancelled or extended. The cost of cancelling an unused visa varies depending on the travel agent, and it could cost up to AED 300 (USD 81,68).
If you're looking to find budget-friendly ways on how you can extend your Dubai & UAE visit visa, please consult our article below.
Please note that visit visa holders have a grace period of 30 days. However, for those who overstay their visit visa, a fine of AED 50 (USD 13.62) per day will be levied on them.
Furthermore, visa overstayers will need to obtain a Dubai/UAE outpass on top of the overstay fine. The out pass is essentially an exit permit allowing holders to leave the UAE, which costs up to AED 300.
[Total:

215

Average:

4.9

]