This article has been reviewed by Wego's editorial team to ensure that the content is up to date & accurate.
Updated August 2023
Residents and long-term expatriates residing in Bahrain are required to possess an identity card known as the Central Population Registry (CPR) in order to avail of government services. Each CPR card is equipped with a distinct personal number, which holds utility across multiple contexts.
Within this article, Wego has compiled a comprehensive guide encompassing all the essential details regarding Bahrain's CPR number.
Bahrain CPR number
A CPR number is an exclusive 9-digit identifier given to each and every resident in Bahrain. This special number plays a pivotal role in granting citizens and expatriates access to various online government services and streamlining administrative processes. Individuals can input their personal numbers on official government platforms to schedule appointments at government establishments, verify their legal standing, retrieve travel ban details, avail of healthcare services, and more.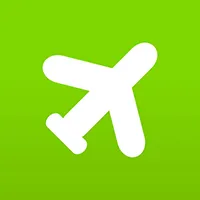 Book cheap flights on Wego
Bahrain CPR number format
To locate your CPR number, refer to your CPR card. Positioned above the nationality details, the personal number is situated on the upper middle side of the card. For a visual guide on where to find it, refer to the image below.
Comprising 9 digits, the number includes the check digit. Generally, the number follows a four-part structure. The initial two digits denote the birth year, while the subsequent two represent the birth month. Following the birth month, four random digits appear, succeeded by a single check digit.
However, the format described above may not apply to all CPR holders, as there exists an option to request a unique personal number through the online service. This distinctive number comes with a varying cost based on three categories: Golden (100 BD), Silver (75 BD), and Bronze (50 BD). Notably, this unique number is exclusively available for newborn infants.
Bahrain CPR number check
You can also verify your personal number details conveniently through the official government website. Follow these steps to perform an online check:
visit: https://www.bahrain.bh/
click on the "e-Services" option
choose "identity, passports, and visas"
opt for "print ID card details certificate"
click the "Use e-Service" button
select "Print ID Card Certificate and Statement"
proceed to choose "Print ID Card Details Certificate"
enter your ID number and password
once logged in, click on "Print ID Card Certificate and Statement" again, then choose "Print ID Card Details Certificate"
you will now have access to your CPR information details, including your personal number
Bahrain CPR block number check
It's important to understand that in Bahrain, the CPR block number and CPR number carry distinct meanings. The CPR number, a 9-digit unique identifier, is assigned to each resident, while the CPR block number indicates their residential location.
To locate your CPR block number, simply send a text containing your ID card number to the Labor Market Regulatory Authority at (+973 1738 8888), following this format: CPR 123456789. Subsequently, you'll receive a text message from LMRA containing information about your legal status within the Kingdom.
[Total:

122

Average:

4.8

]