This article is reviewed regularly by Wego's editorial team to ensure that the content is up to date & accurate.
Updated August 2023
Setting off on trips, whether they're short jaunts or grand adventures, is always exciting. But sometimes, some things can get in the way of our travel plans. Before you pack your bags and go, it's important to check if you are under an outgoing travel restriction ban when you depart from Bahrain. This can help ensure that your trip goes smoothly and that you don't encounter any unexpected obstacles when leaving the country.
Continue reading as Wego guides you through the process of checking your travel ban in Bahrain.
Bahrain travel ban
A restriction on travel in Bahrain is a lawful rule that prevents individuals from leaving the country. The Bahraini government has the authority to impose such restrictions for various reasons, including ongoing court cases, unsettled debts, or concerns related to national security.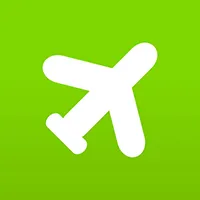 Book cheap flights on Wego
Bahrain travel ban check
The Bahrain travel ban check can be conducted through the services made available by the Ministry of Justice, Islamic Affairs, and Awqaf. These services enable residents and citizens to inquire about any rulings from Execution Courts that might hinder their travel plans. Additionally, individuals have the option to settle the required payments linked to these judgments.
Please be advised that currently, there doesn't seem to be a way to check the Bahrain travel ban through the immigration department.
Outlined below are the steps to verify whether you have a travel ban in Bahrain.
to use the service, login with an eKey account
if no eKey account, register for one
after login, enquire about travel ability using Personal Number
pay total amount due if required
view travel ban details
pay due amounts for eKey registered user
after submitting details:

check travel ban status
no ban: "No verdicts or judicial orders preventing travel"

online option to clear owed amounts for travel ban
eliminates need for court order to lift ban
procedure becomes streamlined and convenient
After submitting your details, you will gain access to your travel ban status. If no travel ban is in place, a message will appear within a green box, stating, "Success! There are no verdicts or judicial orders that hinder your travel."
Utilizing the online service, individuals also possess the opportunity to settle any outstanding amounts associated with the travel ban. This removes the necessity for a court order to lift the travel ban, enhancing the efficiency and convenience of the process.
[Total:

173

Average:

4.7

]