You'd be forgiven for wondering if you were in the right city this winter solstice in Hobart. Apart from the obvious difference in climate (ie: several degrees cooler) it felt like being part of a Balinese festival. Because actually "" it was.
This year thousands of people headed south to Tasmania to celebrate the winter solstice with a Balinese demon-purging "Ogoh-Ogoh" procession and burning ritual. The procession and burning "" Ogoh-Ogoh: The Burning "" was the climactic event of MONA's midwinter Dark Mofo festival, which runs from the 10th to 21st of June.
Dark Mofo is an annual pilgrimage south celebrating the dark through large-scale public art, food, film, music, light and noise. Major events including the City of Hobart Dark Mofo Winter Feast and the industrial-scale public art precinct Dark Park, attracting up to 10,000 people each per night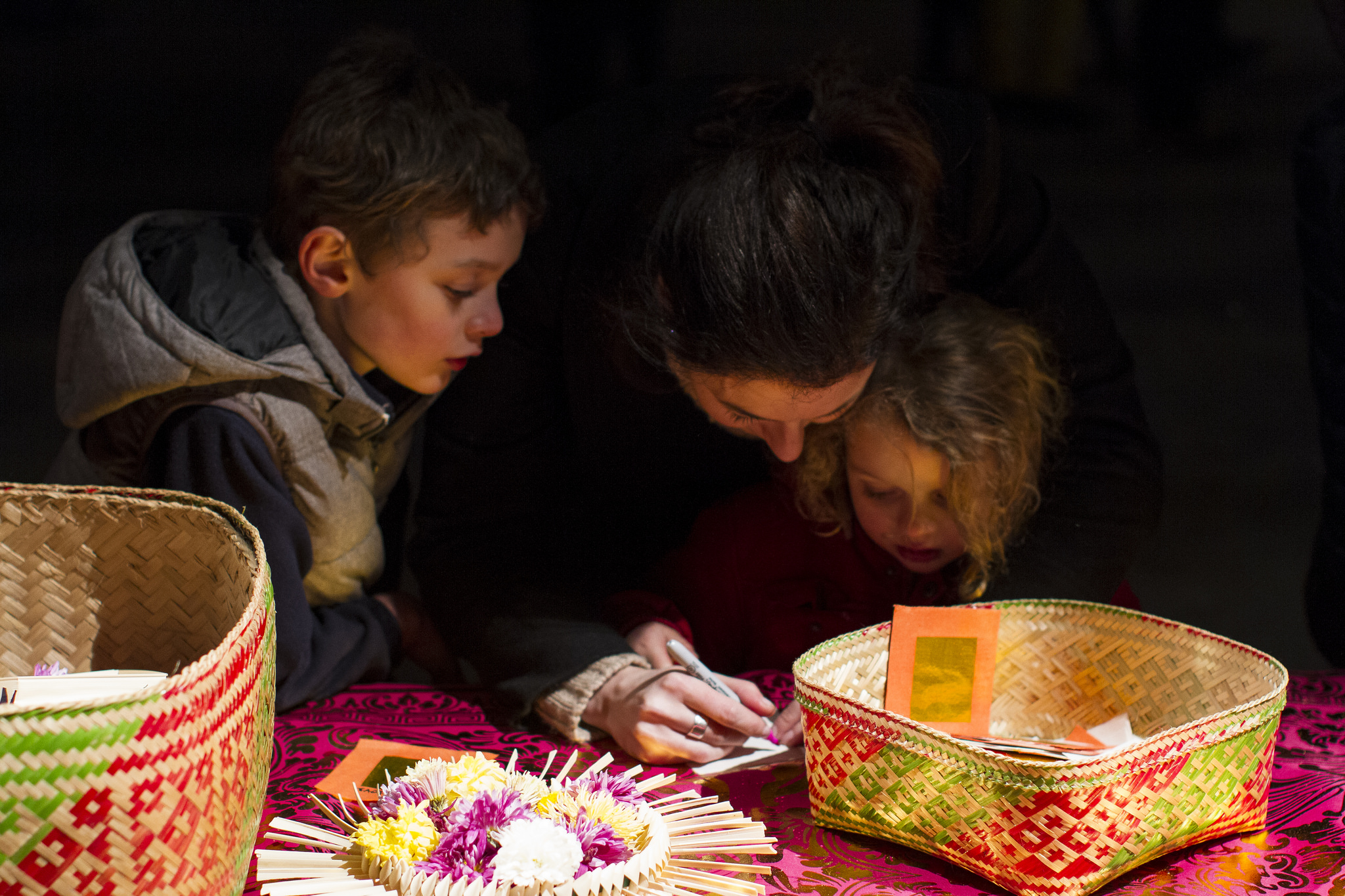 The ogoh-ogoh, paper-mache monsters, were made in the weeks leading up to the purging by Balinese artists working with staff and students from the University of Tasmania. During the first week of Dark Mofo, festival-goers are invited to write down their fears and pin them to the weedy-sea dragon-inspired effigy.
Pots and pans at the ready, everyone then joined a procession from Parliament Lawns to Dark Park, to watch the burning of this year's ogoh-ogoh""and with it, everyone's fears.
Festival Creative Director Leigh Carmichael said; "Dark Mofo is about Tasmanian community coming together to embrace our longest and darkest night of the year. The Balinese ceremony of ogoh-ogoh is a great way for us to symbolically cleanse our fears and look forward to the days becoming longer."
"Our cross-cultural exchange is so important for Dark Mofo. We hope that the ogoh-ogoh continues for many years and we build stronger relationships with Indonesia, with the people and culture. We plan to visit Indonesia soon to explore opportunities around commissioning new work from Indonesian artists, and hope to include more Indonesian food and art in coming years."
The event has the support of the Indonesian Ministry of Tourism (Wonderful Indonesia), Consulate General of the Republic of Indonesia for Victoria and Tasmania, and the Ministry of Education and Culture.
According to Indonesia's Ambassador to Australia, their involvement in Dark Mofo is significant.
"It shows the people of Tasmania the cultural richness of Indonesia. Last night, Tasmanians were introduced to ogoh-ogoh from Bali, as well as bamboo gila from Maluku, and Central-Javanese gamelan. It's our hope that Australians will choose to visit various places throughout Indonesia, beyond Bali. I'm looking forward to continued involvement with Dark Mofo, hopefully introducing Australians to much more of our culture, art and cuisine."