This article has been reviewed by Wego's editorial team to ensure that the content is up to date & accurate.
In a post-pandemic world, urban landscapes are undergoing significant changes in societal norms and culture. Wego can share that London has been crowned as the best city to live in globally, while Dubai stands out as the premier city in the Middle East. According to the report released by Resonance Consultancy, other Middle Eastern cities, including Abu Dhabi, Riyadh, and Doha, also make their mark on the list.
Best cities to live in the Middle East 2024
Dubai
Resonance describes Dubai as 'lavish, luxurious, and lively,' capturing the essence of this Middle Eastern metropolis. Known for iconic attractions like the Burj Khalifa and Palm Jumeirah, Dubai ranks #4 on the Prosperity Index, reflecting its high standard of living.
Dubai's future focus is on the 2040 Urban Masterplan, which aims to create a "20-minute city," providing residents easy access to 80% of their daily destinations within a 20-minute walk or bike ride.
Abu Dhabi
The capital of the UAE, Abu Dhabi, has evolved into a cultural hub, attracting art and culture enthusiasts with landmarks like the Shiekh Zayed Grand Mosque and the Louvre Abu Dhabi. It holds the #1 position on the prosperity index.
Riyadh
As Saudi Arabia promotes tourism through Vision 2030, Riyadh, the capital, gains global popularity. With ambitious plans and strong business policies, it boasts the 3rd best GDP per capita globally. Riyadh Air's launch in 2025 and increased travel infrastructure investment by 2030 are set to further enhance its standing.
Doha
Qatar's capital, Doha, is a unique global hub with high-rises, luxury, culture, and hosting the 2022 FIFA World Cup final. It ranks #9 on the Prosperity Index. Qatar's rapid transformation is expected to continue, solidifying Doha's position as a thriving global city.
Kuwait City
Historically reliant on oil, Kuwait City now ranks #10 in the global Prosperity Index. Despite challenges like extreme heat and a growing carbon footprint, the city is actively addressing these issues, aiming for increased livability in the years ahead.
Best cities to live in globally in 2024
In addition to the Middle Eastern cities, Resonance has now revealed their selection of the top 10 global cities for the year 2024. The comprehensive list is as follows:
London, UK
Paris, France
New York City, USA
Tokyo, Japan
Singapore, Singapore
Dubai, UAE
San Francisco, USA
Barcelona, Spain
Amsterdam, Netherlands
Seoul, South Korea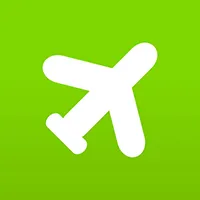 Book cheap flights on Wego